Australian-born kids entertainment vet Michael Carrington is stepping down as CEO of Zodiak Kids Studios to take the helm of ABC TV Children's and Education.
When Carrington joins the Australian broadcaster in a few months, he will be taking over from interim kids boss Luka Skandle, who has been filling in since Deirdre Brennan's departure in March to become VP of content at Corus Kids in Toronto.
In the newly created position, Carrington will look to build upon the success of ABC's children's channels and the ABC Kids iview app.
Since becoming Zodiak Kids Studios' CEO in London and Paris last April, Carrington has been responsible for the company's international portfolio of live-action and animation productions, which include CBBC drama Millie Inbetween and Sprout's Floogals.
He previously joined Zodiak production house The Foundation in 2014 as its CEO, after leaving HIT Entertainment as VP of global content and executive producer.
Carrington's earlier roles include CCO of Cartoon Network, Channel Controller at CBeebies and executive stints at Lego, Discovery Communications and Amazon Films.
With Carrington's departure, Zodiak Kids Studios will now be overseen permanently by Zodiak Kids CEO Jean-Philippe Randisi. Current MD of Zodiak Kids Studios Gwen Hughes (pictured below), meanwhile, will now report to Randisi in her new role as COO.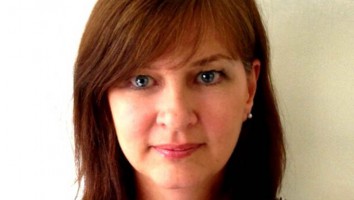 Once her transition takes effect later this year, Hughes will oversee all productions and operations for Zodiak Kids Studios across the UK and France.