Bear, Bud & Boo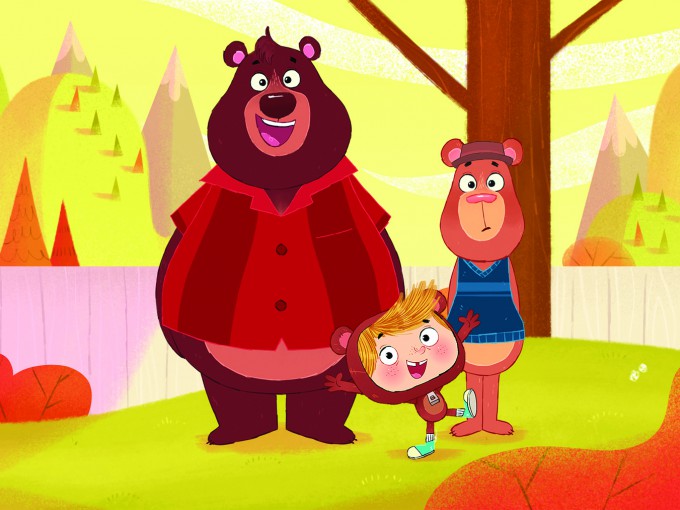 Co-producers: Brown Bag Films (UK), Technicolor (France)
Style: CGI animation
Format: 52 x 11 minutes
Age: 4 to 7
Budget: US$325,000/half hour
Status: In development with a bible, character designs, scripts and a teaser trailer ready to go.
Delivery: Q2 2018
Concept: This new preschool series built around a boy who thinks he's a bear came out of a fortuitous meeting between Technicolor VP Alison Warner and Fun Crew Ltd. principals Stuart Harrison and Angela Salt at the Children's Media Conference a few years ago.During the meeting, a drawing of a boy in a bear suit caught Warner's eye, and from there they asked the question: What if a boy who thinks he's a bear became best friends with two real ones? The result is Bear, Bud & Boo, which centers around the boy in the bear suit and his best ursine friends Bud, who is very companionable and likes to snuggle, and  wary scaredy cat Boo. In each ep, the trio are usually tasked with solving a mystery that takes the bears out into the human world, where they must try and disguise their true identities.
Invasion of the MooFaLoo!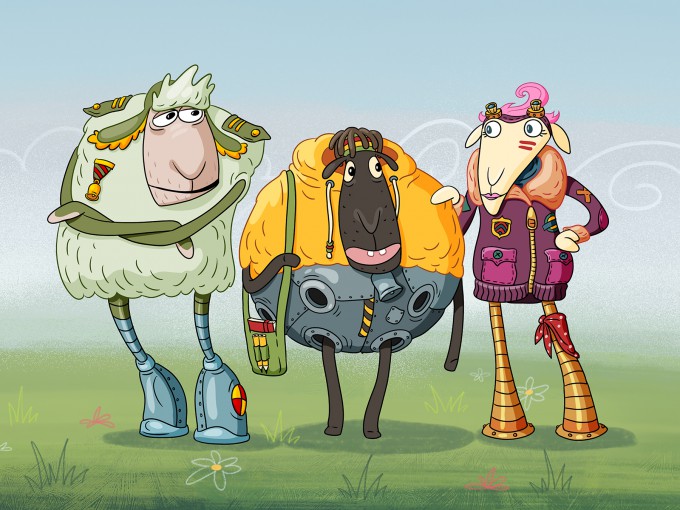 Co-producers: Portfolio Entertainment (Canada), Giggle Media (UK)
Style: 2D animation
Format: 26 x11 minutes
Age: 6 to 11
Budget: US$7 million
Status: Currently in development with Corus Entertainment-owned animation net Teletoon
Delivery: TBD
Concept: Created by Giggle Media's Steve Garratt, this new animated comedy follows three genetically modified, rocket-powered sheep—Fluffy, Byron and Telisa—as they fight to protect the world from the MooFaLoo, a race of alien monk cows who conquer planets with their duck-shaped battleships. Realizing that staging a battle every week would soon wear thin, Portfolio head of creative Dave Beatty says that the sheep will each have their own stories, resulting in a lot of character-driven comedy. Many of the laughs will be honed from the slight plot twist—only the rocket-powered sheep know the MooFaLoo are evil. None of the other animals in this show's universe can see the true malevolent nature of the bovine antagonists, and it frankly drives the sheep a bit crazy as they try to convince those around them of the MooFaLoo's true nature.
Lilybuds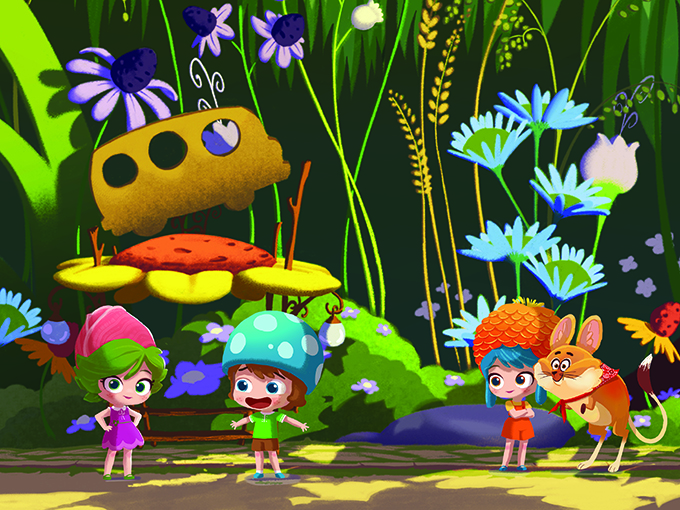 Co-producers: France Télévisions (France), Discovery Kids (LatAm), Zodiak Kids Studios (France/UK)
Style: CGI animation
Format: 52 x11 minutes
Age: 4 to 6
Budget: US$350,000/half hour
Status: In pre-production, with a bible and eight scripts locked down.
Delivery: Q3 2017
Concept: While he was digging into development on this new preschool series, Zodiak Kids Studios chief creative officer Eryk Casemiro had been researching the prevalence of nature deficit disorder among city-dwelling kids. So he thought that a series focused on showing preschoolers the magic of nature might just be ready for its moment in the spotlight. The resulting Lilybuds reveals the inner workings of a beautiful garden located in the center of an urban park, where a community of tiny magical creatures band together to keep their green home humming and care for the animals that inhabit the garden. Of course, it's not all perfect, and the relationships between the individual and distinct characters of the Lilybuds will serve to underscore some social-emotional learning.
Simon
Co-producers: France Télévisions (France), GO-N Productions (France)
Style: 2D animation
Format: 52 x five minutes
Age: preschool
Budget: US$3.6 million
Status: Pre-production with first episodes slated to start rolling in by  MIP Junior in October.
Delivery: Early 2017
Concept: A few years ago, GO-N co-founder Anne De Galard purchased several titles from Stephanie Blake's bestselling picture book series for her kids. They featured Simon, a cute and  slightly irreverent little rabbit who lives with his mom, dad and baby brother. So charmed by the books was she that De Galard and her partner Eric Garnet set about inquiring into the TV rights. Fortunately, Blake had been fending off offers for some time and clicked with GO-N's vision for a TV series, while admiring its track record in adapting author-driven concepts. With just 15 books in the series, GO-N has had to expand Simon's world considerably, and episodes will cover the trials and tribulations of being a preschooler in a realistic fashion. For example, in one ep, when Simon's parents bring home his baby brother, he promptly asks, "When will the baby be going back to the hospital?"—a response parents the world over have undoubtedly encountered.
Hello Tickle Monsters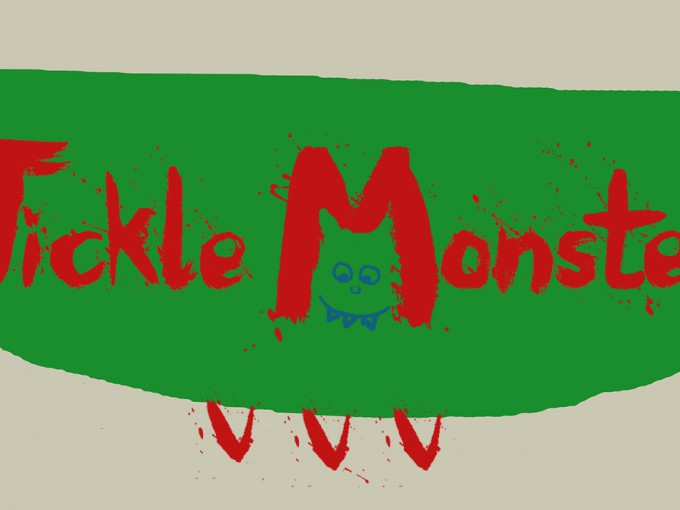 Producer: Darrall Macqueen (UK)
Style: Live action with SFX
Format: 50 x 22 minutes
Age: 4 to 7
Budget: US$285,000/ep
Status: In development with two scripts commissioned by UK pubcaster CBeebies, and Darrall Macqueen is currently looking for international partners.
Delivery: TBD
Concept: Essentially a serialized family sitcom for preschoolers, Hello Tickle Monsters finds siblings Carter (six) and Cora (four) living in their mom's childhood home, where they discover its longtime inhabitants—madcap Tickle Monsters Auntie and Socky. Mom is not so surprised by their existence, but Stepdad doesn't have a clue about the friendly puppet-like creatures who only sleep 20 minutes each night and leave Carter and Cora scrambling to contain the resulting chaos and keep their nosey neighbors from finding out. To complicate things further, guest monsters often show up for a visit. How do you even begin covering up the evidence of a tire-eating monster who's devoured all the car tires on the street? It's they type of question to which the siblings always have to provide an inventive answer.