Licensing legend Al Kahn has joined forces with writer, actress and producer Jillian Crane to launch new international children's entertainment and licensing company, CraneKahn. 
In its first move, CraneKahn has tapped former Sesame Workshop exec and 20-year global TV distribution vet Kerry Novick (below) to head up the company's licensing and marketing strategy. As SVP of global sales and acquisitions, Novick will look to bring new forms of entertainment to children through digital channels. Additionally, she founded Small Screen Distribution in 2004, which quickly became a key niche player in the Asian broadcast and media market.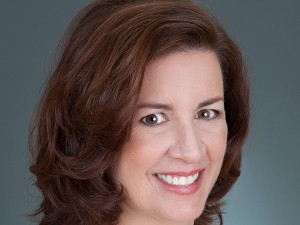 Crane and Kahn, meanwhile, are currently in the midst of producing a young adult film franchise based on the book series H.I.V.E. (Higher Institute of Villainous Education). They are also developing two Broadway musicals—The Boys of Summer, which is based on the former Brooklyn Dodgers professional baseball team, and The Blind Boys of Alabama, about the renowned gospel group.
Kahn has played a key role in making many of the biggest kids licensing hits including Cabbage Patch Kids, Pokémon, Teenage Mutant Ninja Turtles and Yu-Gi-Oh! And as founder of licensing and brand agency 4Kids Entertainment, he worked with properties that generated US$15 billion at retail before the company ceased operations in 2011. The 2005 Kidscreen and LIMA hall of fame inductee also designed marketing and licensing programs for iconic brands such as Nintendo, Mario Bros, Zelda, Donkey Kong, James Bond, World Wrestling Federation, WCW, Monster Jam Monster Trucks, Xbox and Polly Pocket.
During Crane's career, she has adapted a range of different genres for theater productions, written a pilot called Scrapyard Barbie, and her play High Ceilings was part of the New Works Festival at the Ensemble Studio Theater, which went on to be produced at the Hayworth Theater in L.A. during the 2012 season.
As an actress, Crane recently appeared in Out of Iceland at Soho Repertory Theater and has performed in leading roles at The Oregon Shakespeare Festival, The Huntington Theatre, Trinity Repertory Theatre and New York Theatre Workshop. Her film credits include Great Kills Road, Election, Hamlet, The Great New Wonderful and Godless. She has also appeared on TV in Homicide, The Practice and Law & Order: Criminal Intent.