Disney Channels EMEA has promoted Grainne Rowe to the new post of head of live-action development. She joined the kidcaster last year as senior manager of animation & digital.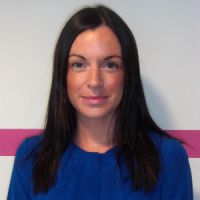 In her new remit, Rowe is tasked with finding primarily UK and Ireland-based writers, creators and producers to help fill Disney EMEA's burgeoning live-action pipeline. According to Rowe, the success of 2014 Disney UK live-action miniseries Evermoor (which has since aired on Disney Channel in 123 countries and is in production as 20 x 22-minute series Evermoor Chronicles) and the introduction of the UK live-action tax credit  have opened the broadcaster up to pursuing more similar programming.
David Levine, VP of programming, production and strategic development at Disney Channels EMEA, to whom Rowe reports, notes that the tax credit "unlocked our ability to move ahead with EMEA production."
Accordingly, Rowe will be on the lookout for series concepts to fill multiple live-action slots per year for Disney EMEA. On her radar are light drama, genre-driven projects targeting the eight to 11 demo, including stories filled with mystery, suspense and fantasy. Levine adds that scripted series pitches for the broadcaster should feature strong characters and look to complement live-action orginals currently being produced by Disney Channel US.
Before joining Disney in 2015, Rowe served as VP of development at London-based CAKE Entertainment, and prior to that was head of international development for Irish prodco Telegael. She has developed and produced projects with a range of broadcasters, including CBBC, Disney US and EMEA, Teletoon Canada, Channel 7 Australia and Super RTL Germany.
Rowe will make her market debut in her new role at Kidscreen Summit, taking place from February 8 to 11 in Miami, Florida.