By Julie Fox, guest blogger
The first thought I had when Josh asked me to write this blog for Tuesday the 17th of November was to say, "No. Thank you." (Why me?) I don't want to give my opinion, reveal my feelings – when I don't even know what I'm feeling apart from freezing for hours, today, Saturday the 14th of November 2015 in Paris – The City of Lights where the light went out, just before the lights went on for us in many parts of the world.
A 5:00 a.m. call wakes me, telling me I need to put up a "safe" message on Facebook. As a very inactive user, I can't remember my personal password. My very active real-life friend Terry in the US does it for me. Finally, I manage to sign into my awol Animation page, where I usually try to be present more professionally than personally. That doesn't make sense.
The second thought was, "I've grown up with bombs in cross-border towns 20 minutes from home every second day, men in balaclavas carrying coffins in the streets of my local town, cousins being picked up by the police for being in the wrong place at the wrong time."
The third thought was for Terry and Sharon, Dea and Linda, Gen, Jaranya, Gudrun, Aly and Adina, Paul, Josh, James, Clara, Norma, Luis, and all who had sent heartwarming messages overnight as I slept my way through the dark hours of Friday the 13th, having binge-viewed The Fall, which is set in Belfast, earlier that evening. The light they see in other people, and the love they sent, made me accept Josh's offer.
So this is for Ilham.
Ilham's the 9:00 a.m. checkout girl at our local supermarket in St. Germain, beautiful heart of Paris where my nine-year-old little-girl-dreams brought me – far from my Far West of Ireland where I grew up. She's the reason I shop there every day, as the French do instead of a weekly shop. She's the reason we all kept going there, even when it became rundown and worse. She's the reason more clients came when the new owners replaced the lighting and shelving but reduced the range of products.
Ilham is Moroccan, Muslim and an incredibly warm human being who isn't quite sure if her husband is living with or dying of cancer. She's told me he cannot work these days. But that doesn't stop her spreading light. In between exchanging top tips for best hair products not on sale in St. Germain, suggestions for the best organic buys of the day, Ilham gratefully accepts her customers' recommendations for best anti-histamines as her skin breaks out in rashes, best prescriptions for anti-depressants, best anti-cancer diets for her husband, and  thanks us all sincerely while advising us to take care of ourselves.
Ilham still curls her eyelashes every morning, imbues her falling out crown of glory with best oil from the African shops in the 10th district, and still brings her heart to work to share with all of us. The recently slim mid-life owner of the digital photography shop who's taken to eating fruit for breakfast, the elderly next-door neighbor with early Alzheimer's who's holding up the queue because she's blocked her Visa PIN code for the third time this week, the eminent psychologist who limps there for her smile rather than to the nearer, larger, colder shop up the street. Ilham makes us all feel less alone.
After Charlie last January, Ilham continued to take the long train ride to work from her suburb as usual. Except now, she's scared – scared of the ones who've spat on her since then, scared of the ones who told her to go back to where she came from when she was on her own in the carriage, scared of the others who haven't yet revealed themselves. She tells me this quietly, so as not to draw attention to herself.
Today I'm afraid for her, afraid for Celine, my colleague who takes the train through Paris' central changeover station, afraid for my friends who hang out in trendy districts. Early morning, frozen to the sofa watching non-stop news, I watch my mobile phone announce new messages from overseas friends, post-9/11ers, post-7/7ers, and notice the Parisian silence. No "01″ calls or texts arrive on the screen. The sound lies heavy. I think the French word is abasourdi.
I Google the meaning of "etat d'urgence/state of emergency" – what does it mean in any language I understand?
Almost 24 hours after the events of the 13th,  the first Parisian text arrives from a magician-with-words editor friend. Its stilted nature reveals how hard it was to write the words "I hope all is well with you" – in case it wasn't. Knowing the answer, but hoping it was better than a worst-case scenario, how do you find a way to say, "I hope you're still alive."
I think of my friends who prefer images to words. Francois Kenesi sent me this photo.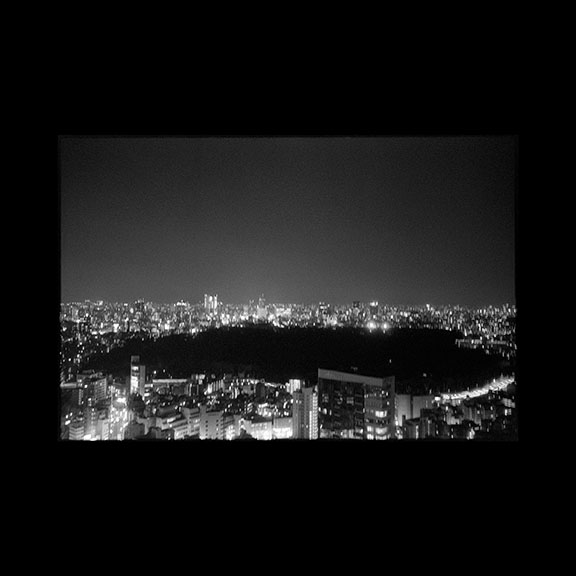 And then I think again of my friends who see the light in every person they meet.
And of Northern Ireland, where seeds sown in the aftermath of atrocities and injustice have become seedlings, sprouts –  even flowers.
And of Ilham. I hope she will not feel alone in the weeks and months to come.