Predictions that the smart toy sector is expected to reach US$7.4 billion by 2018, up a whopping 470% from US$1.3 billion in 2013, according to online stats portal Statista, bodes well for the future of kids tech products. Included in that sizable industry growth is an emerging vertical in the toy space—wearables.
The smart toy craze, in fact, made the US Toy Industry Association's list of top toy trends for 2015, and wearables (along with maker and toys-to-life products) were included as items destined to drive consumer spending and offer new types of play.
The timing couldn't be better. The popularity of the overall wearables market, led by the Apple Watch, continues to surge. According to research firm Canalys, the Apple Watch is now the most popular wearable on the market with seven million shipments in just six months. Apple has also been quick to partner with kids brands including Nickelodeon, PBS KIDS and Toon Goggles, which have all launched apps for the device that help parents remotely manage their kids' digital screen time.
As for the evolution of kids wearables, a number of new products are emerging that offer more fun, social and entertaining experiences for kids, as opposed to watches that are only fitness-based or only serve as tracking or monitoring devices for parents.
Earlier this week, at the second-ever Wearable Entertainment and Sports Toronto (WEST) conference, new kids wearable toys Linkitz, NEX Band and Moff were the focus of a panel entitled "Elevating Childs Play with Wearable Toys."
Dr. Lyssa Neel, co-founder/president of Linkitz and the 10th woman to earn a PhD in computer science from MIT, says the greatest opportunity for her Canadian-headquartered company is the fact that the wearables space is wide open for kids.
"Only a few wearables of the monitoring variety have been introduced, which aren't much fun for children. We're now starting to see products that are actually fun, and that kids will want to wear, so we have a real chance to grab market share," says Neel.
Linkitz is a colorful, interlocking wearable for pre-teens purposefully designed for girls, who are reportedly being underserved by the current electronic toys market.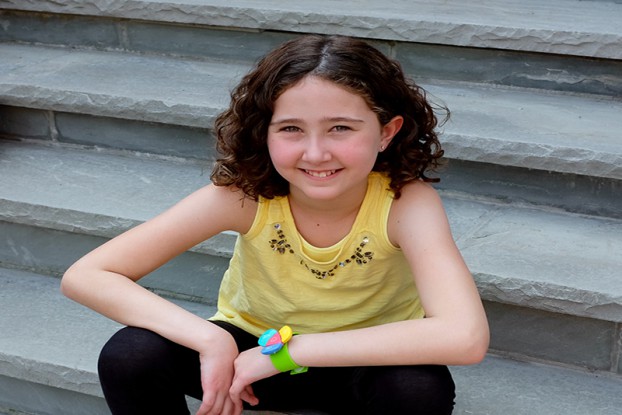 Intended to be worn as a pendant or bracelet, the wearable is modular, meaning each link is a self-contained electronic device with its own functionality (different links light up, make sounds, respond to movement and send messages). Depending on how the pieces are connected, the functionality changes so that users can learn basic programming.
Linkitz also comes with a kid-friendly, picture-based programming language modeled after Google's open-source programming language Blockly, which lets users customize each link's behavior.
Since launching the company in 2013, Neel says CA$100,000 (US$76,000) has been raised through Northumberland Community Futures Development Corporation, US$100,000 through Kickstarter, plus she and her CTO have contributed an additional US$250,000.
In 2014, Linkitz won the N100 Startup Competition in Cobourg, Ontario, followed by acceptance into Haxlr8r, a leading hardware accelerator in Shenzhen, China. With manufacturing currently underway, Linkitz are expected to hit mass market retail by Christmas 2016.
Linkitz is also now part of a kids wearables study led by Isabel Pedersen, a professor of social science at the University of Ontario Institute of Technology. Findings from the study will be used to inform future versions of the wearable. "We want to know how kids pick up and use Linkitz, and find out if their behavior is what we expect. The study will be important because wearable technology for kids is so new," says Neel.
Another modular kids wearable currently in manufacturing stages and presented at WEST is the NEX Band from Montréal, Canada-based developer Mighty Cast.
The NEX Band is a digital charm bracelet aimed at teens that can be used to play games, send messages and engage socially. Each collectible electronic mod or charm that can be attached to the wristband is connected to the cloud.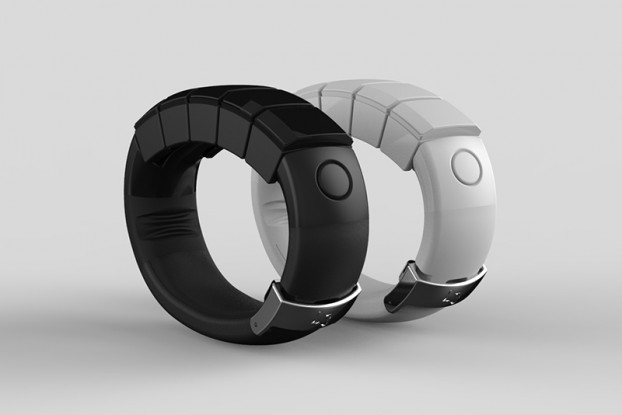 The product's design, says CEO and co-founder Adam Adelman, gives Mighty Cast a leg up when it comes to third-party licenses and partnerships for brand integration—many of which will be announced soon.
"We plan to launch at CES 2016. The band will retail for US$129.99 and the mods will range from around US$12.99 to US$19.99 apiece, depending on the content and style and what license they are attributed to," Adelman says.
To get to its current stage, Mighty Cast raised US$4.8 million in venture funding. It also has a $1-million grant from the Canadian government to develop a game for the NEX Band.
"We're a hackable smartband where the user can create their own experience, so it's very much geared to the Maker/hacker community. The biggest opportunity should be around the idea of it being a game console on your wrist," he says.
On the flip side, Adelman says the biggest hurdle for his company revolves around updates and timing. "The challenge is reconciling changes in user experience that we want to make with the long lead times that are involved with manufacturing," he says.
For Neel, the largest obstacle is a small advertising budget.
"Getting market awareness for a tiny product when you don't have any money to do commercials is challenging, but a good way around it is licensing or partnering," she says.
Moff founder and CEO Aki Takahagi agrees with Neel and Adelman that collaborating with other companies, rather than trying to compete directly with majors like Disney Consumer Products and Hasbro,which recently partnered on the new wearable connected toy line Playmation, is a smart strategy for startups to employ.
"We know very big companies have interests in kids wearables, but it doesn't concern me because we have basic technologies that we can expand up by offering many types of apps. This flexibility is our core competence and our strength. Plus,we can compete by collaborating with other companies," Takahagi says.
Moff—the one product from WEST's kids wearables panel that is currently on the market—is a slap-on bracelet that when synced with a free iOS or Android app on a smartphone or tablet, turns children's movements into fun sounds including a lightsaber, magic wand, golf club, drums, ninja sword and guitar.
The Moff bracelet launched worldwide this month on Amazon priced at US$54.99.
Takahagi won't reveal sales figures, but he says the product has performed very well to date. He adds that Moff reached its initial Kickstarter funding goal within 48 hours and has been a top-ranked toy on Amazon in Japan since its launch.
The company's next project will be a new gamification/fitness app and demo that will be introduced at CES in January.