I like writing a blog but I can't say I like reading blogs. I did, however, come across a blog last week that I really liked. It was sent to me by my old friend, Kermit Frazier, who some of you may know as the former Headwriter of my all-time favorite live-action kids' show, Ghostwriter. The blog, mykindergartenpocket.com, was written by Kermit's daughter, Katja Frazier, who is a kindergarten teacher here in New York. Katja's blog is all about her own experiences and observations in her classroom. I was struck by Katja's writing style, which brought to mind one of my own heroes, Dr. Vivian Gussin Paley, whose work has largely shaped my own views of early childhood. So, I reached out to Katja and asked if she would perhaps consider writing a guest blog for Kidscreen related in some way to children's media and she kindly agreed. Here is what Katja wrote.
- Josh
This 3D World We Live In
By Katja Frazier
It is a bustling autumn morning in a kindergarten class in Harlem. Kids pour into the classroom with too many layers on and a lot of things to say. Joy builds with snap cubes as she chats away with Martin. Samantha stands at the board writing the morning message for the class. Samuel frantically colors a picture he drew of a Transformer, knowing the clean-up song will soon play. The music comes on and children hurriedly push chairs in and put their materials away, some of them whistling along to the music, only one crying because she didn't finish her activity.
Randy comes to the rug with something in his hands and quietly asks to share it. He shyly holds up a pair of black 3D movie glasses to show his classmates. As kids begin to smile and stir and raise their hands, Randy gains courage to talk about seeing Frozen in 3D over the weekend. He tells about different parts of the movie and all the junk food he ate and how he was so excited to see it with his dad, even though his dad fell asleep, because he hadn't seen him "since last time." I stop him before he tells the entire plot of the movie. Randy looks at his class and says, "I'm ready for questions and comments."
Many students have comments about themselves seeing the same movie. A few ask Randy about his dad, one inquiring as to whether he snored in the theater. When Mariah gets called on, she looks at me and says, "Ms. Katja, wouldn't it be so cool if the whole world was in 3D." There are a lot of agreeing nods and oh yeah's and so cool's from the class. I ask Justin to go choose something from the observation center and he comes back to the rug with a large, white and brown sea shell with many smooth spikes. I hand it to Mariah. "What does it feel like?" I question. She tells me it is heavy. "Do something with it," I tell her. Mariah holds the shell to her ear. I implore her to hand it to a classmate and she complies, handing it to Malaki. I tell Malaki to do something with it. He turns it over in his hands. I ask Malaki to describe the shell to the class. "It's hard and it's heavy. It feels kinda cold. These are spikes and they are pointy." I take the shell from him. I lower my voice and tell the class, "It really would be so cool if the whole world was in 3D. And I have a secret to let you guys in on. The whole wide world IS 3D. All you need to do is look around, touch, pick up, listen to, and experience the things around you. Feel your body. It is 3D. Stand up and walk a circle around your friend. You friend is 3D too! Go around the room and find an object. Describe it to a friend. That object is 3D." And as if I have just unlocked the secret to the universe, children rush around pulling things off shelves. They are so excited they are shouting across the room to each other. "This chair is 3D!" "Our hermit crabs are 3D!" "Look at Curious George, he is 3D!" The laughter and cheering that accompanies the realization that our stuffed animal Curious George is 3D is sincere and contagious. The excitement is unbelievable.
Of course later in kindergarten we actually discuss what three dimensional really means and the students learn the difference between 2D and 3D shapes. But this experience gave me a few insights. Today's children expect to be amazed and astounded by everything they do and see. They want fast food to be faster. They want playgrounds to have futuristic looking monkey bars. They expect DVD players in the back seat of a car and iPads in the waiting room of the dentist's office. There is no problem with taking your child to see a movie in 3D. But once in a while, show them an old Duck Tales episode. Play the first version of Tetris with them. Take time to make play dough in the kitchen and then actually build with it. Talk to them about everything they are doing and seeing. Let them know that this whole world we live in is open to them and there are endless, real life, 3D activities they can get involved in for entertainment. I promise, if you get excited and astonished, they will still be as amazed and astounded by the real world as they are by 3D movies.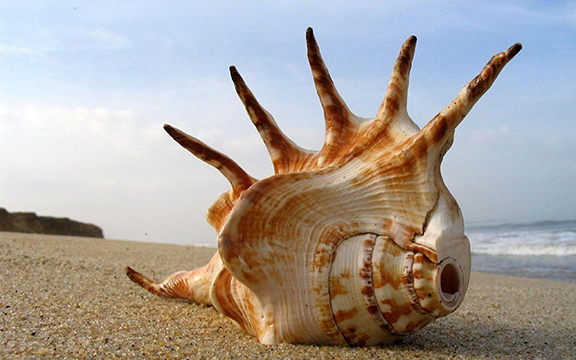 Katja Frazier is the Learning Support Coordinator K-2 at Future Leaders Institute in Harlem, NYC. She began her teaching career in 2005 at a public school in the South Bronx. She grew up in the East Village of Manhattan in a progressive, biracial, and bicultural family with a Finnish-immigrant mother and African-American father. Katja's teaching philosophy is similar to the way she was taught and revolves around student centered learning, progressive ideas, and constructivist thinking. With a father who is a writer (Kermit Frazier), she has had positive writing influences her whole life. This past spring, she began a blog, www.mykindergartenpocket.com, where she describes experiences from teaching based on items she finds in her pockets (literal or figurative) at the end of each day. She received her Masters of Education from Hunter College and a BA in Sociology and Childhood Education from Connecticut College. She currently resides in Washington Heights.