CPLG has tapped former Disney Consumer Products exec Virginie Kleinclaus-Renard (pictured on right) as MD of CPLG France to replace longtime MD Marina Narishkin (pictured below), who has joined TF1 Enterprises as director of TF1 Licenses.
Kleinclaus-Renard spent the past 20 years working in L&M at the House of Mouse. Her roles included director of infant, fashion and home for France, as well as retail marketing director for major retailers in France and Benelux. She will report to CPLG's CEO Peter Byrne.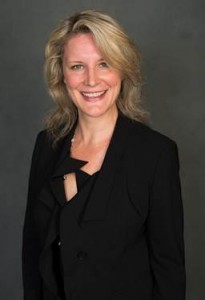 Meanwhile, Narishin, CPLG France's previous MD, has accepted the post of licensing director of TF1 Licenses at TF1 Enterprises, the commercial arm of French terrestrial broadcaster TF1. She brings with her 15 years of industry experience from CPLG, where she managed licensing programs for hit brands such as Minions, Avatar, Star Wars, Dora the Explorer, Teletubbies and more.
Narishkin fills the void left by the departure of the deputy CEO of TF1 Entreprises, Hubert Taieb, who just finished a 26-year run with the company.  During his tenure, Taieb helped created TF1′s games and publishing departments, and played a key role in extending the company's licensed portfolio with brands like Spider-Man, Pokemon and Hello Kitty.