For 40 years, the mission of Chicago-based media arts organization Facets has been to push children to places they haven't been – and now the nonprofit is going exactly to where kids are. Through the newly launched Facets Kids, more than 500 independent films are now available for streaming via connected, mobile and desktop devices.
Aimed at kids ages two to 17, the SVOD service's short- and long-form film content is being carefully curated by Facets, which operates the annual Chicago International Children's Film Festival, in an effort to connect kids with films that are both cinematic and promote critical-thinking skills. (Most of the films available on the service were selected from previous screenings at the festival.)
It's the largest digital venture to date for Facets, whose festival programming team has spent the past two years developing the service and populating it with compelling content. But the goal for Facets Kids is not to de-throne Netflix  – in fact, the product prides itself on its more obscure stature.
"We're in the age of Netflix. It's a challenge to stand out, but our demographic knows Netflix is not everything and that there's another universe out there," says Facets director Milos Stehlik. "We have different offerings and we are not trying to be mainstream. We never have been; we've always worked in the margins, and that's what we are interested in."
The act of making analog children's films available in digital format is far from unconventional – and Facets Kids will have to co-exist alongside an ever-growing number of kid-centric on-demand streaming services, many of which employ their own niche features in order to stand out from the crowd.
But Stehlik says the quality and originality of content on Facets Kids is what separates it from the rest.
"All of the films on Facets Kids are curated. They are all age-appropriate films we've shown to kids already. We want to bring in an emotional interface that lets kids choose and filter films according to categories like humor and horror. And we want to make them think," Stehlik says, adding that Facets will continue to add films as well as more interactive features on a continuous basis.
So far, the three most popular films on the service are the MisInventions of Milo Weatherby (US), Spycat and the Paper Chase (Singapore) and New Digs (South Africa, pictured below).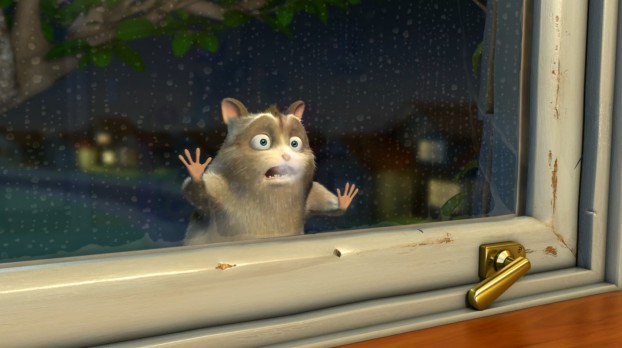 "Children's film is just the beginning of learning. Facets Kids will be as interactive as possible, with learning modules and lessons on how to make films online. Basically, all of the stuff our organization does in real life, we want to try and translate to online. It's challenging and expensive."
What's in store already is a menu of live-action and animated films from more than 40 countries.Parents, teachers and children can currently try Facets Kids for free for 30 days, after which times a regular subscription of US$6 per month (or US$50 per year) kicks in.
The service, which is available globally, also allows up to four children to view films simultaneously with one membership.
"So many feature films for kids are manipulative, while many indie films are open-ended and ask a child to bring in their imagination. Facets Kids will promote film quality that engages through image or even silence as opposed to heavy dialog," says Stehlik. He adds that until now, short films in particular have longed for a home base, and streaming tech finally makes that possible.