Nickelodeon has greenlit 20 episodes of Pinky Malinky, a new original animated comedy series that borrows from mockumentary/reality-show formats and will launch on TV and digital platforms in 2016.
The series follows the humorous, everyday adventures of Pinky, an infectiously positive hot dog living in a human world who navigates school and life with his two best friends.
Meeting the online needs of today's mobile-obsessed kids, Nick is producing original short-form videos and content in conjunction with the series that will be shared across social media and Nickelodeon's digital platforms.
Produced by Nickelodeon Animation Studios in Burbank, Pinky Malinky is co-created and co-executive produced by Chris Garbutt and Rikke Asbjoern (The Amazing World of Gumball) and executive produced by Scott Kreamer (Kung Fu Panda: Legends of Awesomeness).
All three are members of Nickelodeon's Artist Collective, a group of experienced content creators who mentor and support new talent in Nick's development pipeline.
In other Nickelodeon news, the kidsnet has ordered a 10th season (13 half-hours) of the Butch Hartman-created, Emmy Award-winning animated series The Fairly OddParents, which will feature a new character friend, Chloe Carmichael, for kid hero Timmy Turner.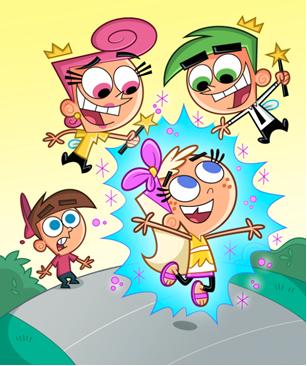 Voice actors returning to the series include Tara Strong (Ultimate Spider-Man) as Timmy, Susanne Blakeslee (Shrek the Third) as Wanda and Daran Norris (T.U.F.F. Puppy) as Cosmo.
The series is the network's third longest-running animated series behind global hits SpongeBob SquarePants and Dora the Explorer.
Both orders come on the heels of Nick's appointment of James Stephenson in the newly created position of SVP of animation and games.