Entertainment licensing agencies, Denmark-based Ink Global and Dubai-headquartered Arabian License Company (Global New Age Media's licensing arm), have merged to form a new company called Ink ALC to offer brand owners access to more than one billion consumers across Russia CIS, MENA, SEA and the Nordics. The official unveiling of the merger will take place at Licensing Show in Las Vegas next month.
By joining forces, Ink and ALC create a single point of contact and combine their vast regional expertise, networks and more than 20 years' experience in the licensing business. Ink ALC will look to capitalize on the many untapped licensing opportunities in emerging markets, which are seeing between 12% to 15% growth in the kids sector, according to Claus Tømming, managing partner at Ink ALC. "What we offer are markets that have high growth. We believe that is something that will be appealing to the biggest players with the industry," he says.
Although the political and economic situations in these regions can be some of the most volatile in the world, Tømming says many of these markets have been on the upswing and are, in fact, growing at a much faster rate (4% to 6%) than more mature markets like North America and Europe (0% to 2%). "When you look at emerging markets specifically, as the economy grows and consumers have more money to spend, one of the first choices to spend the extra money they have goes to their kids," he says.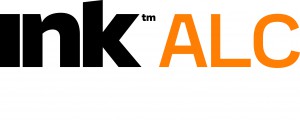 In addition to accessing growing economies, Ink ALC also offers brand owners a 360-degree business model, where it can handle everything from media development and sales to brand extension and product manufacturing. Copenhagen, Denmark will be the administrative hub for the company, housing the legal, financial and product development teams, as well as the commercial contacts for each brand owner. Local and regional offices, meanwhile, will focus on sales, marketing and client relations.
While Ink ALC will specifically target brands with appeal in all territories it covers, Tømming says what makes emerging markets so unique is that they don't have  brand history like in Europe and North America, which creates a clean slate for brands aspiring to enter those markets. "Everybody has a chance to deliver a strong brand," he notes.
Photo: The principals behind the merger—Ink ALC chairman Fayez Weiss Al Sabbagh (L) and managing partner Claus Tømming (R).