Last week, I had the great opportunity to attend the Lego IDEA Conference for the second year in a row. You know a meeting will be fun when you have the option to bicycle from the airport to the venue (try that at O'Hare!).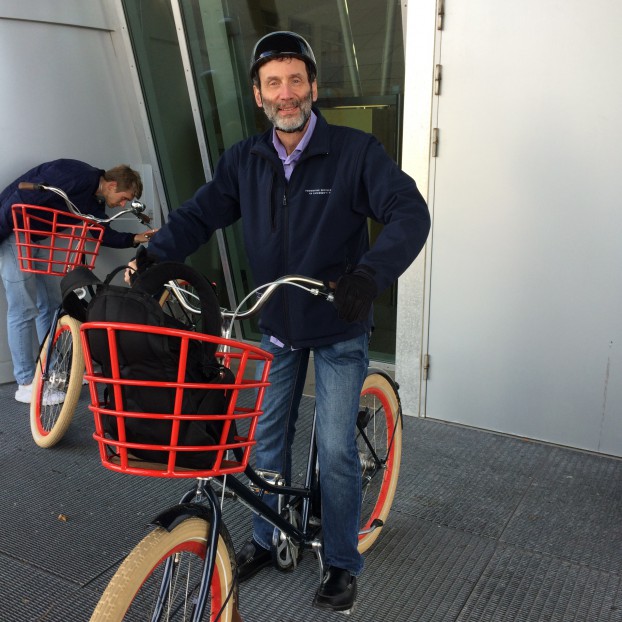 Since 1988, I've attended hundreds of conferences worldwide. So, it's rare for me to walk into a 300–person event and know only one other person. That was the case in 2014. I knew many attendees' work, but getting to click together with so many new, amazing minds was like…well…opening a new box of Lego!
As a returning participant in 2015, I knew a handful of people, but also encountered a whole new crop of adventurers. I met Thorsten Kiefer, creator of the World Toilet Cup – a games festival (complete with toilet seat "musical chairs") designed to teach proper hygiene in developing world countries. I heard Oliver Percovich tell of the obstacles he faced in setting up "Skateistan," an NGO that brings boys and girls in Afghanistan to educational resources through the lure of learning to skateboard (children with fewer resources take more risks, and therefore get better faster).
(To see videos about Skateistan and nine other Lego Foundation–Ashoka Changemakers, click here.)
The focus of the 2015 IDEA conference was "Overcoming Barriers to Playful Learning." As schools continue to veer toward evaluation through testing and teaching to the test, and as time and money for recess and exploration get cut, how can we convince the powers that be to understand the essential nature of learning through play? There are unique barriers in each of five areas (these are just samples; each area had several more challenges):
Research – what simple, low-cost tools could be designed to illustrate the value of learning through play;
Financing – how can we get government, foundations and others to understand the "ROI" of investing in early childhood;
Informal education – with children spending 80% of their time outside school, what are the best ways to aid parents and caregivers in supporting play;
Formal education – what would the ideal playful school look like; and
Attitudes and mindsets – what is a single, shared vision and vocabulary around playful learning and the kinds of skills it builds?
Not surprisingly, the Lego Foundation knows how to design its own event for playful learning. On the first day, we were given time to wander a balloon-strewn meeting center, interacting with one another and with thoughtful displays, quotes and messages about our challenges. Here are some images that captured my imagination and prompted new thinking; I hope they spark you, as well.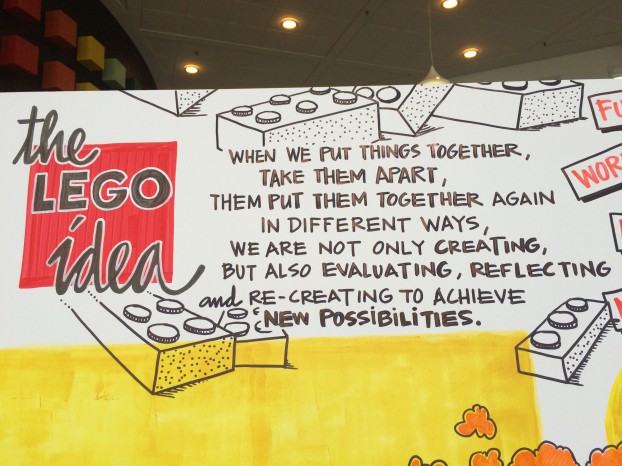 The Lego IDEA Conference is named not only for the innovations it generates, but also for this statement of "The Lego Idea."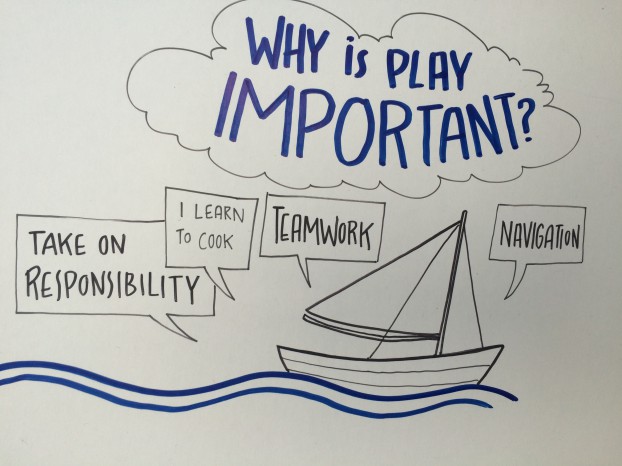 We need to overcome thinking that play is the alternative to hard learning. We say often that "play is the work of children"; however, we need to go deeper and explain to parents, administrators, policitians – any skeptics – the many benefits that derive from the work of play.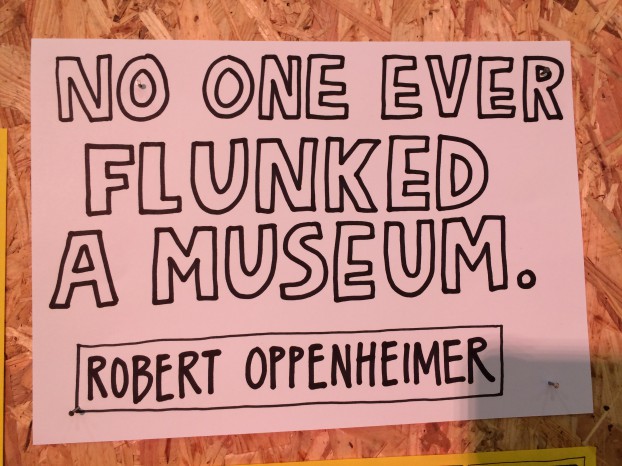 Museums are changing just as rapidly as other learning venues. At PlayScience, we've been working with museums to help them move beyond their walls – to become ways of looking at the world more than destinations.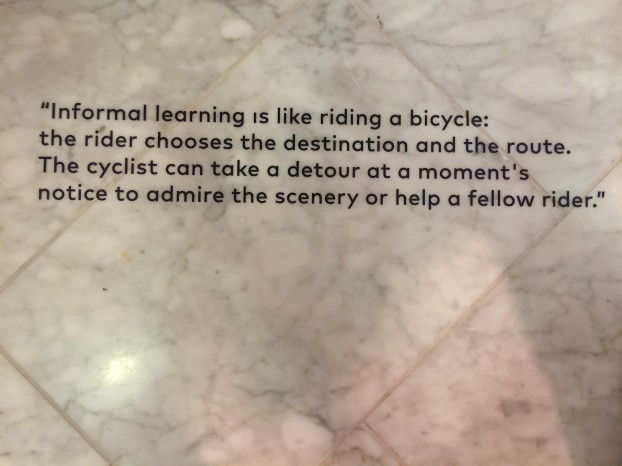 Where do you want to go today? Who do you want to take along with you?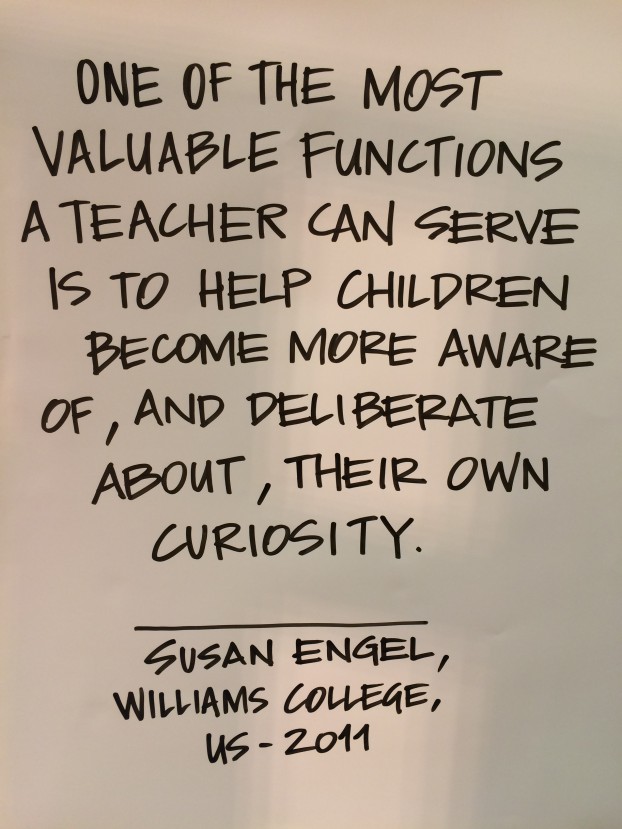 This is true for children's media makers, too. Rather than pulling the child through a pre-programmed "educational" experience, perhaps we need to serve as supportive guides toward their own passions, equipping them with the tools to make best use of needed resources.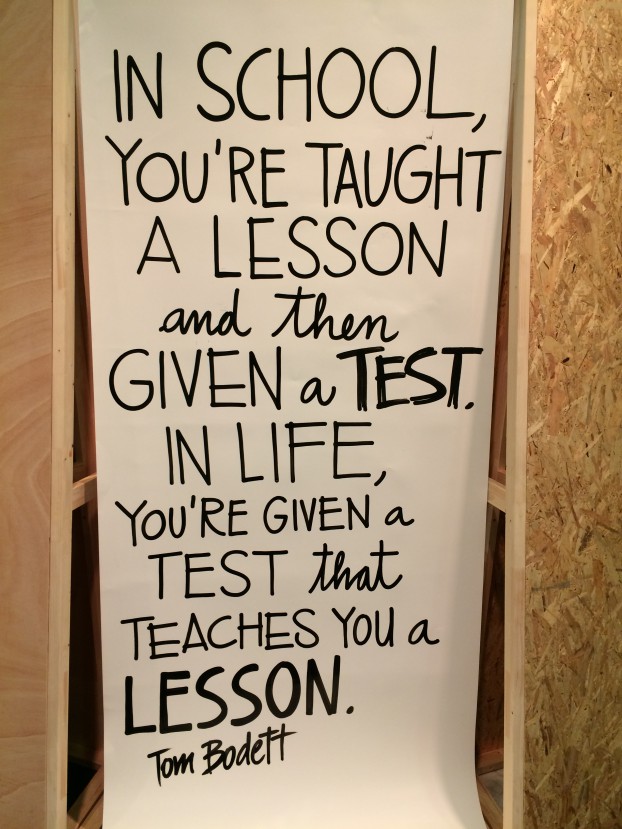 Which are you creating?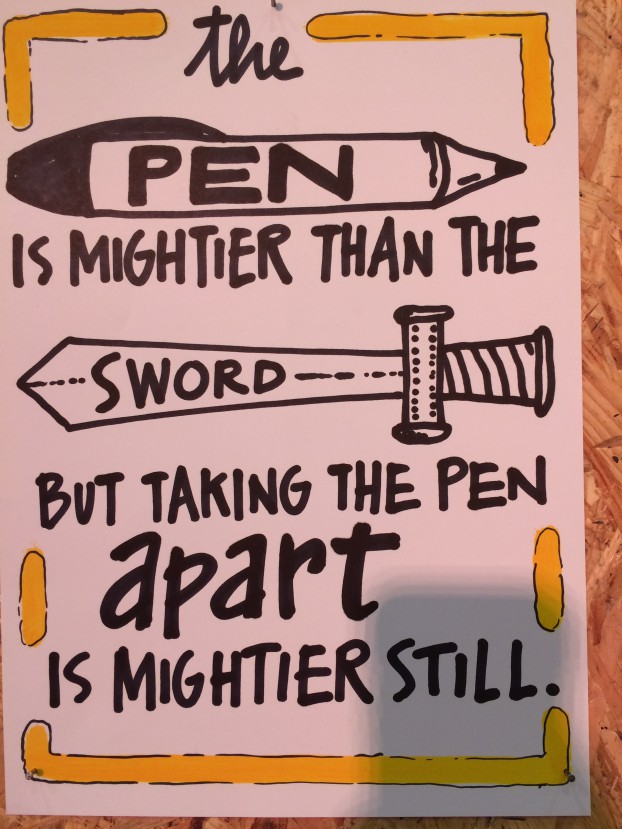 The maker movement is a growing power, but making (and "unmaking") is everywhere.  It was ever thus: some of the favorite segments on "MisterRogers' Neighborhood" were the "how things are made" videos. How can we encourage and enable today's kids to build and take apart?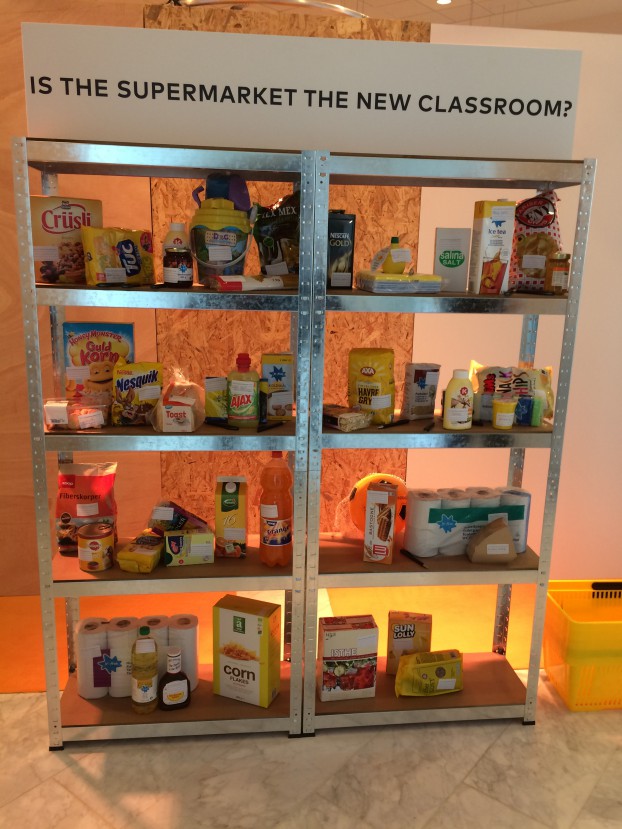 This may have been my favorite display – each item had a tag on which an attendee could write an idea for using it in playful learning. After last year's Lego IDEA Conference, I wrote a piece for the Toy Industry Association's parent blog, about ways to foster play everywhere, including at the store.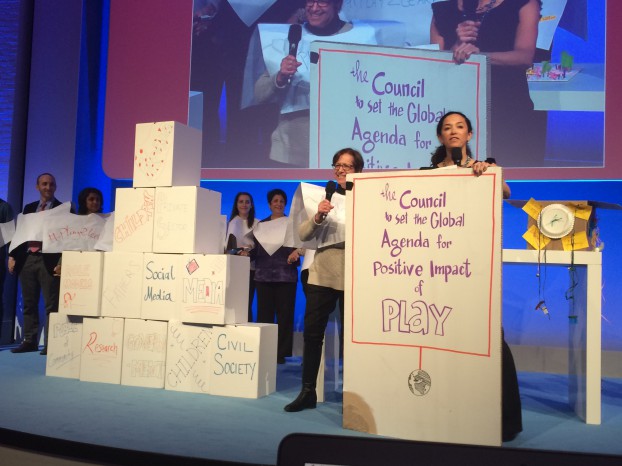 This was one of the ideas to emerge from the conference – a council where educators, researchers, child development specialists, media, corporations, governments, NGOs and others could collaborate toward a single vision and vocabulary for play-based learning.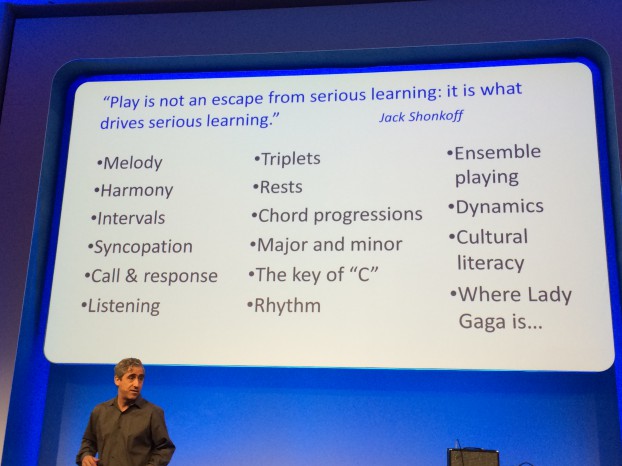 For the second year in a row, Little Kids Rock CEO David Wish rocked the house with an exercise that had 300 people playing Boomwhackers with an onstage band. At the end of our play, he showed us the range of covert learning involved.
All in all, a unique and inspiring event (with a visit to Legoland thrown in for good measure!). I hope to return, and in the meantime I'll be keeping my eyes open for chances to play and build!