Italian animation studio Gruppo Alcuni has inked exclusive international distribution deals for two of its Sergio Manfio-created animated series, Pet Pals in Windland and Leonardo.
Action/comedy feature film Pet Pals in Windland will head to Turkey in an acquisition by Central Park Films, while the brand-new 3D-animated second season of 26 x 13-minute adventure series Leonardo has been snapped up by distributor Spectrum Film for Indonesia and Sri Lanka.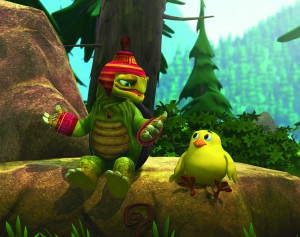 Pet Pals in Windland is based on Gruppo Alcuni's Pet Pals franchise and is the sequel to its first family film Pet Pals – Marco Polo's Code (2010), which Manfio also created and directed.
Pet Pals first launched on Italy's Rai 2 10 years ago as an animated TV series created by Sergio and Francesco Manfio, who were also executive producers. It was produced for six seasons and eventually spawned a consumer products program.
Manfio's new season of Leonardo takes audiences back into the exciting world of 13-year-old, up-and-coming inventor Leonardo da Vinci and his friends.