In a toy-to-TV spin, Planeta Junior and Spanish toy company Famosa are joining forces to co-produce an animated series based on the Mutant Busters toy line.
Aimed at kids ages six to eight, the toys combine physical action figures, augmented reality and gaming. They'll be the focus of the new series, which will be designed by Kotoc, a co-producer with Planeta Junior for the Sendokai Champions Challenge product range.
Currently in pre-production, the 52 x 11-minute series will be introduced at this week's Kidscreen Summit.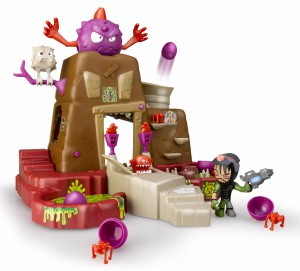 Planeta Junior holds worldwide rights to the property, both for TV and licensing.
Mutant Busters takes place in a world split into two parts, one inhabited by stinking mutants looking to takeover the planet, the other by the humans of La Résistance.