Inspired by their popular Mattel and Fisher-Price toy lines, Warner Bros. Consumer Products, DC Entertainment and Warner Bros. Animation have announced they're producing an array of Batman Unlimited and DC Super Friends content for launch this spring.
Warner Bros. will release a made-for-TV animated movie Batman Unlimited: Animal Instincts on May 12 on Blu-ray Combo Pack, DVD and Digital HD, followed by a sequel in the second half of the year. And animated shorts for both properties (22 x two minutes for Batman Unlimited, 15 x three minutes for DC Super Friends) will be released online for free on dedicated channels. Companion apps are also set to accompany both releases.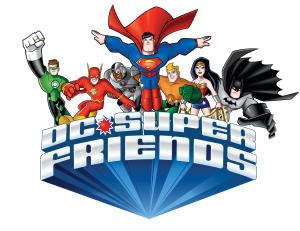 As for toys, Mattel is prepping a Batman Unlimited range featuring action figures with animal ally accessories, a new Batmobile and CybeRex robot dinosaur, while Fisher-Price's Imaginext DC Super Friends line is being expanded with new play sets (Batcave, The Joker Laff Factory).
In addition, Batman Unlimited licensee Rubie's Costumes (master costumer partner for DC Comics) is designing a line of dress-up items and costumes, while toymaker Thinkway is gearing up to intro themed role-play accessories.
Announcements regarding a major Batman Unlimited QSR partner (with other categories, such as apparel) and DC Super Friends publishing partners are expected later this year.