Italian animation studio Rainbow has teamed up with Rome's family-friendly Explora Museum on an interactive, creativity-based experience for kids called the Rainbow Cartoon Lab.
First launched at the Explora Museum on December 6, 2014, the new family attraction from the studio behind the hit property Winx Club lets kids learn how an illustrated series is created, gives them the opportunity to star in a cartoon using on-site green screen technology and offers hands-on animation development through apps.
Additionally, the lab features a cartoon-making masterclass workshop led by select Rainbow artists and professionals, a mini-cinema for viewings of Rainbow hit series and kids' user-generated video animations.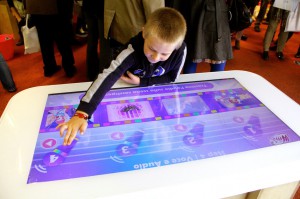 The event is now set to travel to other museums in major cities across Europe, and a worldwide tour is in the works.
Rainbow is currently celebrating its 20th anniversary and continues to expand its presence globally.
A recently announced partnership with Netflix will see the launch of spin-off series Winx Club WOW: World of Winx in early 2016, and a seventh season of Winx Club is expected this year.