Warner Bros. Consumer Products and global sportswear company Puma have debuted co-branded collections (apparel, accessories and footwear) starring its classic Tom and Jerry and Superman brands.
Under the deal, Puma designed four collections, which are now available globally (except Chile for Tom and Jerry, and Canada and the US for Superman) through Puma's e-tail websites, at Puma stores, department stores, sports retailers and specialty stores.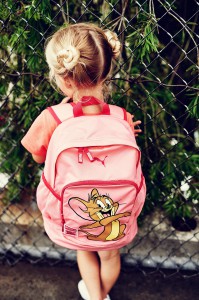 Designed for children and adults, Puma's Tom and Jerry spring/summer gear features bags, running shoes, t-shirts, shorts, headwear, swimwear and sweat jackets.
And targeting children up to 12 years old, the Superman collection includes styles based on Superman, Supergirl and Superbaby. There's also a Superman-caped backpack.