Following a rebrand in December to strengthen its original IP and rights management growth, Altrincham, England-based animation studio Factory has hired supply chain management veteran Alan Smart as its new operations director.
Smart brings a wealth of experience to Factory from his most recent role as operations director at UK-based Tio Logistics and his time spent working with major global brands including Coca Cola, McDonald's and Pizza Hut.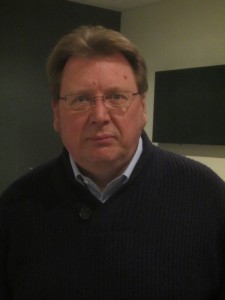 Smart is charged with boosting the efficiency and productivity of the studio and will begin recruiting for roles within the art department, including animators, riggers, puppeteers, light engineers and CGI professionals.
Factory has worked on a number of animated projects, including acclaimed CBBC/ FremantleMedia Kids & Family Entertainment co-production Strange Hill High, Disney's 2014 Club Penguin Christmas special We Wish You A Merry Walrus and Roary the Racing Car.
It's currently in production on two CBBC and Coolabi stop-motion co-productions—reboot Clangers and Scream Street, a book-based series executive produced by Walker Entertainment.