Two Mattel executives are taking on bigger roles within the company to add the title of president to their business cards.
The El Segundo, California-based company has upped Richard Dickson to president and chief brands officer, and Tim Kilpin to president and chief commercial officer. Both men will report to chairman and CEO Bryan Stockton.
Dickson (pictured right) was appointed chief brands officer in 2014. He will continue to oversee worldwide brand/design development and marketing strategies for core Mattel and Fisher-Price properties (Barbie, Hot Wheels and Thomas & Friends). He's also now responsible for Mattel's global consumer insights, marketing communications, innovation and digital initiatives groups.
Dickson has held key leadership positions at Mattel and also served as president and CEO of branded businesses at The Jones Group.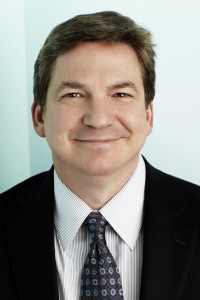 As for Kilpin (pictured left), he will lead Mattel's global sales and marketing operations and look to strengthen the company's presence in Asia, Europe and Latin America. He will also oversee the North American division.
Kilpin was appointed Mattel's EVP of international in 2014. He's also held leadership positions with Mattel (which he first joined in 1984) and The Walt Disney Company.