Canadian industry org Youth Media Alliance has appointed Teletoon's director of content Athena Georgaklis (pictured right) and executive producer Judith Beauregard, from digital studio Tobo, to its board of directors.
They replace outgoing board members Carole Bonneau, VP of French programming at Télétoon and Télétoon Retro, and Pierre Moisan, VP of strategic and business affairs at Frima Studio.
In her new role at Teletoon, Georgaklis oversees content development, acquisitions and production for Teletoon's English and French brands and their respective multiplatform services. Having worked in all areas of TV production, she played a key role in the success of such series as Au pays des Têtes à claques, Singestronautes and the Défis franchise, as well as Grojband, Camp Lakebottom, Rocket Monkeys, Fugget About It and Packages from Planet.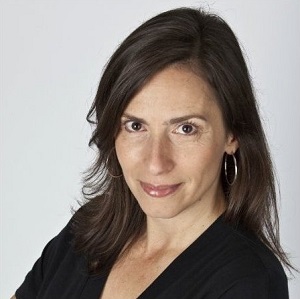 Prior to co-founding Tobo, a Montreal, Canada-based studio that creates digital games and entertainment, Beauregard (pictured left) served as a producer at Tribal Nova and ODD1, where she led web projects for kids and preschoolers. Active in the digital media industry since 1993, she has specialized in youth production for the last 15 years. Her past remits include posts at NDi Media and PTM Kids, where she developed interactive youth products related to Canadian and European TV series.