As schools and content producers continue to incorporate STEM learning concepts into curriculum and kids entertainment properties, a new St. Louis-based company called Pixel Press is developing apps for kids who may not be that into programming or coding, but who still want to feed their open play and creative drives.
The developer's first app, Pixel Press Floors, is a free Kickstarter-funded game creation tool for iOS devices that lets kids ages six and up (and adults) create, play and share their own 2D, side-scrolling video game levels that are scanned into the platform from pencil drawings on special sheets of free downloadable grid paper.
The app includes a sketch guide of shapes and symbols (glyphs) that, when drawn like a blueprint on the app's grid paper and scanned into the app via a user's iOS device camera, are instantly transformed into game elements including terrain, moving blocks, ladders, portals, monkey bars, power-ups, coins, falling and exploding blocks, spikes, start and end positions, and pits and fire balls.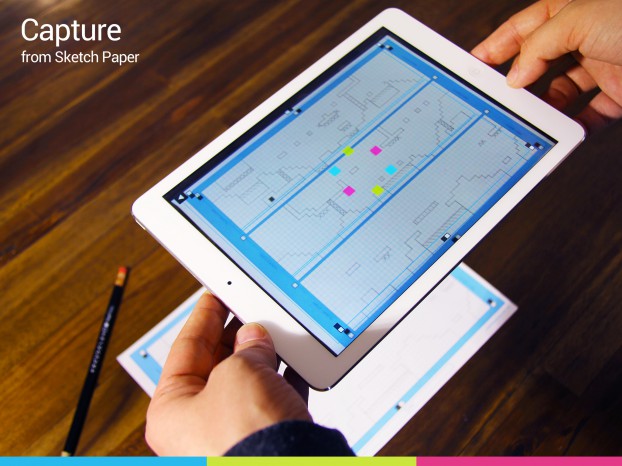 Floors also includes a draw-in-app feature for users who prefer to use a stylus to create levels.
Since its May launch, the app has generated half a million downloads, more than 100,000 levels have been created, and more than 10,000 levels have been shared within the app's social Arcade feature, which requires account sign-up for kids 13 years and up.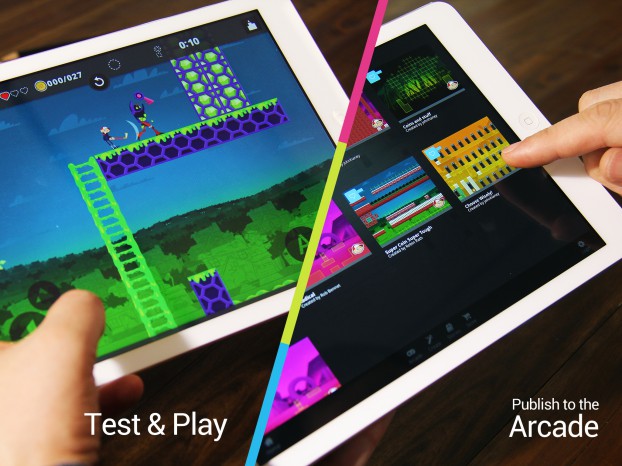 Co-founders Robin Rath and Josh Stevens got the idea for Floors in early 2013 after remembering how, as vidgame-obsessed kids in the '80s, they used to draw their own Mario video games on computer paper that included multiple floors and ways to navigate obstacles and enemies.
"Floors is a starter tool for game development, but it's also an activity to teach design thinking by allowing you to iterate through different design decisions and make conclusions on how hard or challenging you want a game level to be," says Rath, who is also the company's CEO.
"Our biggest opportunity is not just about creating games on paper, it's really about making game creation accessible."
Along with its proprietary software and educational resources for teachers, Pixel Press is also delving into original character and story development.
Users can customize their Floors levels by choosing animated characters and storylines from two themes, Save the Parents and Fiddleheads: Stones of Eden.
As Floors continues to gain traction, Pixel Press plans to launch two brand-new paper-to-game apps in 2015.
Quest will let users create Zelda-like adventure games and feature multi-sheet designs, while Tracks will allow players to create racing games.
In addition, Pixel Press is currently in development on its first branded app, a yet-to-be-titled game based on Adventure Time in partnership with Cartoon Network.
"Branded content is a key part of our strategy, and providing a platform to experience it in new educational and entertaining ways," says Rath.