I have something very important to confess. I'm terrible at math. Ever since my earliest school days, I've never been friends with numbers.
For me, learning math in the classroom was always tedious. Thankfully, I discovered I could glean more math maneuvers from watching clever TV series at home like Sesame Street or Square One Television, which injected some fun into the proceedings.
They made it look easy, but making education fun for kids is no small feat for content producers. Those who do it well are few and far between, so I'm grateful (and I'm sure my parents are too) for educational programming that actually made a difference during my childhood.
Fast-forward to 2014 and the business of making math, or other educational subjects, entertaining for kids is more important than ever given how children are adopting digital technology into their daily lives at increasingly younger ages and how the demand for science, technology, engineering and math (STEM) teaching continues to grow at the school level.
For TV, a whole new batch of educational programs are being cultivated to engage today's digital natives. Shows, for example, like Odd Squad—a brand new live-action, multiplatform media property from The Fred Rogers Company and Toronto's Sinking Ship Entertainment that is currently available on digital platforms (pbskids.org, PBS KIDS Video App, PBS Kids on Roku, Apple TV, Chromecast and Amazon Fire) and is set to premiere on November 26 on PBS KIDS in the US as a one-hour TV special and on TVO in Canada at 5:30 p.m, as well as on tvokids.com.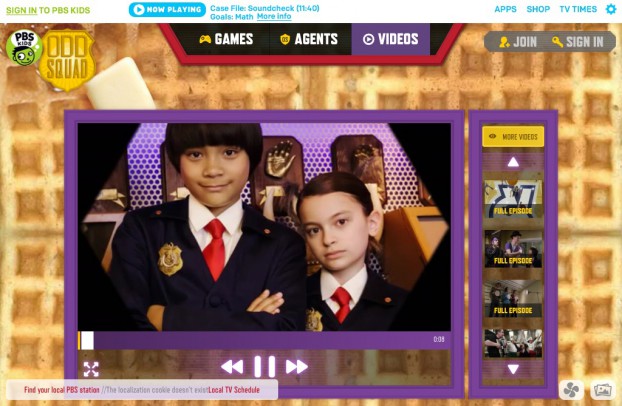 The action-packed comedic show is the latest PBS KIDS series, behind PEG + CAT, to receive funding from the US Department of Education through the CPB-PBS Ready To Learn Initiative.
Designed to help kids ages five to eight build math skills, Odd Squad is a little Men In Black for kids, mixed with some Airplane, and sprinkled with elements of Mathnet and Get Smart.
It follows the extraordinary adventures of two young government agents, Olive and Otto, who use math skills and teamwork to solve unusual cases (always brought forward by adults) ranging from disappearing zeroes to runaway dinosaurs.
In short, it's loads of fun, and does a great job weaving math concepts, visual effects and music seamlessly throughout its storylines.
Odd Squad is the brainchild of Tim McKeon (Foster's Home for Imaginary Friends, Adventure Time, The Electric Company) and Adam Peltzman (The Electric Company, The Backyardigans, Wallykazam!).
I recently chatted with McKeon, the show's co-creator, executive producer and head writer, on Odd Squad's incredibly detailed and dynamic Toronto set which was created under the leadership of production designer Ron Stefaniuk (Annedroids).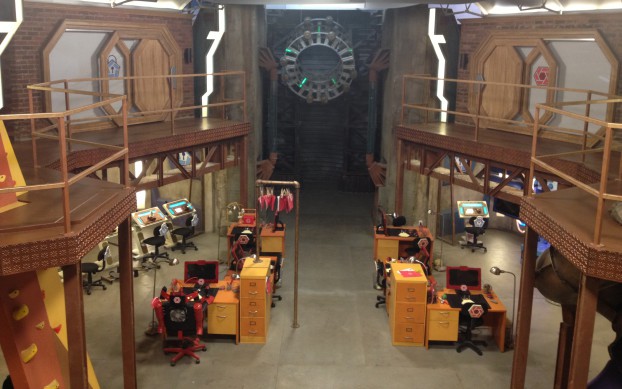 I also met with three of the show's stars—Dalila Bela, Filip Geljo and Millie Davis, who play main characters Agent Olive, Agent Otto and Ms. O, respectively. Sean Michael Kyer, who runs the Odd Squad lab as gadget nerd Agent Oscar, was not available during my visit.
The first thing that struck me were the low ceilings. Not literally, though, as I did spot the set's prominently displayed warning sign.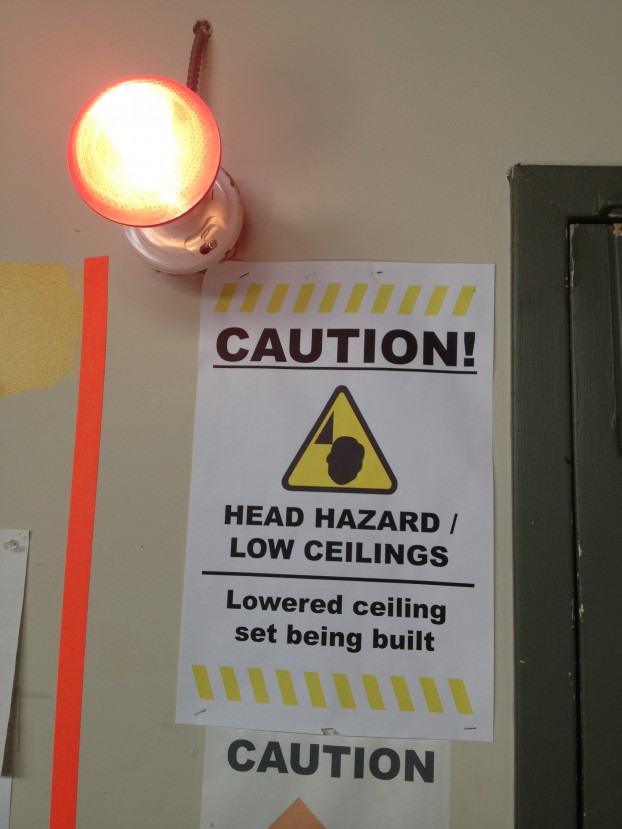 Tim, however, was not so lucky.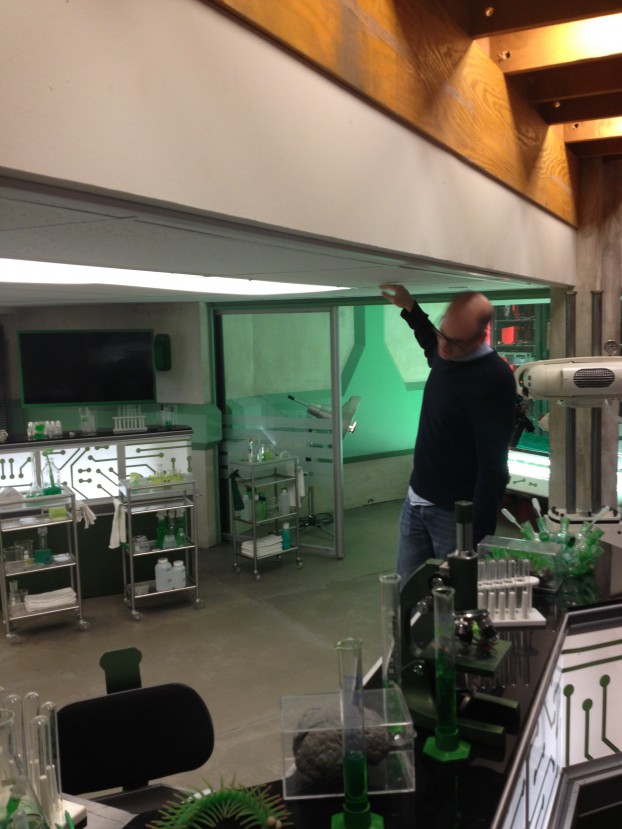 The kid-sized set is one of the show's many visual gags and makes for funny situations when adults come to Odd Squad with their cases.
"We always wanted to do a show that was legitimately funny and we wanted to tap into wish fulfilment for kids. We wanted to show that the kids were in charge and the adults were the ones with problems," says McKeon.
"From there, we thought kids in suits would be funny. That was the original idea. Then we came up with Odd Squad where something weird happens in every episode, and then we cleverly weave in a math concept."
According to McKeon, when he and Peltzman originally pitched the idea to PBS, the broadcaster asked if the show could be animated. McKeon admits that making live-action shows for kids is a challenge, but the co-creators stuck to their guns.
"We love animation, but the Odd Squad idea pops way more when it's in a real world and things are happening to real kids," he says.
PBS was quick to understand. The show's pilot was greenlit followed by an order for 40 half-hour episodes which allowed Fred Rogers and Sinking Ship to come on-board and create an expansive world for the TV series and for the IP's interactive content with help from PBS Digital.
"We wanted to create this silly, hyper-realistic world where anything is possible and the rules can be stretched," says McKeon.
"We also thought of it as a workplace comedy where you don't ever see the kids' home lives. I think it makes them more powerful. The Fred Rogers Company said that by not showing the parents, it's as if all the kids are equal and belong."
As the increasingly enthusiastic McKeon ushered me around the set, I became more aware that this sense of equality permeated through the entire cast and production crew. Some of the crew even built a special clubhouse for the kid actors to play in and escape to for private time.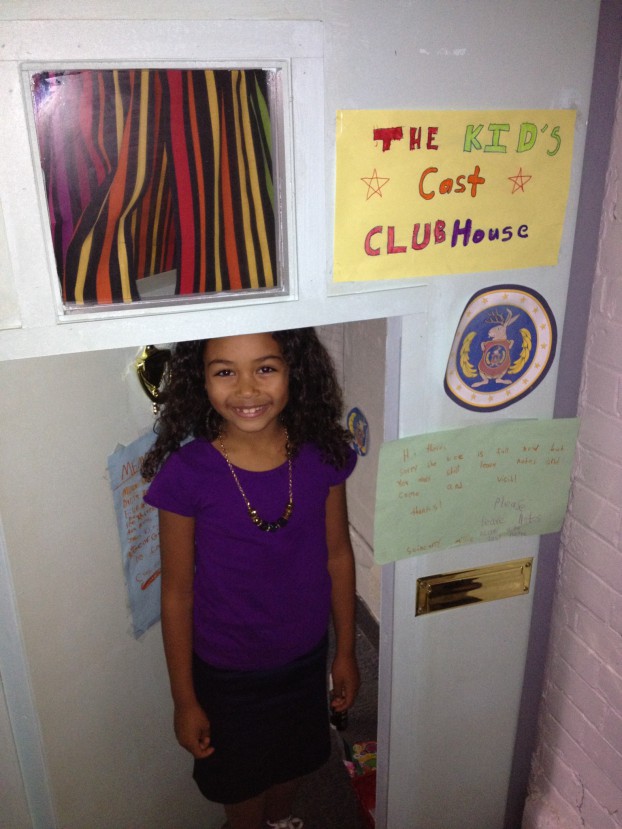 According to McKeon, great ideas have come from all of the production's departments and every one is open to try new things.
"For me, this experience has been the most collaborative of my career. On the interactive side, all of the games are based on Odd Squad episodes, but we share ideas. For example, they had a great idea for a game that we turned into an episode, so it works both ways," says McKeon.
"Oftentimes, we will write a scene, but the punchline won't work when we're on the floor. So we end up collaborating with the kids. And they love doing little adlibs, with our guidance of course."
After talking to Bela, Geljo and Davis, their passion for bringing the show's agents to life in funny new ways is clear. But I also wanted to know what they thought about the math elements of the show and what aspects of their characters are most like themselves.
Eight-year-old Davis (Doozers, Orphan Black) was quick to point out that she's trying to get better at math.
"I am learning about math through the show. It's important for kids to learn about it in a fun way because a lot of kids don't really like math," says Davis.
As for her character Ms. O, the tough-as-nails, apple juice-addicted, but lovable director and former agent of Odd Squad, Davis says no aspect of the character resembles herself.
"I like the role because it is the only time that I get to be angry," she says.
Geljo, on the other hand, says Otto is very much like himself.
"At times I'm not even acting. I'm just Agent Otto everywhere," says the 12-year-old, adding that math is his favorite subject in school.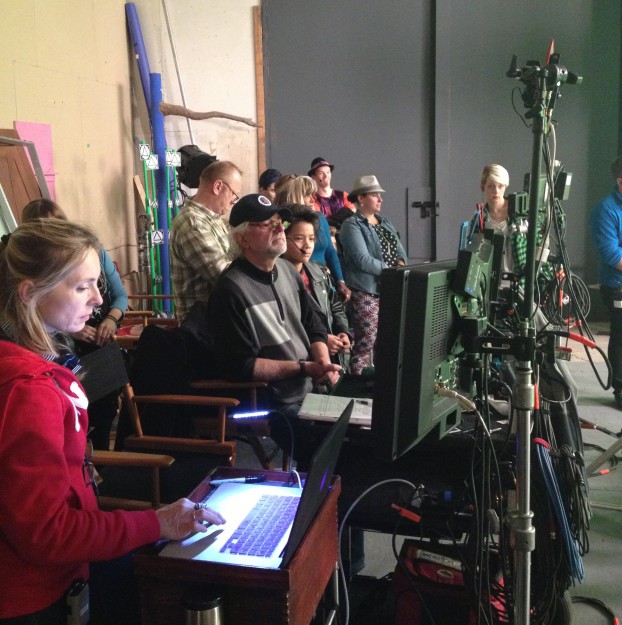 For 13-year-old Bela (Diary of a Wimpy Kid, Fairly Odd Christmas), who also loves math and science, she says Olive's professionalism is most like herself.
"People always tell me I'm very professional—that I always come knowing my lines and that I take direction really well. But I'm not always serious," says Bela with a laugh.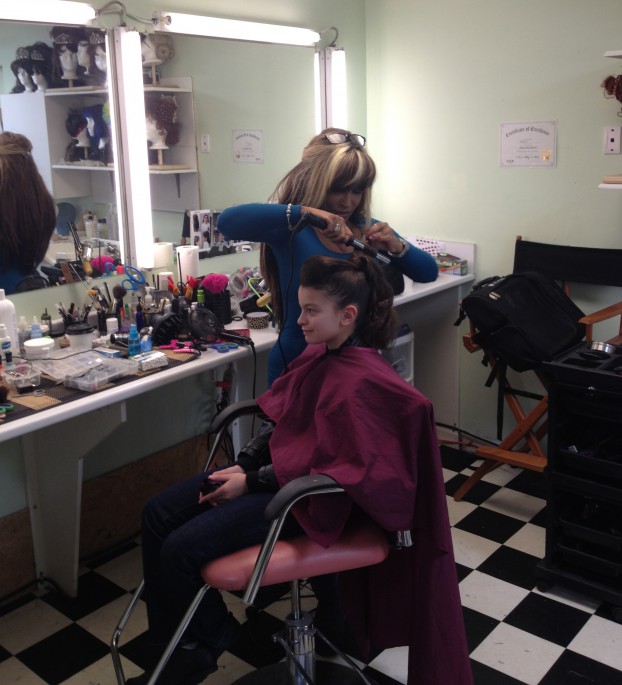 As my day on set ended with Bela and Geljo showing off their dance moves in a choreographed routine for an episode featuring fictional boy band Sound Check, I could not have been more impressed by the hard work and creativity on display by everyone involved in making the show.
And thanks to Sound Check's "hit" song "Take Away Four," I've even improved my addition and subtraction skills.