In a move to cultivate its creative side, Toronto, Canada-based Guru Studio has hired Terry Rotsaert (pictured) as director of operations and technology, and has upped Justin Time creator Brandon Scott James to art director.
The new appointments are part of the company's efforts to strengthen its operational and creative management team.
As head of operations and tech, Rotsaert will be responsible for long-term and daily studio operations across the company's 2D and 3D production pipelines. He will also oversee the studio's deployment of creative technology, its 200 artists and Guru's newly created interactive arm, Guru Arcade.
Rotsaert comes to Guru from a role as head of production for Cookie Jar Entertainment and DHX Media. He is also a producer on the first season of Dinopaws, which recently launched on Treehouse and CBeebies.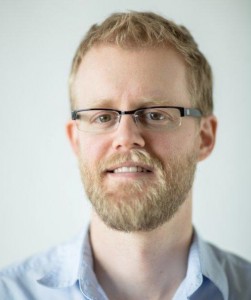 As the creator of Guru Studio's preschool series Justin Time and a writer/illustrator of  Justin Time picture books The Big Pet Story and The Pancake Express, James (pictured) is stepping into his new role with ample experience. As art director, he will oversee the art direction on all shows, including pilots, brand management and new development.
With the new hires, Guru Studio is continuing to grow its in-house talent. The company recently appointed Ben Stirling and Gareth Elliot to head up its new digital venture Guru Arcade, and it brought aboard a new director of marketing earlier this year.