Global entertainment firm Zag is set to open a brand new state-of-the-art studio in Glendale, California this summer for the pre- and post-production creative and executive teams of the company's TV and feature film divisions, including animation and live-action productions.
Appointed to drive the US studio's development and long-term global sustainability for its kids and family multi-platform IPs are veteran entertainment brand executives Andre Lake Mayer (pictured) and Jared Wolfson.
Mayer brings 25 years of entertainment-based film and TV licensing experience to her new role as president of global brand strategy and consumer products.
She was previously VP of licensing for Bandai America and held executive roles at a number of companies including Playmates Toys, Cookie Jar Entertainment (now DHX Media) and Lucasfilm where she spearheaded the US$500 million consumer products relaunch of the Star Wars franchise.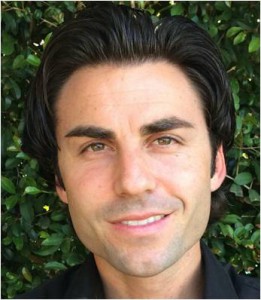 Wolfson joins Zag to head up production, development and acquisitions for its US TV division.  He was most recently the president and CEO of L.A.-based Dubb Ventures and previously served at Jakks Pacific and Disney Interactive Studios.
Among his many accomplishments during a 15-year career, Wolfson co-created Nick's boys action franchise Monsuno and worked on a variety of hit brands such as Pokémon, Star Wars, Marvel Universe and SpongeBob SquarePants.
Zag's US expansion comes as the company has experienced steady growth in the global kids and family entertainment market since founder Jeremy Zag partnered with animation vet Jacqueline Tordjman and launched subsidiary prodco Zagtoon in 2009.
Since the launch of Zagtoon, Zag has established operations in Paris, Brussels, Seoul and Tokyo, and has sold more than 100 half hours of CGI animated content into more than 150 territories worldwide.
It is currently in various stages of development and production on 12 new original IP including Method Animation co-production Ladybug, Ghostforce, Superstar and Powearth.
Distributor PGS Entertainment, which has an exclusive, three-year, first-look deal with Zagtoon, recently secured new licensing deals in Brazil, Canada and Australia for Ladybug.
All four properties will launch in North America for the first time at this week's Licensing Expo 2014 in Las Vegas.
In related Zag news, the company has also joined forces with US production house Man of Action Entertainment (Ben 10, Generator Rex, Ultimate Spider-Man) to develop original properties within its slate in partnership with Zag's in-house European creative team.
Ghostforce and 7Cs (a co-production with eOne and France's Method) are the main projects tied directly to Zag's new Man of Action partnership.