Some people like booze.  Some people like reality TV.  I like dumplings.  So, this week, I'm back in China, land of the dumpling.  Between dumplings, I sit in conference rooms and spread the gospel of Little Airplane's approach to making and selling preschool shows around the world.  I describe the lifecycle of a new property from bible to MIPCOM to broadcaster to the Licensing Show in Vegas.  "But how do you know if a new piece of IP will be successful?" the Chinese inevitably ask.  "How can you be sure?"  I pause here for dramatic effect and say, "How do you know if you're in love?"  And then I go and eat more dumplings.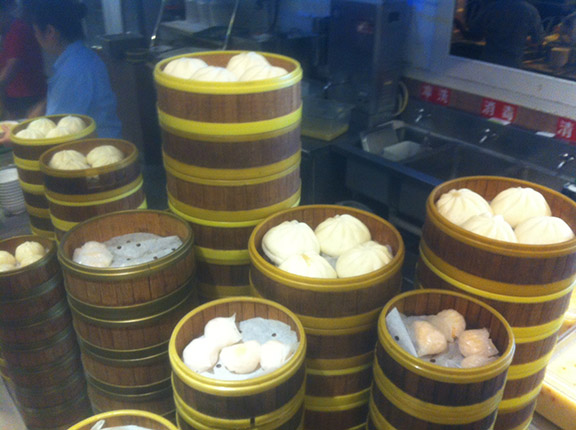 When it comes to kids' media, China is on fire.  New IPTV platforms are popping up like wild mushrooms and they carry all of the same series you see back home on Netflix.  Show-related swag is available on any street corner (along with a Starbucks Mocha Frappucino and Spicy Wings from KFC.)  In the past, Chinese animation studios pounded out thousands of hours of mediocre shows designed solely for domestic consumption.  These days, serious money is being spent in China to develop and produce high quality shows that will work everywhere from Bhutan to the BBC.  This is not your parents' China and, when you come here, you do not feel like Tintin arriving in old Shanghai.  Your phone is probably older and your internet is probably slower than your Beijing cab driver's.  Yes, China is on fire and so I've returned with Sharon Thomas, our Head of Production, because Little Airplane likes to stay warm beside the big Chinese fire.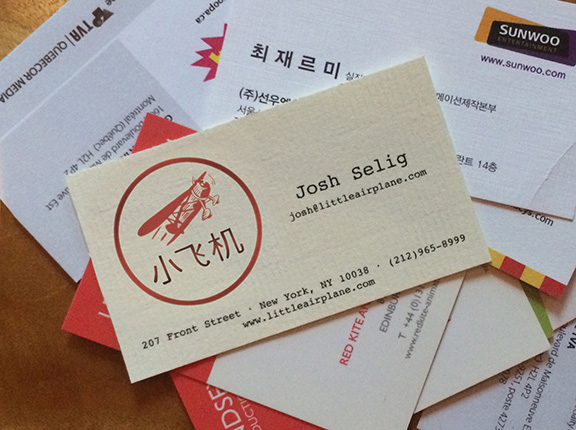 I'm a show runner, but I'm also a runner.  I don't run very fast and I don't run very far but I do run every day, even in China.  As any runner will tell you, when you run, you see a place differently.  You smell it.  You feel the contours of the sidewalk.  You squeeze between people on street corners.  On my morning run in Beijing, I saw something that made me stop and pull out my iPhone camera: Winnie the Pooh painted on the side of a building.  He wasn't selling anything–there was no daycare center or pediatrician's office nearby–but someone clearly loved Pooh enough to paint him and paint him well.  He seemed right at home here, as much a part of the Beijing landscape as the giraffe-like construction cranes and the old women selling steamed buns off the backs of their bicycles.  I once had a poetry teacher who said that he would consider himself a success if he had just one poem in an anthology in 100 years.  Looking at Pooh on this dirt road, I realized that I will feel like a success if I have even one of my characters painted on a wall in China in my lifetime.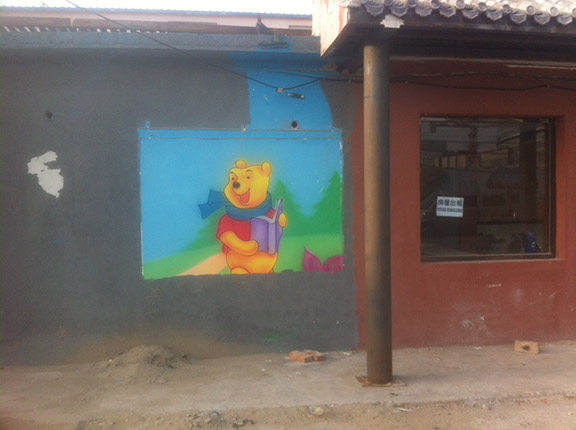 There is no clearly marked path into China–no breadcrumbs to follow or Lonely Planet guide to read–so every company finds their own circuitous path to doing business here.  Little Airplane's path was via South Korea.  Over the past five years, we've worked on a variety of Korean preschool shows including Cloudbread with GIMC and Super Wings! with Funny Flux.  Both of these shows were written by the team at Little Airplane in New York and animated by excellent Chinese studios.  These two shows were "gateway" projects that allowed us to plant and nurture seeds that would grow into our first real relationships in the Chinese market. We've found that the key to working in this country (if there is a key) is building trust, and this can only happen over many years and many long dinners.  It simply cannot be done over e-mail or Skype.  We've also had some good luck here in that our CBeebies show, 3rd & Bird, is very popular on China's CCTV which, I am told, reaches over 1 billion people.  That's an awful lot of folks doing "da Muffin."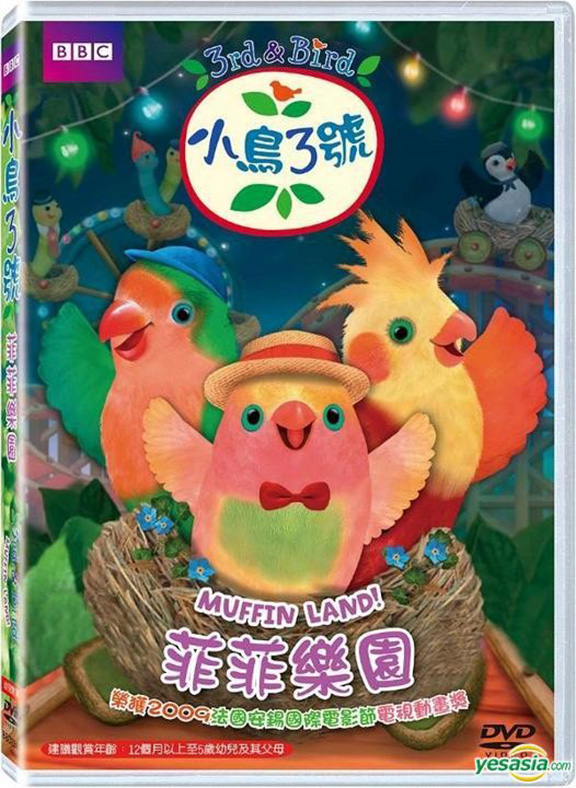 It has also helped us that Sharon speaks some Cantonese, carries a Singapore passport, and can understand the cultural nuances of our partners in China.  (This is especially helpful for someone like me who has trouble understanding even the cultural nuances of our partners in Canada.)  This year we also hired an accountant who is a native Mandarin speaker.  She's helped us with translation and the idiosyncratic Chinese business practices, which include (and I'm not kidding) putting a hand-stamped stone "chop" on all contracts and invoices.  We've come to appreciate that we must meet our partners halfway, so we're now looking to hire someone on the ground in Beijing to facilitate communication with our Chinese clients.
One of the bigger topics in China this week has been Kidscreen East, which will take place from July 22-24 in Qingdao, China.  I've heard two different perspectives on the event.  The first is that Kidscreen East is a must-attend affair for any Chinese company looking to do business with the West.  Many of the larger Chinese studios, toy companies, and licensing agents will be there, and some are bringing sizeable delegations.  The other view is that the price tag, though modest by North American standards, is high for Chinese companies, particularly the smaller animation, gaming, and app studios.  My own view is that Kidscreen East is a stroke of genius by Jocelyn Christie and her intrepid team at Brunico.  Not only does the event give the Chinese direct access to some of the biggest Western media companies, it also takes away some of the fear of China that so many Western companies seem to have.  As one guy described it, "It's China for dummies."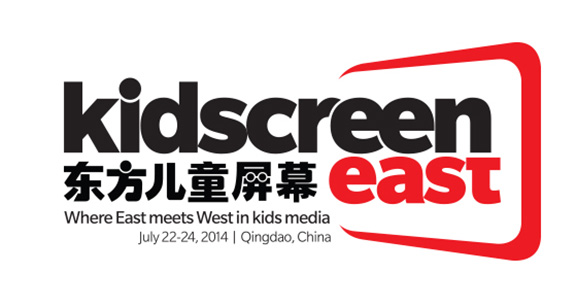 Sharon and I are now on a bumpy flight from Beijing to Guangzhou to meet with a toy and animation company.  The captain has just told the flight attendants to stop serving our drinks due to mad turbulence.  Both the flight before ours and the flight after ours were cancelled because of typhoons.  Apparently, we are now threading the needle between typhoons.  (And, as you know, typhoons are the natural enemy of airplanes, both the big ones and little ones.)  It occurs to me that if our plane does go down, I will at least have spent my last days on earth doing the things that I love most:  Creating cute preschool shows, pitching them around the world, and eating dumplings.