Today I am on a Delta flight from Nice to New York's JFK.  I've just spent ten long days in Europe.  I'm tired.  I'm homesick.  I need to do my laundry.  I began my trip in Cologne where I was doing some work with Super RTL, the German broadcaster, and then I made my way to Cannes for MIPTV.  If you've never been to Cologne, it's a lovely city that hugs the Rhine.  The tallest structure here is a cathedral called the Dom with twin spires that watch over you like two long-necked birds.  There's a bridge by the Dom that's covered with heavy locks engraved with the names of lovers.  Young couples fasten their locks to this bridge and then throw the keys into the Rhine as if their love were a bicycle that might be lost or, perhaps, stolen.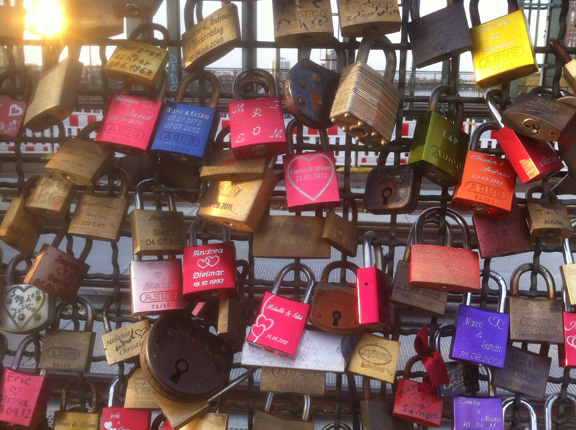 Though I've been to Germany many times, it has always been a complicated country for me.  My father, a German Jew, was forced to flee the town of Würzburg during World War II along with his immediate family members.  Many of our relatives could not get out and perished in the camps.  I shared a bit of my family's history with one of my colleagues at Super RTL when she asked me if I'd ever been to Germany before.  She just smiled and said, warmly, "Then, welcome home."  I was touched by this simple remark and the absence of any guilt or sadness.  And, much to my own surprise, I did feel very much at home in Cologne.
I came to MIPTV with Little Airplane's Head of Production, Sharon Gomes Thomas, to pitch our latest preschool project, Billy Green Builds!  We created the show with our friends and partners, SeaWorld Kids, and together we presented it to broadcasters from Asia to Europe to Latin America.  All in all, we met with about 35 buyers who spoke at least as many languages.  Pitching at MIP is particularly exhausting but it's always been important to me that Little Airplane present our own shows directly to partners and broadcasters alike.  No one can pitch a show quite like its creators.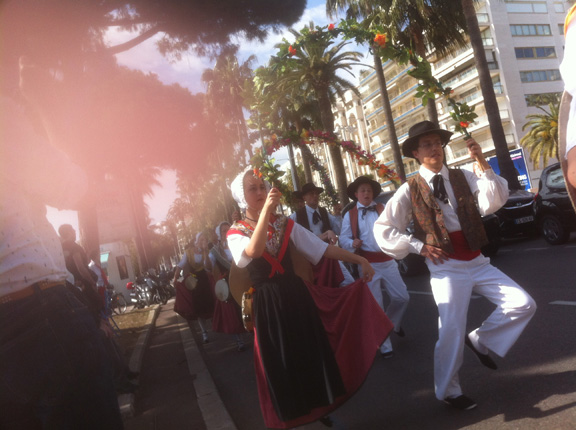 Every MIP that I've attended has had a unique personality.  There was the Co-Productions MIP.  There was the Transmedia MIP starring Jeff Gomez.  There was the Digital Platforms MIP.  But MIPTV 2014 had no personality.  There were no big announcements.  No global deals.  And, apparently, no new trends unless delivering a show in 4K could be considered a trend (yawn).  This was the Back-To-The-Grind MIP.  Or, maybe, the Who-Is-Still-Here MIP.  Or, perhaps, the We-All-Agree-Apps-Don't-Make-Money MIP.  In any case, you could always get a table.  Pretty much all the buyers were here (except, notably, the Canadians) and several broadcasters told us that we had the only new preschool show that they'd seen the entire market.  So, a quiet MIP meant we got quality time with all the folks we most wanted to see.
A few other things happened this week in Cannes that may not mean much to you but left a big impression on me:  I spilled coffee on my good white shirt just minutes before I had to pitch Billy Green Builds! to the whole Nickelodeon International team.  Thankfully, Sharon sprinted over to my hotel and brought back my last ironed shirt only seconds before I went in to pitch.  What's gonna work?  Teamwork.

I met up with an interesting Australian guy named Daley Pearson on my first night in Cannes.  Daley is one of the founders of Ludo Studio, an indie that makes The Strange Calls and Bondi Hipsters for the ABC.  I had a beer and Daley drank coffee and chewed gum.  Afterwards, Daley tried to go see Captain America but found it was only playing in French (shocking.)  I was impressed by Daley for a few reasons:  He runs a small creator-driven indie, he's funny, he's odd and he's himself.  In other words, he reminded me of me.  So, we bonded over beer, coffee and chewing gum.  A few days later Daley e-mailed me to say he'd just won an Emmy.  I had never heard of anyone winning an Emmy at MIPTV so I told Daley he was probably just jetlagged or maybe had gotten food poisoning.  But I was, apparently, wrong.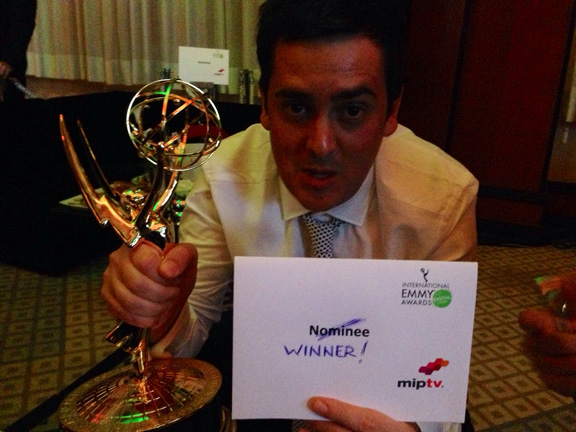 There was an earthquake in Cannes at 9:31pm on Tuesday night.  As a New Yorker, I am not well-versed in proper earthquake protocol so, in an effort to save myself, I closed my hotel windows, took a bubble bath and listened to Eminem's I'm Not Afraid.  Fortunately, it was just a small earthquake — more like a five-second promo — and it passed quickly without doing any damage.  The Earthquake of 2014 did, however, remind me that MIP is a cursed event which, in just the past few years, has been hit by everything from volcanic ash to airline strikes to the cast of Jersey Shore.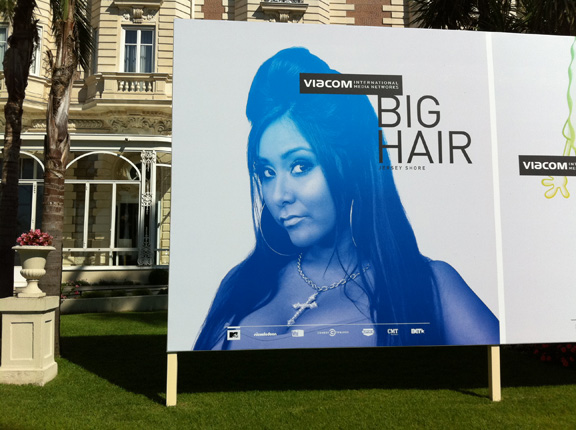 I miss my dog Buffy terribly.  She is back home in New York with her favorite dog-sitter, Katie, who is the absolute best dog photographer I have ever met.  In fact, the main reason I use Katie's very expensive dog-sitting service is because I get amazing free photographs of Buffy sent to me daily.  For those of you who don't know Buffy, she is very agile, so much so that she is known throughout our neighborhood as, "The Tennis Ball Ninja."  Below is Buffy, standing upright, as captured by the talented Katie Kurz.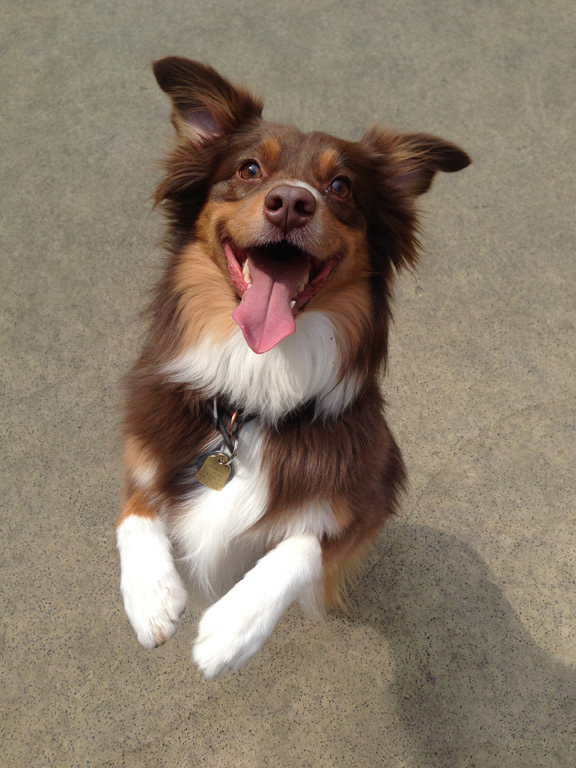 I am now somewhere over the Atlantic Ocean fantasizing about eating Chicken Vindaloo when I get home.  For some reason, Cannes does not have Indian food or Starbucks and I am certain there is good money to be made in both.  I'm not sure how many times I've been to MIP.  And I don't know how many shows I've pitched.  But I do know that every year I'm back on the Croisette doing the only thing I know how to do:  Hustling my preschool shows to the world.  It's a brutal business, to be sure.  I consider myself to be among the lucky ones, the survivors, but I don't have a limb left that's not been heavily bruised by my long years in kids' TV.  For better or worse, I've attached my heavy lock to this narrow bridge and I suspect I will remain here until someone finds me or my lost key at the bottom of the Rhine.