Why schlep all the way to Cannes in April to pitch to (or be pitched by) the same middle-aged bunch of boozers you just saw in February in New York City?  Why leave the comfort of your couch and a TV that speaks your native tongue to stay in an overpriced hotel and suffer the slings and arrows of French customs officials, waiters, and crooked cab drivers?  Here's why:  Because MIPTV is still one of only three markets on the planet that puts you within air-kissing distance of buyers and sellers from Singapore to Slovenia and from Ukraine to YouTube.  Though it may not be what it once was (who among us is?) MIPTV remains, in my view, an essential children's TV market.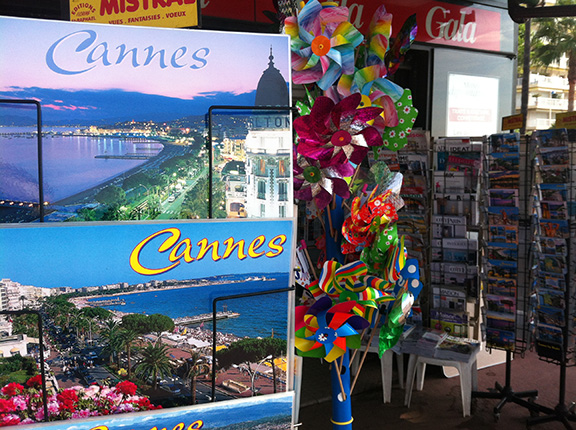 So, I'm going.  And so is Little Airplane's Head of Production, Sharon ("The Hammer") Thomas.  And we're not just going for the food.  We're going because I believe there are basically five-ish good business reasons to go:
1.  Longer Meetings – At MIPTV, you can spend more than half-an-hour with all the folks you want to meet, schmooze and drink rosé with.  Schedules are not quite as packed in April and you can have a civilized piece of boeuf without having to check your phone every five minutes to make sure you're not late for something.  I've always found the most informative part of any meeting is the small talk that happens after the meeting.  These epilogues are only possible when there's enough time just to shoot the sh*t.
2.  Less Competition – It's a lot easier for a new show to stand out at MIPTV than at other markets.  There are simply fewer properties that get launched here so the ones that do get more love.  Kids' buyers are shoppers and most shoppers prefer to look at a few appealing shows than to get bum rushed with new IP from every corner of the busy Palais.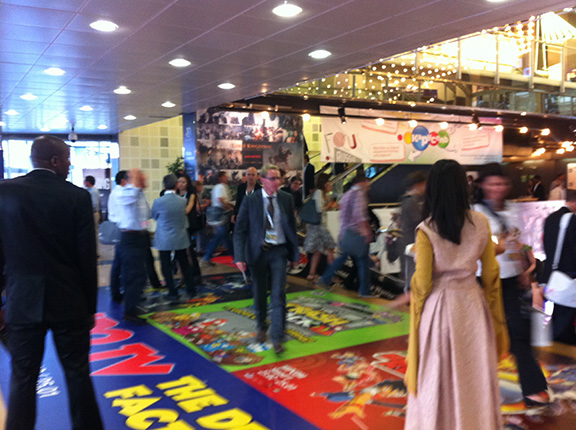 3.  Better Press – Because there are fewer properties, the press folks have less to write about and, therefore, they write more about the shows that do get launched at MIPTV.  This sort of coverage is, in my view, far more valuable and far less expensive than buying a full page ad in any of the trades.  The other upside of MIPTV press is that it's not only read by those who attend, but by the minions who don't.  So, MIPTV gives you more bang for your PR buck.
4.  The World – Little Airplane typically doesn't pitch American broadcasters at the markets so, for us, our focus at any market is the rest of the world.  Sharon and I find that, at least for now, MIPTV has more Asian and European representation than does Kidscreen in New York.  Since much of our business is with Asia and the EU, we find the two MIPs, along with Kidscreen, are must-attend markets for us.
5.  Latest Intel – Our industry is changing faster than you can download an app.  I try to stay current by reading everything I can but nothing beats being on the Croisette for a few days of eating, drinking and talking about what's going on in the international kids' TV business.  As you know, the real news often takes weeks to hit the trades.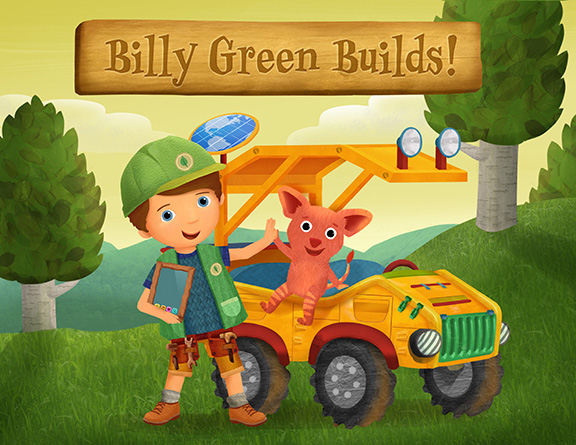 So, there you have it, my five-ish reasons for attending MIPTV.  I'm really looking forward to this market and not just because Sharon and I, along with our partners from SeaWorld Kids, will be launching our exciting new, eco-friendly preschool series there, Billy Green Builds!  I'm also looking forward to leaving this endless New York winter, walking on the beach, and catching up with friends from around the world who continue to fight the good fight.