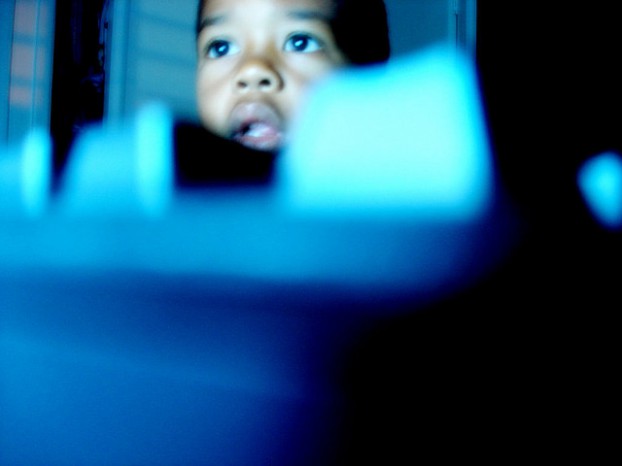 Dr. Carla Fisher is a game designer and digital strategist with fingerprints on more than 300 games for kids and families. She continues her musings outside this blog via a free weekly newsletter (sign up here) that curates articles, videos, and games that catch her eye. She can be reached at KidsGotGame@NoCrusts.com or @NoCrusts.
While most people know me as a children's game designer, I also frequently have to consider the bigger picture of a brand's entire interactive strategy, which means my days are increasingly filled with conversations about video streaming services. The market already has a significant number of players — Netflix and Amazon are already deep into their family streaming services as are the networks, including PBS KIDS, Sprout, and Nickelodeon. Viacom also recently announced a Pandora-like service called My Nick Jr. Then there's numerous start-ups, like Hopster*, Famigo, and Viddiverse, which has yet to launch but has impressive team credentials.
So with Kidscreen Summit fast approaching, it seems a good time to consider what is it going to take to win the battle of streaming services? What features will score subscribers and glue those eyeballs to the screen? I played 13 services** and here are my thoughts on features that make child- and family-friendly streaming services stand out.
Summary
Because this is one of my longest posts, I'll summarize the entire post first and then go into detail.
While reviewing the services, I was generally thinking about a family with kids age four, seven and 10. The parents want their children to be entertained with high-quality programming. Despite this, they are still likely to feel guilty about letting their children watch "television," whether it's via cable or a streaming service.
Meanwhile, kids have different motivations and behaviors in selecting television content depending on their age. When younger children watch television, they are really interested in using television as a way to connect with their "friends." (Developmentally, they still believe in magic and think the characters are real.) Older kids, however, begin to transition into family programming and prefer to make their own decisions about what and when they watch. They are increasingly socializing with their friends, and so television content becomes a way to connect with their friends.
So with my fictional family in mind, a great child-friendly video streaming service
Has a very clear value proposition of how the product fits into the family's life. Does it solve a problem for parents or add to a child's education?
Provides a walled-garden of content for the child to roam freely.
Offers personalization and child profiles (if the service serves a wide range of ages).
Provides basic parental control tools.
Onboards (or signs-up) users in a elegant and simple experience.
Sports a kid-friendly interface (including character-driven navigation, child-relevant categories, limited words, large hotspots, and limited customization).
Features well-designed games (but only if the company has the capacity to produce at a competitive level).
Hosts trusted, desired, and high-quality programming (though exactly how much content is up for debate).
Has the potential and capacity to grow with the child over time.
Offers content to watch on the go, without an Internet connection.
Carefully collects user data and systematically leverages it to improve the product.
And now, those points are discussed in detail.
Unbelievably Clear and Compelling Value Proposition
Whether you call it a value proposition, elevator pitch, or some other trendy term, you have to be able to clearly express why your service is important to the user. How does it fit into your customer's life?
One exercise is to try answering the question, is your service a vitamin or a pain reliever? Does your product ease a particular problem people encounter (the pain pill) or does it enhance the person's overall well being (a vitamin)? If you think about the average family, what are the pain points they encounter or enhancements that they want?
For example, parents want their children to be entertained (possibly quieted) when they are waiting in line or other places where kids can become unruly. They also want their children to be educated, especially when they're preschoolers and early elementary age. Finally, they want their kids to view good content in a trusted space.
Children want to see the shows and characters they enjoy most. They also want to play games and interact with the content. They also form affinity groups around the content they view and talk about it offline or in other online forums.
Use that to guide the formation of your value proposition. Will it win your customers over? Will it resonate with them and make them say, "Yes! I need that!"
These are examples from a few app-based services.
Hopster: "Hopster is the brand new TV app that you can feel good about giving to your kids. It's packed with all their favourite TV shows and stimulating learning games, all in a safe, ad-free world."
FirstVideo: "Have you ever played a YouTube video for your kid only to end up with a list of "recommended" videos which aren't really appropriate? This happens all the time with me and my daughter, so we created FirstVideo."
Kidobi: "Kidobi is your child's personal learning channel. Designed for kids age 2 to 6, Kidobi's iPad app gives your preschooler video playlists tailor-made just for them!"
Learning Videos by Storybots: "Searching for kid-friendly screen time that doesn't leave you feeling guilty? Learning Videos by StoryBots lets your kids learn a ton while having fun with videos you'll feel good about giving them."
Marketing copy is a customer-friendly version of the value proposition, so I also look at advertising materials to see how these statements take shape. Amazon's Kindle marketing for parents is pictured below.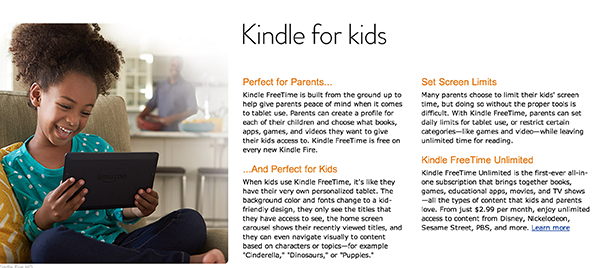 Value propositions for parents around Amazon's Kindle
Netflix hosts a small area of content for families that is available for free. It's a marketing site aimed at converting parents into subscribers. What I find interesting is the categories of content, particularly "Are We There Yet? Great Titles to Take on Vacation" or "Get Ready for Preschool." They're value propositions cleverly disguised as categories of movies.
Forbes has a recent article on crafting value propositions that I really liked.
Walled Garden Experience
Creating an area that is just for kids that is only populated with kid-friendly content is referred to as building a walled garden. The purpose is to restrict access to specific content, so kids can't navigate to inappropriate material.
Some services are automatically a walled-garden because that is the nature of the brand, such as PBS KIDS or Hopster, which certainly helps parents feel more secure. But they then have a challenge with churn – kids will age out of their service frequently, requiring the company to constantly acquire new users. (Not to mention the parents who have to find a new service for their family.)
Netflix created a walled garden in the Netflix for Kids area, however all content for kids under 12 is in the same area. Some parents might take issue with this as it means a preschooler has easy access to programming for older children. In my own account, Adventure Time shows up very near to Curious George. In services that reach a broad age range, additional divisions may be necessary.

Amazon has a walled garden service if you're a Kindle Fire user and use FreeTime. I originally was going to complain that if you simply watch want to watch their Kids & Family content via the Amazon interface, it's unrestricted. (If you think back to the early Web days, we used to test sites by how many clicks it would take to get to inappropriate content. From the current theAmazon Video Kids & Family Web page, I could turn on an R-rated video in 2 clicks.)
But after thinking about it a bit more, I appreciate Amazon's decision to focus on a tool like FreeTime — focusing on tools that make their devices stand out is critical. I'd still like to see a Web interface that's kid friendly, but the Kindle experience should be priority number 1, whether making games, videos, or other content. If a parent is a Kindle user, spending a few dollars more a month for unlimited books, videos, and apps is enticing.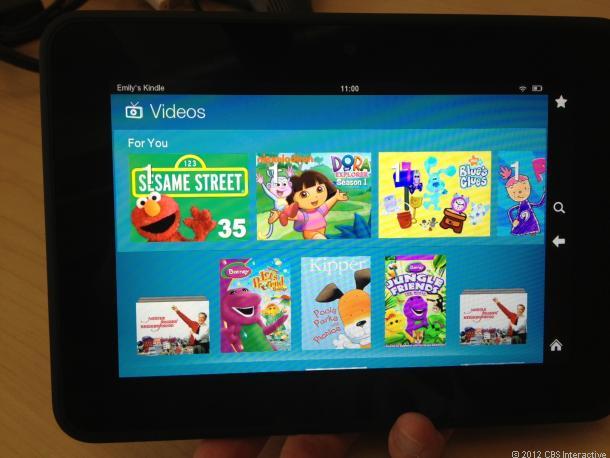 FirstVideo provides a tool to turn YouTube into a walled garden by allowing the parent to select videos to play and removing all the ads and cross-links. (It also links into Netflix.) With all the content available on YouTube these days, it's a smart play. It also is a key differentiator from a lot of the other services. It's a filtering tool, not necessarily a streaming tool in the sense of all the other services.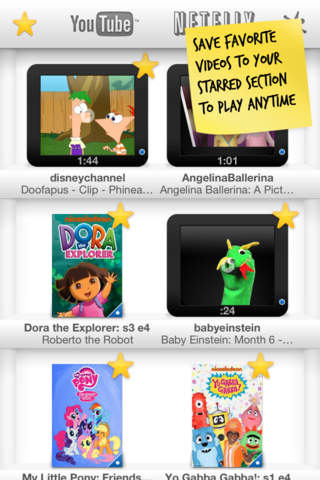 Clearly there are a lot of paths that can be taken in creating the walled garden for kids. Which one is right for your product goes back to the value proposition. Are you solving the problem of kids wandering around YouTube, curating the best preschool shows in a safe environment, or giving fans another way to consume your content?
Provide child profiles if your service has personalization or a broad age range
Building a secure, walled-garden for kids also brings up the question of child profiles – are they needed? It really depends on the age range of your target audience and whether you are offering a personalization or progress reporting service that requires individualized tracking. Netflix is a wide range of content. A child profile is pretty much required in order to allow kids to stay on their content. PBS KIDS is focused on preschool, so a profile isn't needed. If they added a personalized recommendation service based on what the child is watching, then they'd arguably need a profile service; a two-year old has different viewing needs than a five-year-old.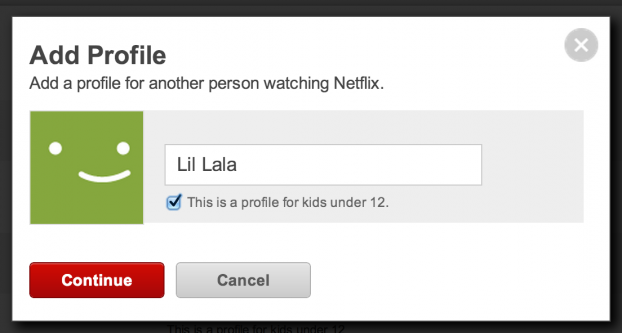 Setting up a Netflix Child Profile is probably the easiest experience I've seen.
Of course, this all assumes people actually use the profiles. Whether people use your beautiful tools can be a real challenge, which brings me to parent tools.
Provide basic parental control tools
A lot of services and games offer tools for parent monitoring, not just streaming services. Some offer tracking of child's progress on games (including right and wrong answers and time on task). Others allow parents to create playlists of approved content. Other tools include content filters or tools to restrict the amount of time a child spends streaming videos.
When asked if parents want tools to manage their child's experience, parents will overwhelmingly say yes. (Let's face it, it's kind of irresponsible to say that you don't want monitoring tools.) But the rub is that they don't really use them. Sometimes the tool is simply, hidden in an obscure place, too complicated, and/or over-designed, but most of the time, the parent isn't quite motivated enough to use it or the tool missed the mark in solving a parent's problem.
That said, if you're creating a service and you said that you weren't creating parent tools to control the child's experience, you might look a bit odd and irresponsible, too. Some tools or options for parents to control the experience are great for improving the brand's trustworthiness, but be smart about which ones you pick. Make sure they best serve your audience.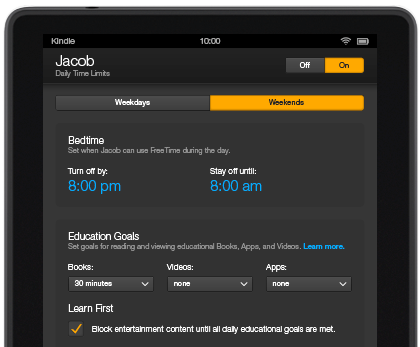 The Kindle FreeTime Daily Goals and Time Limits Tool
In my mind, one of the best tools a streaming service could offer is video content that is organized into a trajectory or hierarchy that is tied to educational goals. The SesameStreet.org site has a wide range of playlists on more topics than you can possibly imagine. (You can do that when you have a massive archive of content!)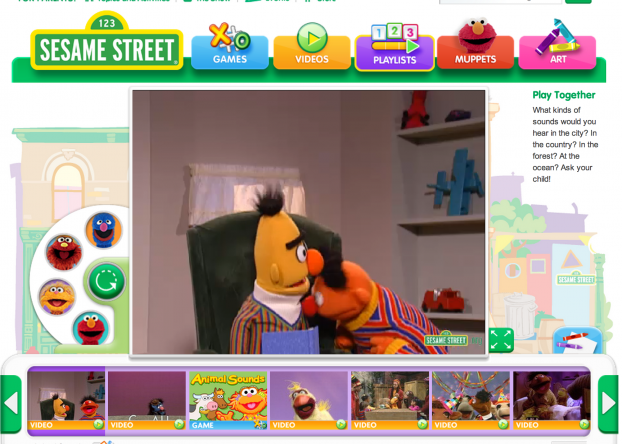 You might have seen the Atlantic article on Netflix and their massive number of tags for movies (at 76,000+ tags). What if that tagging prowess was applied to children's television? What if content was tagged by genres and educational goals? Uppercase letters? Lowercase letters? Phonemes? Math? Common Core Standards? When paired with user progress tracking and machine learning, it could be one of the most disruptive ways of organizing children's education we've seen. (Seriously nerdy bonus: Check out this heady presentation on "How to make your own Netflix" from Cathy O'Neil.)
Super simple onboarding
Onboarding is interface-design-speak for how you sign-up users to your service. A complicated onboarding process is a death sentence. The helpful Web site User Onboarding is systematically breaking down how a wide variety of sites sign-up users. The teardowns are largely focused on service sites, like Tumblr and Trello, but they have done a teardown of Netflix, which is beautifully designed to onboard subscribers. We can all learn a lot from this site.
While companies like Amazon and Netflix are on nearly every device you could imagine, far more kid-focused services are app-based, which can complicate onboarding. The user first has to find the app in the depths of the app store. (By now you should know that I regularly detail how crowded the app marketplaces are – the latest metrics from 148Apps.biz indicate there's nearly 108,500 apps in the Education category of the Apple App Store alone…).
With all that competition, your onboarding process has to be dead simple, uncluttered, and focused on helping the user sign up, especially if your product relies on subscriptions or in-app purchase. The elegance and simplicity of this experience will largely determine the success of your ability to convert users to paid subscribers or to even adopt your tools into their busy lives.
Kid-friendly interface
Anyone familiar with my blog posts and conference talks knows that I champion understanding the developmental needs and preferences of children as it always varies from adults. They are not just little adults, but have unique cognitive and physical needs. When designing for kids, a one-size-fits-all interface will usually lead to confusion, frustration, and negative feelings toward the interface.
Briefly, what does it mean to be kid-friendly in the interface?
Kids should be able to navigate the service on their own, even preschoolers. They may need help, but they are motivated by repetition and mastery and will inevitably want to do it on their own. The user interface should be designed with kids in mind, meaning large hotspots and minimal words (if for the learning-to-read crowd). It also means clearly organizing the site with minimal choices and limited hierarchical menus. For example, while as adults we're generally familiar with how to navigate Amazon's site, it's organized for adults, who think logically and hierarchically. Kids will get lost or overwhelmed by the choices.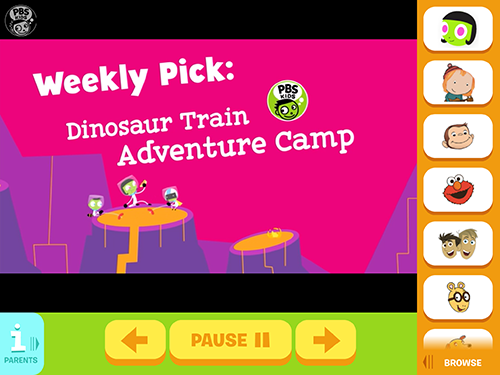 Allow kids to navigate by character. Providing a character bar for navigation is one of the oldest children's user interface conventions around. It's simply the best way to provide a highly visual way for children who are learning to read to select their programming.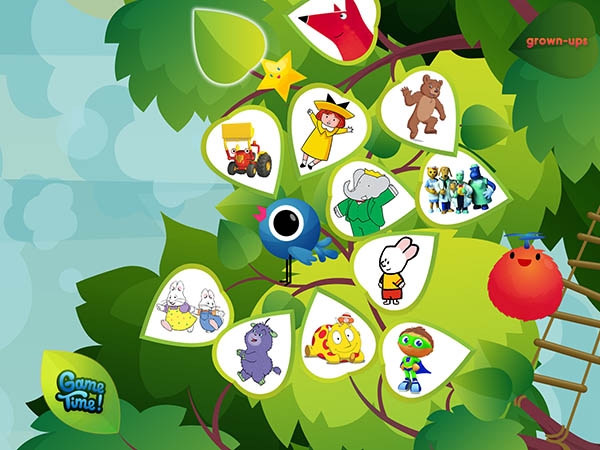 If you are aggregating content by categories or making recommendations, make categories that are relevant to kids (or their parents, if that's a decision you make). Traditionally adult categories based on genres, like Comedy, Action Adventure, or Drama, are generally meaningless to children. Dinosaurs, Snow Day, or Trains are far more likely to resonate with them, especially if you label the category with an image (to help those who can't read!).
Allow the child to customize the interface. Kids are highly motivated by a sense of ownership and will spend an amazing amount of time playing with online decorating tools. (Think back to how much kids loved their Club Penguin igloos…) It might be as simple as allowing the child to pick interface colors or characters. Or you might allow the child to create their own personalized avatar and host. Customization, however, is a double-edged sword. Too much customization and you may take away from the time children spend actually viewing content. If that's a metric that matters most to you, then you have to find the balance between just enough customization and a distracting amount of customization.
Age-appropriate interface: If the service spans multiple developmental age groups, the interface and viewing recommendations also have to evolve with the child. While a preschooler is very character driven and requires super simple interface design, older kids want more control and are more likely to use search tools. A one-size-fits-all interface will not work when reaching kids.
Offer games if you can produce high quality interactive content
Games are a powerful draw for kids. Services looking to be a complete experience for kids should put considerable thought into creating game content. Those who own original content, such as PBS KIDS or Nickelodeon, generally make games to expand the marketing power and reach of the brand. But even those relying on other properties, like Hopster or Playrific, can still make games with their own characters and content.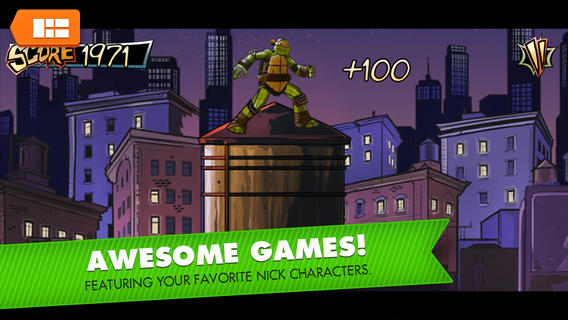 That said, if you have limited resources, streaming services should not spread their resources too thin. (Go back to your key metrics, which I recently discussed in the app apocalypse post, and focus on what matters. Will games lead to positive change in the metrics?) Games have to be produced at the same quality as the other sites. Kids have high standards these days! Bad games just reflect poorly on the service in general.
I'd also put interactive television and second-screen content into this category. Interactive television services, such as PlaySquare, Kidaptive, or StoryBots, have the potential to expand the time families spend with your product, but they are also really expensive to produce and relatively unproven in the market. The quality bar for producing that kind of content is also very high, making it a difficult market to enter.
High-quality, trusted, and desired programming
It's a no-brainer that you have to have the best content your service can afford. But does a service have to have ALL of the popular preschool shows? No. And it's unreasonable to expect that a single service will be able to truly have something for everyone. But it has to have enough to satisfy their audience and maintain (or increase) their audience.
The strategies vary on how to address programming. Hopster has a small catalog of popular shows. PBS KIDS streams their shows. Amazon and Netflix both have big catalogs and are producing original content to help expand.
For the most part, these services emphasize what content they have. But you also have to think about the people who don't find what they're looking for. Can you convert them to another program?
Netflix doesn't have Viacom shows anymore, which no doubt upset a lot of parents of preschoolers who depended on it to stream the same episode over and over and over. (Managing expectations of fans when rights expire is another point to consider.) Today, if you search Yo Gabba Gabba on Netflix, they smartly redirect you to what other people view after searching for the show. They're trying to convert those viewers to another show.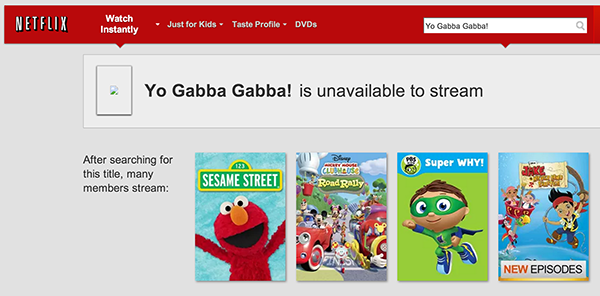 Another interesting product is Pikotoons, which is a DHX product. Pikotoons is basically a streaming service for the DHX library of content, including Yo Gabba Gabba. Companies who have a large catalog and want to provide access (or test which IP are in demand) might create a simple video player service and then grow from there.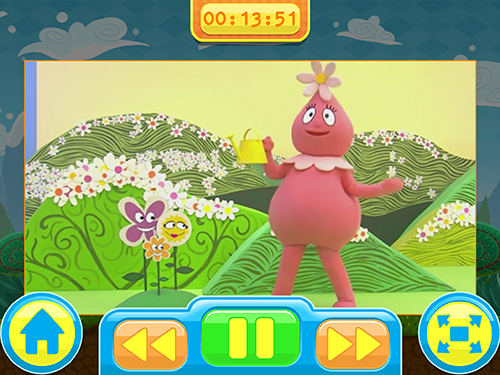 Content to watch on the go, without a wireless connection.
If you think about the pain points for parents, the moments when they are likely to turn to media to soothe or distract a child, they largely happen on the go — when parents are waiting in lines, at a restaurant, in a car, on a plane. They are also less likely to have an Internet connection at these times or to have the cellular bandwidth to stream videos.
One of Amazon's smartest moves was making some of their content available for offline viewing. While you still have to plan ahead to download the content and the ability to stream the content will expire after a period of time (ranging between 2 to 30 days), it provides an incredibly useful service to parents.
Collect data and use it to improve the product
Collecting data is not a simple task in this day and age of COPPA regulations, which is a U.S. law governing what and how data can be collected from children. But user data is critical to understanding how your audience uses the product as well as how to improve the product.
For example, we all know that preschoolers watch the same thing over and over again. But where do they go after they finally tire of that episode? Do they go to another episode of the same show or to a related show? With user data, you can understand what's happening and improve the product accordingly.
Many tech companies use the data to define product improvement opportunities and structure A/B tests. In A/B testing, two (or more) product options are built and tested against each other. The winner is implemented or iterated on to continue improving the experience. Smashing Magazine has a great article on A/B testing.
What data you collect, however, goes back to understanding what metrics matter most to you and your brand. This requires laser-focus and discipline to trust and interpret the data accordingly. Think of it as using the data to identify opportunities and then using the design tests to confirm your suspicions.
Summary Redux
So to bring it all back to the title of this post, what is the perfect children's video streaming service? None… yet… at least if you judge by my list of features. (And there are certainly other features that we could debate, like how you communicate team credentials or whether the service should be available on every device or focus on a single device like Kindle or iPad.)
At the same time, several services are clearly leading the pack and certainly have the potential (and abundant resources) to achieve an ideal family-streaming service (*cough Netflix cough Amazon cough cough*). I'm also really curious to see how Hopster evolves and scales. It could be the next Cinderella story.
Thanks for hanging for this epic post. See you around Kidscreen and iKids, where I'll be presenting on opportunities and challenges in the digital market.
Dr. Carla Engelbrecht Fisher is an internationally recognized expert on creating interactive products for children, particularly educational games. She shares industry resources via the No Crusts Interactive newsletter and curates games, articles, and videos for parents via A Gamer's Guide to Parenting newsletter. For more information, visit No Crusts Interactive, email KidsGotGame@NoCrusts.com, or follow @NoCrusts on Twitter.
* Hopster is UK only, which would normally be a problem since I'm based in the US. Not one to be deterred, I was able to play with the service. I used a VPN (virtual private network) to access a server in the UK, which allowed me to stream the content. I also had to change my iTunes Store location to the in order to download the app.
** I spent time exploring 13 services: Amazon (including Kindle FreeTime), Netflix for Kids, Hopster (iPad), Playrific (iOS),Famigo (iOS), PBS KIDS Video (iOS), Nick by Nickelodeon (iOS), Pikotoons, Kidobi, Sprout Games & Videos (iOS), FirstVideo (iOS), PlayKidsTV (iOS), Learning Videos by Storybots (iOS).
Image of child courtesy of AlohaMomma