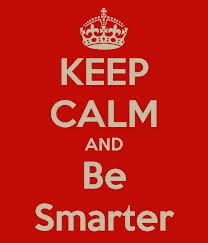 It's time to get back in shape. After two weeks of doing not much more than tracking Santa on my computer, I feel like a slug. But no New Year's resolutions at the gym for me. My goal is to pump my brain and lighten my spirit while having fun. Here are my five resolutions for 2014. One week in, and they're still intact.
1. Play smarter.
With all the research on the benefits of gaming, I'm resolving to play myself into a genius for 2014. First stop: Lumosity, a company–to-watch that specializes in brain training, Lumosity lets you choose the areas you want to improve (memory, attention, speed, flexibility, problem solving), then creates a personalized training program. Their website has lots of scientific data that made me a believer in possibilities. I did some quick fit tests to calibrate my starting point and found my speed was 95%, but my memory and attention could use some oomph. Just 3 to 5 days a week of play promised to improve all my scores. I'm in!  Day 1: How dumb do they think I am? Before I can play, I have to pay $14.95 a month. I could be reading two Kindle books for that amount. Do I still want it? I wait a day. Day 2′s subhead is: You're improving, here's how. Don't they realize I still haven't opened Day 1?  But I'm still intrigued. I mentioned this to my daughter, who's always (at least) a tech-step ahead of me and she told me about the FREE Lumosity iPhone app. Brilliant! Several games in and I know I'm building brain cells. However, there are some options for in app purchases, so I don't really know what I don't know.
For a less complicated commitment that's equally fun, Think Fun offers both online and offline play. The brainiac company that introduced Rush Hour in 1996 now has iPhone, Android, and iPad games in addition to non-virtual games, for toddlers to boomers. My particular fave? Chocolate Fix. Their Big Leap Challenge encourages players over age 18 to create their own critical thinking game. The deadline for submitting is January 17. The ThinkFun website also documents the power of play with expert research.
For some mind-expanding, yet addictive quick games besides Candy Crush, I'm playing Dots, Tile, One Touch Drawing and Compulsive.
Finally, self-serving as this sounds, the easiest way to get smarter is to attend Sandbox Summit@MIT in March. Every time I set foot on the MIT campus, I feel like my IQ shoots up two points.  The entire 2-day conference focuses on the intersection of play and technology, but several presentations and workshops will specifically target the edgier effects of gaming. Science writer Annie Murphy Paul, who pens the Brilliant Blog explores how the latest findings of cognitive science and psychology can help us think and act more intelligently. Award-winning teacher John Hunter will demo how playing The World Peace Game, a hands-on political simulation, teaches kids that their actions can literally and virtually change the world, and Starlight Runner Entertainment CEO Jeff Gomez will discuss how his latest work in audience and population activation can educate the disenfranchised, energize curricula, and transform learning in ways that resonate with 21st century kids.
2. Read more.
So if I take the $14.95 per month that I save by not buying into Lumosity, I can download an average of two e-books a month. New research conducted at Emory University found that reading a good book may cause heightened connectivity in the brain, and neurological changes that last in a similar way to muscle memory. In fact, the measurable changes in the brain can linger for at least five days after reading. Sounds win-win to me. And all the more reason to drop everything and read.
3. Talk less, text more. While this may sound counter-intuitive to making connections, and even a little creepy Spike Jonze-ish, I realize more and more how important it is to embrace social media. Texting, tweeting, LinkedIn, Pinterest, yes, even Facebook are here to stay. The sooner I start playing with the big boys, the more effective I'll be.
4. Think green. This is a no-brainer. Less paper is better for all. See the e-book option above.
5. Be adaptable. Gaming/games. Ebooks/novels. Talking/texting. Sun/shade. The good life calls for flexibility and balance. Not many people like change. But facing reality and being adaptable to it is probably the smartest, and hardest resolution of all. (Unless you're determined to hit the gym.)
Happy 2014.
Send your resolutions to wendy@sandboxsummit.org