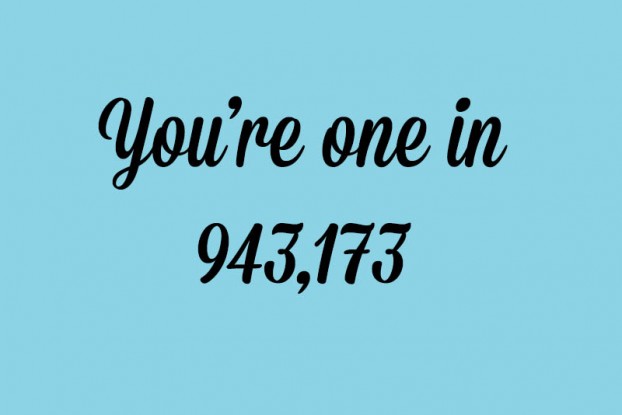 Dr. Carla Fisher is a game designer and digital strategist with fingerprints on more than 300 games for kids and families. She continues her musings outside this blog via a free weekly newsletter (sign up here) that curates articles, videos, and games that catch her eye. She can be reached at KidsGotGame@NoCrusts.com or @NoCrusts.
Be warned, I geeked out this week. I dove deep into the Apple App store and lived to tell the tale.
First, here's the general state of apps in the Apple App store, including for iPhone, iPad, and iPod touch.
943,000+ active apps across all categories
More than 175,000 games
More than 102,000 education apps, which is 2,000 more than last week.
○     These are not exclusive categories. In other words, an app can be cross-listed in games and education.
932 apps are submitted to Apple for review every day.
This is all according to 148apps.biz, which maintains some handy app metrics. Quite useful for a quick snapshot of how busy the Apple ecosystem is. The above were last updated on November 4, 2013.
Since the release of my game Stride & Prejudice, I decided to take a look at what else released this week. It'll give you a sense, too, of one way in which I do competitive analysis.
My Quasi-Scientific Method
I subscribe to an rss feed of all apps releasing in the Apple App Store that I review in Feedly. (An rss feed allows for syndication of web content. Sites like Feedly display the information. Feedly allows me to review lots of rss feeds at once.)
Then I counted the apps released over seven days (10/31 through 11/6).
Then I read the list and will now tell you my thoughts.
Caveats
I'm listing titles and links so you can see more information. I have not purchased or played most of these. I'm purely making trend observations based on the information freely available. Approximately 100 games were in other languages, so I'm not really commenting on those either.
Altogether, I looked at 960 apps, released between 10/31 and 11/6. (This is different than submitted apps, which 148apps.biz tracks at 900+ submisisons a day.) It's also a mix of updates and new apps, so it doesn't mean that the total app count jumped by nearly 1,000.
Thoughts/Findings/Musings
I need a sense of humor to do this.
I've been casually following the rss feed for months. It's useful for getting a sense of the market and occasionally finding new gems. You see how bad many of the titles are and you see how many people are releasing noise into the system.
To that point, it's pretty jarring to see how many apps are targeted for toddlers and are focused on ABCs. Just a few of the many released this week include Alphabet Car, ALPHA BETA KIDS, A To Z Monsters :Alphabet Learning For Kindergarten HD (Typo is theirs.), ABC da Gabi, abc! Numbers with Mom's Voice – Beach Edition. It gives you a much better sense of how competitive this space is. Even when the products are subpar, they are crowding the path to success.
Oops, check what that name might imply…
BrisWeather (It's not about the weather forecast for Jewish ceremonies but rather the weather in Brisbane, Australia.)
bong (Appears to be a fitness band in China.)
Puerto Rico, here I come?
Because, why not?!
In theory these sound great. But in reality, probably not.
Copycats, clones, and coattail riders are everywhere
It's particularly noticeable in the titles of apps. I know many of us have joked about titling an app Monkey Toca Moose (a mash-up of three of the most successful app properties, Monkey Preschool Lunchbox, Toca Boca, and Duck Duck Moose), but it's an entirely different experience to see people actively engaging this kind of name-dropping strategy.
Most terms are related to Candy Crush Saga, Minecraft, Angry Birds, Doodle Jump, and other popular games. Often more than one appears in the title.
And then there's the multiple clones of the popular game Flow, like Flow Trix or Aha Link Color.
Please stop putting all your search terms in the title.
I highly recommend reading these out loud.
What gets my attention when I judge based on icon design?
When you're scrolling through thousands of apps, it's interesting to note what icons catch your attention. These caught mine. But on further inspection of the app description and marketing materials, I only downloaded one.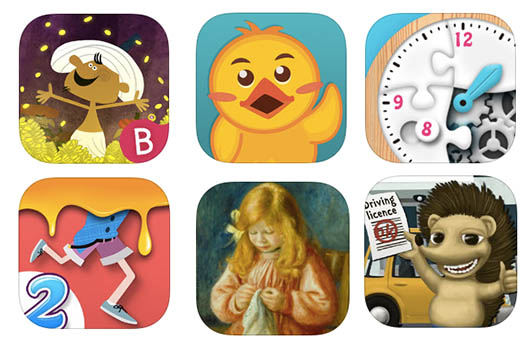 Trends I never saw coming and wish would go away already
If you haven't seen this particular trend, check out the top free lists, which have a lot of dental games, which has now spread to eye, nose, and other body part doctor games. It's enough now, really. K thx bai.
Trends I never saw coming but am totally happy to have in my life
One of the reasons I'm running the rss feed is to beta test a new discovery service for parents. Because of that, I've now fallen in love with big vehicle simulators (especially Bus Derby). All of these launched this week, so it may be too late to cash in on this craze.
Yes, my friends. At least six big-vehicle simulations launched in one week.
It's kind of exhausting and depressing to go through the list like this.
There is so, so, so much noise in the system. This 960 released during a single week are a tiny fraction of the apps that are flowing into the Apple App Store, never mind into Amazon, Google Play, and other marketplaces. Even though there's a lot of junk, there's also a lot of good stuff.
Building a successful business in this climate takes not just good design, but also great marketing, a realistic business model, patience, and luck. I know I've been beating this drum for awhile throughout this blog, but it's important that everyone understand the market before wading in. Analyzing the rss feed is one of the strategies toward a better product and wiser strategy.
You can always reach us at kidsGotGame@noCrusts.com, or you can check out my beta service for parents, where I curate great apps, articles, and other materials for parents by subscribing for the free emails.
And, of course, you can show your love for Stride & Prejudice and Williamspurrrrg: A Game of Cat and Mustache.