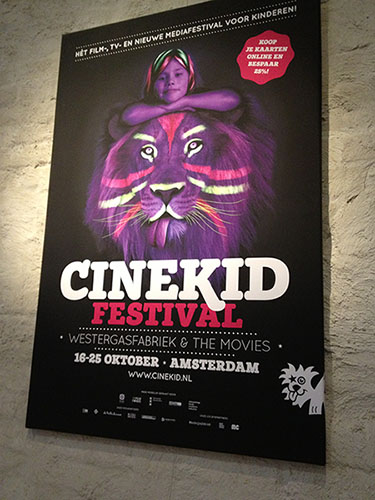 Dr. Carla Fisher is a game designer and digital strategist with fingerprints on more than 300 games for kids and families. She continues her musings outside this blog via a free weekly newsletter (sign up here) that curates articles, videos, and games that catch her eye. She can be reached at KidsGotGame@NoCrusts.com or @NoCrusts.
The Cinekid Festival is a children's film and television festival in the Netherlands that hosts about 50,000 guests each year. It also has a conference for professionals to continue to hone their craft and the extraordinary MediaLab, where interactive exhibits from green screens to the latest sensor technologies are available for kids to play. They're so serious about kids playing that adults are pretty much not allowed to try out the games!
I was there last year and just returned from the 2013 extravaganza. The Festival is a lot to take in, but here's the things I can't stop talking about.
Add spraying water to your art and the kids will come in droves.
I could not stop smiling when I saw the Scubabianchi, or scuba car. Warren Buckleitner put together a great video, complete with an interview with the artist Tristan Kruithoff, so you can check out the car fully. And yes, there are gold fish in the car. No the driver is not real. Yes, it sprays water. And yes, it plays the music from Jaws.
A lot of smart people are talking about guidelines for creating great interactive content for kids.
I was part of several conversations at Cinekid (and they'll be releasing information before too long, too). In the meanwhile, POSCON released Checklist & Concrete Criteria for Positive Content. This list of 104 games for 7-12 year olds is in Dutch, but you can still take away a lot of knowledge by simply going through the list of apps.  Plus, Google Translate helps a lot, too!
I want to paint a wall of my house greenscreen-green.
The MediaLab is always full of great ideas, but one of the return stars is an exhibit where kids do stunts in front of a greenscreen and then see their work come together in a fully rendered movie, The Adventures of Cinekid – The Changing Chase. The technology is fully accessible, thanks to iPhones and inexpensive software. The family that greenscreens together, stays together, right?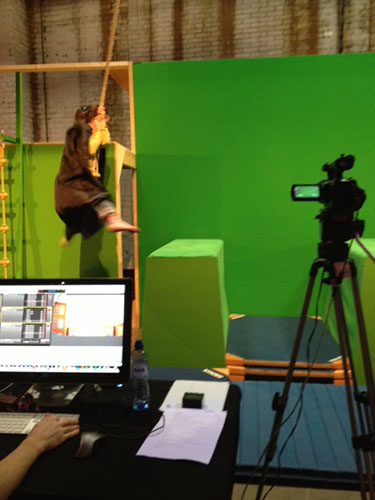 Clogs can be super cool.
The photo says it all.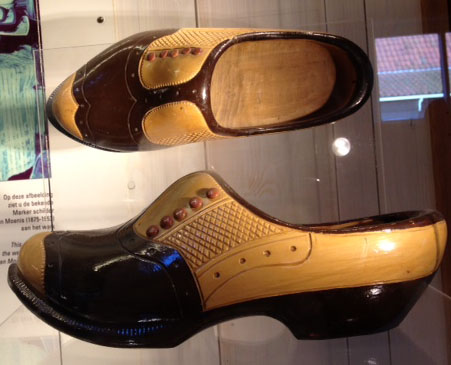 We need multiple voices to help curate content for parents.
With 90,000-plus education apps in the Apple App Store alone, parents struggle to find great content. A lot of people are working on helping parents find great stuff. Cinekid launched their own AppLab discovery app, which is a great window into what they deem quality content.
Let kids be the heroes.
When Jan-Willem Huisman of Ijsfontein Interactive made this statement, we were in a small group session discussing guidelines for making great apps for kids. But it frankly sums up the entire Cinekid experience. In an era of teaching to the test, events like Cinekid remind me how important it is to nurture the innovative and creative side of kids. The best way to nurture them is to empower them to take control of their experiences. Every experience is carefully crafted to be about the child, even when it's a session for media professionals. We could all learn a few things about how to put on a fabulous show and inspire greatness from them. If you ever have the opportunity to go, don't hesitate!
As always, feel free to drop us a note at kidsGotGame@NoCrusts.com. Or sign up for our No Crusts newsletter or follow us @NoCrusts!