Being an indie at MIP is like being a sailboat in the Suez Canal.  You're surrounded by oil tankers and cargo ships who wave hello to you one day and then bash you into the seawall the next.  The bigger the ships are, the more they tend to reek of self-confidence and/or booze.  The sailboats, on the other hand, tend to stay sober and alert, knowing that their crossing depends more on agility than on size.  Every kids' company is trying to navigate the same rough waters between now and whatever the f*ck comes next and we're all very aware that the currents these days can sink any indie or, for that matter, any broadcaster.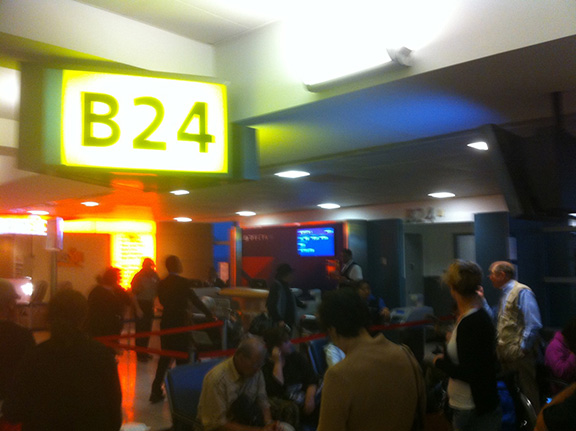 I'm at JFK Airport in New York with my trusted Head of Production, Sharon Gomes Thomas, getting ready to board our Delta red eye flight to Nice.  When we're at the office, Sharon reads contracts, makes sure our productions stay on track and oversees our distribution.  When we travel, she is more like my nanny.  She makes sure I've eaten.  She finds my belt after we go through security.  She gives me Euros and says, "Josh, these are Euros.  You may use them to buy things in France.  Do not buy too many pastries."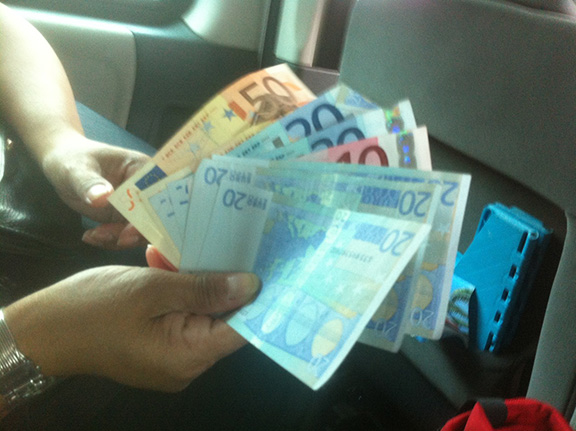 While boarding our flight, I run into Sean Gorman from American Greetings who says, "You're the first familiar face I've seen.  There used to be so many of us on this flight."  And he's right.  With each passing year, the number of U.S. indies who travel to MIPCOM seems to dwindle.  The few of us who are still making and selling shows have had to become very resourceful and build new alliances with the digital platforms as well as with new and unexpected partners both domestically and overseas.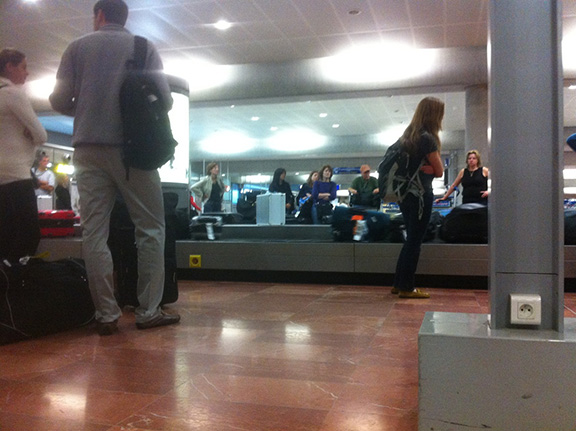 We land in Nice.  It's about 4:00am New York time and everyone looks like hell as we wait for our bags to come around the carousel.  There is an unspoken understanding on these MIPCOM flights that small talk is fine when you're boarding but no one really wants to make nice in Nice.  Sharon and I find our bags and roll them silently to our waiting car for the hour-long ride to the hotel in Cannes.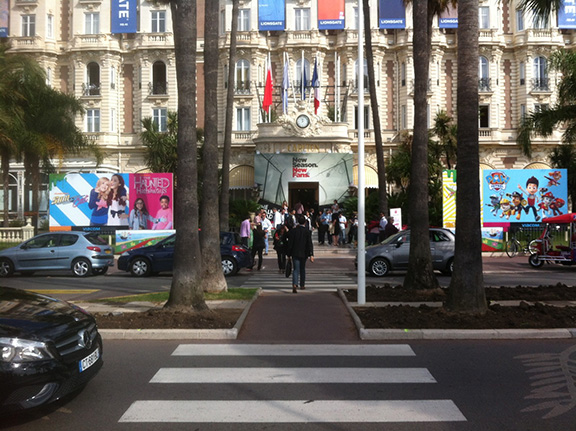 This year, MIP Junior is being hosted at the historic Charlton Hotel along the Croissette.  The lobby is far too small to handle the herd of kids' TV execs looking for their meetings but the Networking Lounge has big windows and faces the sea and the coffee and croissants are free.
The attendance at MIP Junior feels lighter this year.  Many of the usual suspects are here but there is also a new type of buyer who is younger and completely unintimidated by the old guard linear broadcasters.  These new players in Cannes are from the various digital platforms.  They act like they are about to take over the world because, well, they are.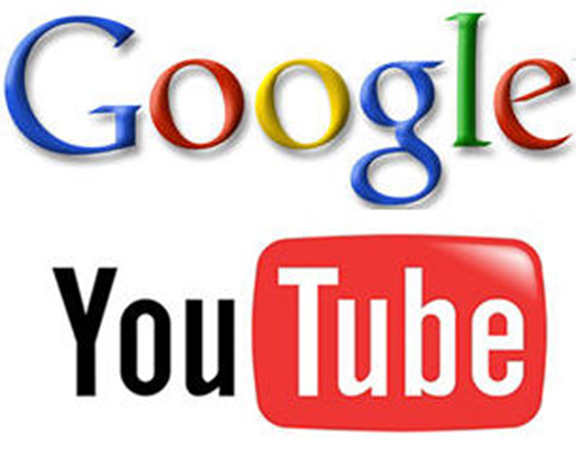 Their presence here has effectively demoted the world's broadcasters from their godlike status of past decades.   Case in point, I had a drink with a European indie today who told me that he recently refused to make a pilot for one of the global channels.  I asked him why and he said, "Why should we wait a year to see if they will pick up our show when I can get it financed now and be in production next year?"  His attitude reflected a general feeling of frustration with broadcasters who often keep shows in development for ages and then, if they do pick up a show, pay small license fees and give indies their leftover slots.
Indies now have other options which means the broadcaster chokehold on content is finally loosening.  This is a very positive shift for the industry as it means more money flowing into more productions and more shows for the kids to choose from.  No longer will families be restricted to a handful of channels offering only what their programmers are pushing.  A revolution of new options has begun and, as far as I can tell, this one will not be televised either.