In 2009, I had the good fortune to visit a young animation studio in Seoul called FunnyFlux that was pitching a beautiful new series called Tic Tok House.  The design and animation they showed me were unlike anything I had ever seen before.  I was delighted when FunnyFlux partnered with Zodiak to produce the series, which has since been renamed Tickety Toc, and now airs on Nick Jr. U.S. where it's grown into a huge ratings and consumer products hit.  I became friends with the founder of FunnyFlux, Gil Hoon Jung, who created Tickety Toc, and every time I was in Korea we would meet up for a drink and swap stories about what it's like to be a creative person who also runs a kids' TV indie.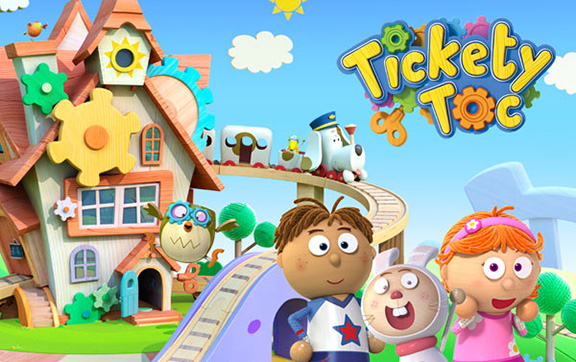 One night in a karaoke room in the mountains north of Seoul, Gil pulled me aside and asked me if I would be interested in supporting his team's efforts on a new series he had created called, Super Wings!  He showed me a bit of the early development and design work and I was again very impressed.  This was an action-based, older-preschool show about a group of planes who have the ability to transform into robots who help kids all over the world.  It was a clear and elegant concept and I knew kids would love it.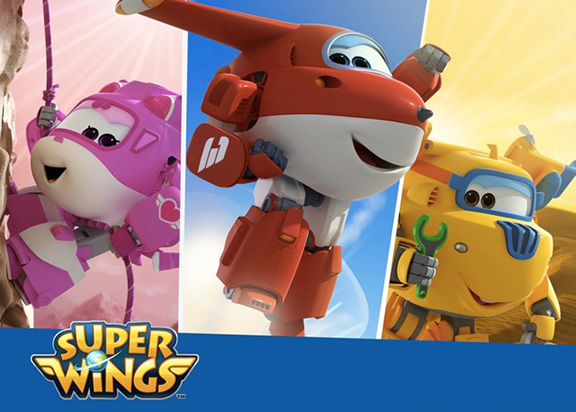 Though Super Wings! was very different from anything Little Airplane had ever been involved with, I was drawn to the idea of making a high-adrenaline preschool show that had the kind of CGI animation one would typically see only in a major Hollywood theatrical release.  So, I signed on to work with Gil on the development of the series and then, subsequently, brought my team on board to help with the writing and the curriculum, as well as the voice casting and recording in Little Airplane's studio.
I sat down with Gil during our preparations for MIPCOM and asked him a bit about his background, the origins of Super Wings! and the unique group of partners from China, Korea and the U.S. that he assembled to produce the show.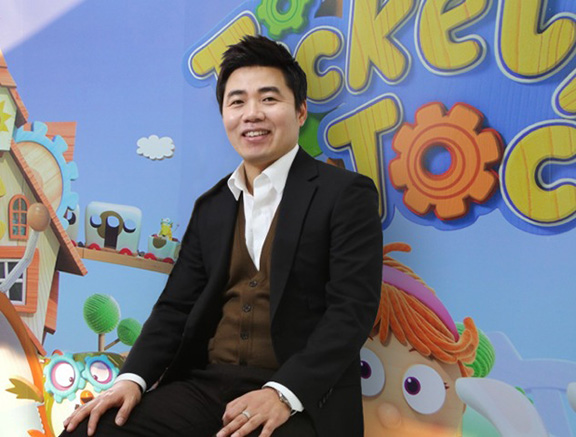 JOSH:  Gil, you clearly have a great passion for both design and animation.  I've always wondered, who were your biggest influences?
GIL HOON JUNG:  My biggest influence has been the Japanese animation master, Hayao Miyazaki.  Miyazaki's work dominated my childhood and I still watch his work all the time with my own daughter, Henie.  In my view, no one understands or describes the mind of a child better than Miyazaki.  It's something quite different from mainstream Hollywood animation but I feel his work is very close to what I see as the true essence of animation.
JOSH:  And what inspired you to create Super Wings?
GIL HOON JUNG:  Well, I loved the idea of planes who could change their shape to become amazing robots who deliver packages to children around the world and then play with them and help them.  I wanted my planes/robots to be cute and lovable but also to be very dynamic and heroic and be able to run, jump, dig and even swim deep under the sea.
JOSH:  Why do you think kids will like Super Wings?
GIL HOON-JUNG:  I believe there are three reasons:  Cool transforming airplanes, great animation, and the fact that the Super Wings fly to a different country in every episode and help a child who lives there.  We've gone to great lengths with all our partners to make sure this series will appeal to kids all over the world.  We couldn't be happier with the results and making the show has been a blast.
JOSH:  Tell me about how you and your partners collaborated on Super Wings?
GIL HOON-JUNG:  As you know, the creative elements are controlled and managed by FunnyFlux and we'll also handle distribution of the show outside of Asia and the Middle East.  The animation is being created by our friends at QuanQi, China's leading animation studio, and our Global Master Toy Partner is China's Alpha Group, also known as the Auldey toy brand.  Then, of course, there's you guys at Little Airplane who handle the research, writing, voices and make us stay late at the office to Skype with New York.
JOSH:   Since you run your own studio and you create all your own shows, do you find it hard to balance the creative side of your life and the business side of your life?
GIL HOON JUNG:  Yes, always.  Like most of the creators I know, I find the business side challenging.  There's so much competition and the industry is changing so fast that it's often hard to stay focused on my own creative vision.  But I just accept this reality and do my best to pursue my creative goals under these conditions.  The bottom line is that I love making my shows and I love running my studio.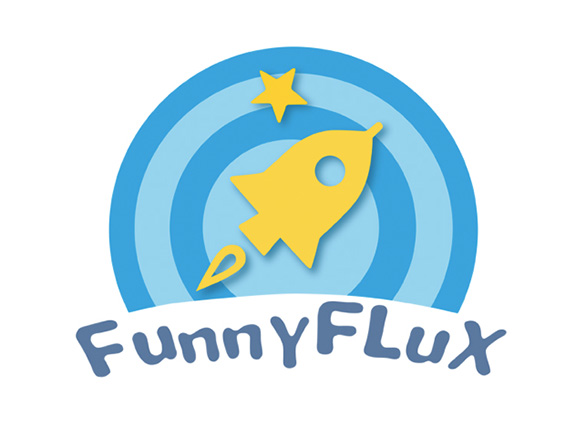 JOSH:  And how do you feel now that we're finally bringing Super Wings! to MIPJunior and MIPCOM this week?
GIL HOON-JUNG:  I feel great!  I'm looking forward to sharing our hard work with buyers from around the world!
For more information about Gil Hoon Jung, FunnyFlux Entertainment or Super Wings! please e-mail Sunny Choi at sunny_choi@funnyflux.kr or Sharon Thomas at sharon@littleairplane.com.