Dr. Carla Fisher is a game designer and digital strategist with fingerprints on more than 300 games for kids and families. She continues her musings outside this blog via a free weekly newsletter (sign up here) that curates articles, videos, and games that catch her eye. She can be reached at KidsGotGame@NoCrusts.com or @NoCrusts.
"How do I make an app?"
It's one of the most common questions I hear. Such a small question with such a big answer.
You might have noticed, pretty much this entire blog is dedicated to the idea of making better digital products for kids in one way or another. If you're enterprising, you can piece together a lot of information from our posts and the various resources we point to.
But to save you some effort, I'm attempting to organize all the various resources we've pointed to as well as some additional thoughts to address the question in one place, including
Competitive analysis
Design and testing methodologies
Finding a developer if you can't build it yourself
Business models
Marketing
Whether you have an idea or if you're looking for the idea, this is the post for you! But first, I have some little bits of housekeeping.
1. Our iPad game Williamspurrrrg has new levels, for a total of 60 finger-twisting puzzles! And through the end of September we're making a donation for each purchase of the app to the Walker Art Center, the brilliant minds behind the 2013 Internet Cat Video Festival! Show your love for cats, mustaches, the Internet, and support the arts!
2. If you want more than just our once-a-week posts to Kidscreen, follow us on Twitter @noCrusts or like us on Facebook or sign up for our newsletter.
And now, the main event: this post came about because we frequently talk about various aspects of making apps, like the post 6 Digital Strategies for Happier, Healthier App. Where our usual posts tend to focus on small parts of the development cycle, the following points attempt to pull everything together to make a cohesive picture of app development.
While this list is more or less in order of how you're likely to work on things, a good development process will probably bounce back and forth across these categories, as one set of decisions informs another. You will find yourself returning to various parts regularly. For example, competitive analysis is never really done.
So, how do you build an app?
Competitive Analysis and Researching the Market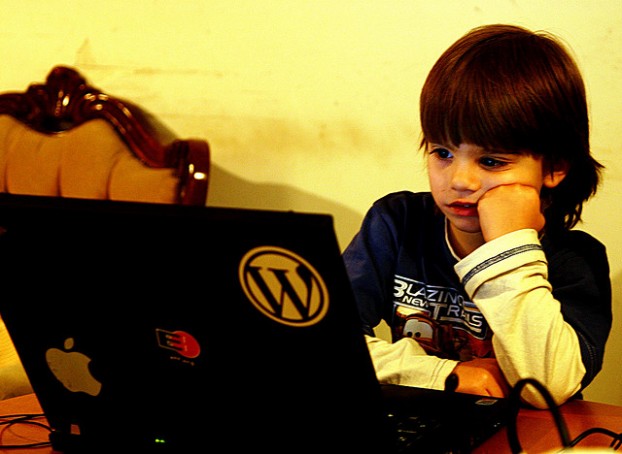 In August 2013, the iOS store boasted nearly 96,000 active education apps and more than 153,000 games. That's Apple devices only, not Android or any other mobile app market. It's a crowded, competitive space.
That means there's a very high probability that someone has already made the product you're thinking about or something very, very, very similar to it. And it would be a very sad day to waste any of your hard earned dollars on something someone else has already made.
But in such a crowded space, how do you conduct an exhaustive search?
If you already have an idea in mind, here are some things to try.
Talk to people. You don't have to give away your secret sauce but ask around with as much detail as you can to get recommendations of products to check out further.
Search everywhere with as many possible keywords as you can think of. Not only will you suss out your competition, but you'll also gain valuable intel on how to structure your own keywords (assuming you make it all the way to launch, that is).
○     Keep a log of your keywords.
○     Don't limit yourself to just your target platform. Check all platforms that you can reasonably afford. Your competition might be on a related platform and planning to expand. For example, your competition might already be on Android and could easily port over to Apple.
○     Look up apps in the stores, like Google Play or App Store, and follow the similar or recommended apps to see what else you find.
○     Search app intelligence services, like App Annie and Distimo, and app review sites, like 148 Apps or Apps Playground. You can read more about using these sources in this post.
If you don't have an idea in mind but are instead looking for opportunities or gaps in the market, try these things.
Follow RSS feeds for new apps. You can use a reader like Feedly to see all of the apps that are released to the App Store. It's thoroughly enlightening to see everything coming out on a daily basis. You'll see trends. You'll see bad ideas and good. And you'll start to see opportunities.
Play as much as you can and not just things that are in your target demo. Inspiration can come from anywhere. And the more you play with a savvy eye, the better you'll understand the market.
Review categories in the App Stores. Apple, for example, regularly creates categories for various subjects. It's pretty easy to explore these and identify where there's a wealth of content and where there's opportunity.
Read industry reports, like those from the Cooney Center, who often identify trends and opportunities in the market.
Do exhaustive keyword searches on various keywords, especially educational curriculum concepts. As above, keep track of these for future use, but also study what has zillions of results and what appears to be thin. (Though use your brain on whether it's actually needed — just because a search term turns up little or no results, it doesn't mean there's a market for it!)
This is not a short process and it should frankly continue throughout the entire development process. You never know when a competitor might pop into the market ahead of you.
Build > Test > Build a little more > Test > Build a little more > Test …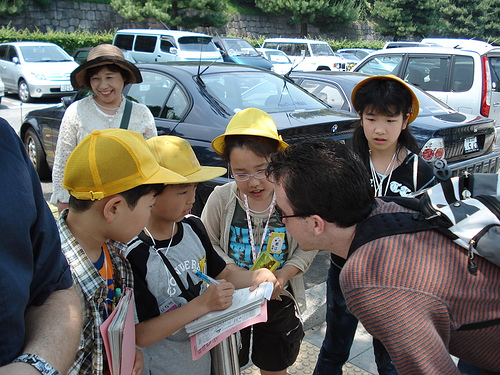 Once you establish that your idea has a competitive chance, it's time to begin the design cycle, which ideally is a mix of building and testing repeatedly. It's a very iterative process that starts with the smallest reasonable bit and then grows with each stage. In my post about the similarities of game design and startups, I talk about this iterative approach.
Before I go too far, I should stop to briefly address best practices in design. Since almost the entire Kids Got Game blog is about the art of good design, it would be overwhelming to address that here. So in lieu of writing an epic tome, refer to these posts: 10 Game Design Principles for the Next 10 Years, 50 Games with STEM-Education Features, 14 Children's Mobile Game Design Guidelines, Child Development Resources for Developers, and My Buddy Piaget.
Meanwhile, getting back to building the app. Once people have an idea, they tend to think that this is the time to hire a designer to storyboard the entire experience. I caution against that, especially if you're fairly new to this experience. The goal is to build an interactive product, which means the app has to respond to how the user actually uses the product not how you **think** the user will use the product. Even the most seasoned professionals (including me!!) find that the user often does something different than expected.
If you design everything on paper and then just build that, you'll likely find yourself making expensive changes late in the design cycle, if you can make the changes at all.
Instead, first create a vision document first, not a full game design document. It can have major features as you envision them so far, but don't go to the gritty details.
Then identify if there are any significant technical challenges that need to be tested. For example, augmented reality games, like FETCH! Lunch Rush, can be very challenging and may require testing before you proceed to far with design.
Once you're feeling solid about the tech foundation, identify a small part of the game that you can build very simply. The goal is to make something that you can put in front of the end user and get feedback. It doesn't have to be perfect, final art, or pristine voice over. Good enough is actually good enough.
Then test it, and honestly review the results. It's very easy to rationalize findings after the fact, so be very careful.
From there, you can make changes and/or add the next reasonable set of features. Rinse and repeat.
As much as I love this approach to design and development, it's not without problems.
Beware of feature creep — this design style is very prone to meandering away from the original idea. That's why the vision document is so important. It will help keep you grounded throughout the process. If you really think you need to depart from the vision document, update it to reflect the new direction.
Beware of schedule creep — it's easy to get lost in the cycles. At some point, you do need to produce a product. So as much as you want to perfect things, establish ahead of time what your budget, timeline, and other key factors will be. Then stay true to those.
This is all well and good if you know how to program or have a team available to you. But a large number of people I speak to need to find a development partner.
If it's an option, consider learning to code. There's a surprising number of great tools available these days. (I'm a big advocate of at least learning a little bit of code — do I need to know how to program to make a game?)
Finding a developer who's trustworthy and good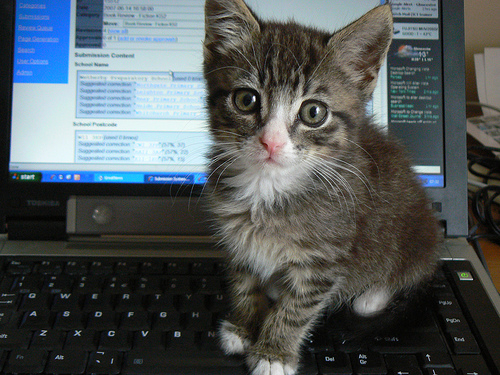 Should you find yourself in the position of looking for a developer, try looking for options in these ways.
Ask around. You probably know people who have made an app. Who did they like? How did they find them? Use Facebook and other social media, too, as well as asking in conversation.
Look at the apps that you loved from your research and find out who made them. Then call the developer.
Go to conferences or local events to find local talent. Many local coding events are super friendly to newcomers and attendees are happy to talk about the industry.
Ask around at universities to see if you might find student talent.
Use an online site like oDesk or eLance, but carefully review recommendations and talk to them several times before making a decision. The best rule of thumb is to remember that if it seems too good to be true, it probably is.
Once you have a shortlist of developers, start talking to references. If you can, talk to people who worked with the developer but who were not provided as an official reference. Talking to the developer is also going to be very enlightening as you talk about process and their approach to development. Do a gut check.
Which brings me to the very touchy subject of how to compensate a developer. I generally advocate that you pay the developer on a milestone schedule in a work-for-hire agreement. Not surprisingly, the idea people are not happy when I say this.
I understand that money is tight, especially for start-ups or those who are moonlighting. But this is an incredibly competitive business. Your idea is one in 96,000 (or one in 150,000). Odds are against you. And developers know this. Working for free for the promise of future revenue, which may or may not ever appear, is risky, and developers know it. You're probably not the first person to ask them for a partnership.
Should the revenue share arrangement be your only path to market, then approach compensation as honestly and respectfully as possible. Share your track record of success (if you can) or dazzle them with your knowledge of the market, your familiarity with the competition, and your plan for marketing and monetizing the app. And hang in there. It could be a long road to find the right partner.
Selecting the business model
Not surprisingly, with a bazillion apps in the world, the road to profitability is difficult. To help you think about the options, the post on free to play games (If You Have No Scruples, Your Game Can Make $600,000 a Day) and on app pricing strategies (Are You Worth More than $0.99) will be helpful for thinking about your options.
Marketing, marketing, marketing
I recently spoke at Casual Connect on marketing so rather than rehash my thinking, you can actually watch the video or read the summary blog post of the talk. And then there's the post on writing the app description for the app store.
Marketing is often an afterthought, but I advocate that marketing needs to be a significant part of your plan from the beginning of the app, including planning for manpower and financial support. I know it's hard to think about marketing a product when you don't even have the product built. But with so many products on the market, it's not enough to simply sit back and wait for the magic to happen. You need a plan to rise above the noise. Marketing takes a lot of work. A lot. Even more than you think.
When I was preparing to launch Williamspurrrrg, I wrote about the seemingly endless to do list, which may help you think about balancing all the things beyond finishing the actual bits of code!
Parting thoughts
And so concludes the missive of how to make an app. It's not quite soup-to-nuts, but it covers the major challenges and questions most people have when they first approach app design.
In a surprising way, writing this post has been an enlightening process for me as well. We've been blogging since December 2011, which means we've accumulated a lot of stuff. Taking a look back on what we've talked about also helps us identify what else we're missing. If you have specific questions or things you'd like to see us talk about, we're always happy to hear your thoughts. Drop us a note at KidsGotGame@NoCrusts.com.
Photos © Brad Flickinger, Leonid Mamchenkov, Morgan Calliope, dougwoods