As you probably heard, this year MIPCOM will have its own unofficial Fringe Festival inspired by the well-known Edinburgh Fringe Festival that's been going strong in Scotland for decades.  At the MIP Fringe Festival (MFF), buyers can catch a glimpse of properties that aren't yet ready to be launched at MIP or, more likely, their producers simply could not afford the MIP registration fees.  Last week I was sent a reel by the organizers of the MIP Fringe Fest and asked if I would review some of the standouts in their kids' category and also mention their event to get them some free press.  Apparently, they are hopelessly underfunded and very much in need of support.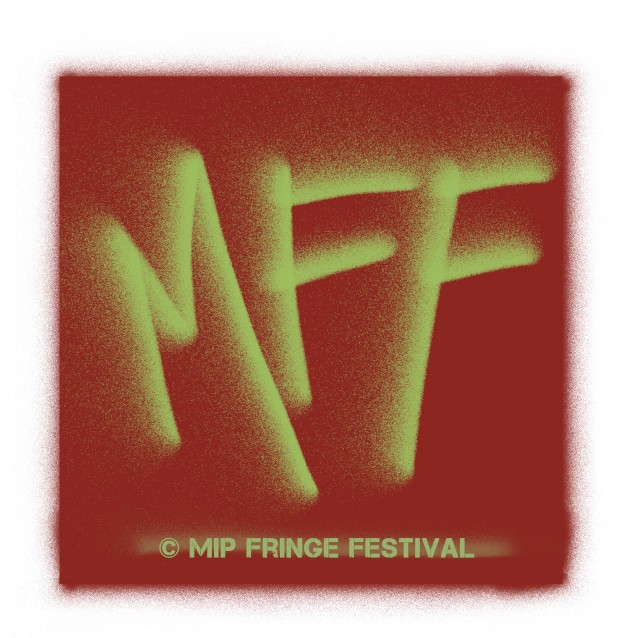 Much to my surprise, I was deeply impressed with the kids' TV offerings from the MIP Fringe Fest.  Most of their programs had a scrappy originality that is so often absent in the "official" screening rooms or the mind-numbingly dull Palais des Festival.  I saw many shows that I liked on the MFF Reel but here are the six that really stuck with me:
Unicornicopia – This candy-colored new preschool show features an underwater stable of unicorns who are all fantastically good swimmers.  In the episode I watched, Prudence, the pinkest of all the unicorns, proves to the herd that she has the physical strength to lift an entire sunken pirate ship off the chest of Pancho, a giant Mexican sea slug.  By episode's end, Pancho is safely back home on Isla Mujeres and the unicorn herd promises to never again doubt young Prudence's ability to lift things.  This show challenges a wide variety of stereotypes related to undersea unicorns but I have to say that they dropped the ball with Pancho who is basically a throwback to outdated Speedy Gonzalez-type Mexican cliches (including an offensive daytime nap under a sombrero that leads to the mishap with the pirate ship.)  Still, this series got me thinking and I suspect it will find a buyer in Cannes.
Dung Beetle Bob – This new show from a small Halifax-based studio features digital "Scratch & Sniff" technology never before used in a kids' show.  Every episode has a watermark in the audio that triggers a small device that you attach to your iPhone.  At the appropriate moment, the device releases a cool and non-toxic aroma that supports the action of whatever scene you are watching.  I was only able to screen (and smell) the first few minutes of the pilot but, even so, I did get a good whiff of desert cacti in bloom, a flash flood, and an armadillo taking a dump.  I kept this one on the list because the new technology rocks.
Sink Or Swim – This is a 22:00 game show format that tries to answer the question:  "Whose baby is the most buoyant?"  At first, I had the usual safety concerns that one would expect from a show that involves dropping real babies into swimming pools but, by episode's end, I just got caught up in all the smiling, bobbing infants.  (Fortunately, there were many lifeguards on hand to fish the less buoyant babies out of the pool before they sank.)  This is Toddlers & Tiaras meets Baywatch and, what can I say, it works.
Blow Me The Blow Fish -  Blow Me is a shy little blow fish who suffered a minor head injury which has left him uncharacteristically self-confident.  Whereas once Blow Me was afraid to speak up in preschool or share his homemade pinch pots, now Blow Me believes that everything he does is simply brilliant.  Whenever the other sea creatures dare to question his abilities, Blow Me says, simply, "Blow me!"  This is a show all about learning to live with head injuries which, according to the clip, affect an estimated 1.4 million children around the world.  (Who knew?)  I've always been interested in brain development and Oliver Sacks' work so this show really struck a chord with me.
Learn The Mongolian Alphabet With Baatarsaikhan -  This live-action series stars Baatarsaikhan, a telegenic host from Ulaangom who believes that learning the Mongolian alphabet will help children around the world become better equipped to learn a second language, use the internet, herd Cashmere goats and build a solid, rain-proof yurt.  I expected to hate this one but I have to confess that Baatarsaikhan really carries the show and her closing song, which I could not understand, brought tears to my eyes.
Dress Up Train -  This inspired new series from a forward- thinking Belgian toy company combines the world's two most popular play patterns, dress up and vehicle play, into one irresistible series.  The show stars Chuckalina, a cross-dressing choo-choo train who stops in cities and towns around the world to try on the local fashions and dine with whichever celebrities happen to live there.  My favorite episode featured Chuckalina wearing a thong and eating lobster ceviche in Rio with Marisa Monte.  (The scene on the beach with the Austrians is classic!)  This is Project Runway meets Thomas the Tank Engine and, all I can say is that I wish I had thought of it before someone else did.
If you would like to meet with the organizers of the MIP Fringe Festival in October, your best bet would be to walk along the Croisette until you see their little MFF flag flying proudly above their L.L. Bean pup tent.  If you mention that you read about them here, I'm told you'll get 10% off your first order of 52 x 11:00 eps of any show.