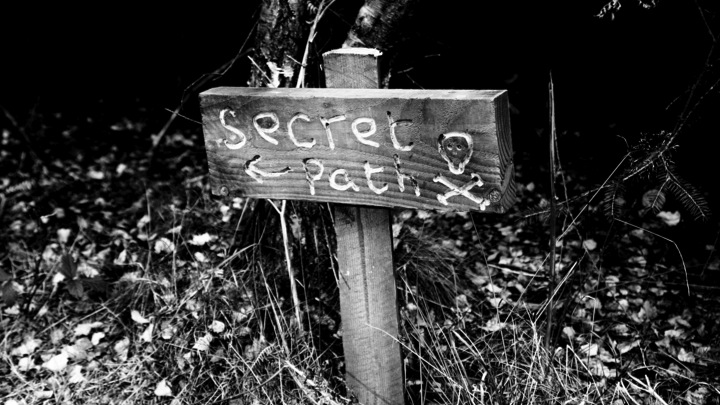 Dr. Carla Fisher is a game designer and digital strategist with fingerprints on more than 300 games for kids and families. She continues her musings outside this blog via a free weekly newsletter (sign up here) that curates articles, videos, and games that catch her eye. She can be reached at KidsGotGame@NoCrusts.com or @NoCrusts.
When I presented on kid- and family-friendly marketing at Casual Connect 2013 in San Francisco, I feared many people were expecting me to share some amazing untapped resource where children hang out in droves, parents freely spend money, and no brand had yet found.
Sadly, if that exists, my security clearance does not entitle me to the intel. Instead, I offered a back to basics approach to marketing, with a focus on clear messaging and engaging the audience.
Here's a summary of the talk, which can be used in conjunction with the slides. Casual Connect also posts videos, so an archive of my session will be available before too long as well.
Don't be THAT Guy. Kid- and Family-Friendly Marketing
Making an app for children and families is an amazing feeling. It's for the children! It's funny! It's got cute characters! Kids can learn! You feel like a superhero because you've made this amazing game.
And then it's released into the world. And I know that every single one of us secretly dreams of the amazing traffic, the reviews, the reception, the accolades that the game will bring.
Almost everyone — I'd argue 99% — feel a crushing moment in the realization that the app stores are brutal markets, particularly the kids space. Advertising options are limited. Some of the most successful monetization strategies are really difficult to implement ethically and safely (see my recent post on the free to play model).
With average app prices well under one dollar and nearly 96,000 active education apps (Source: 148 Apps), it's hard to make a mark.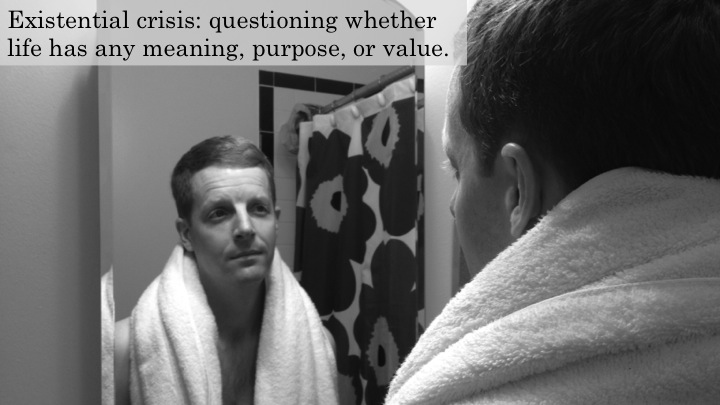 Where there's the human condition of existential crisis, where one questions whether life has any meaning or value, I argue that we now also have appistential crisis, where one questions whether an app has any meaning or value.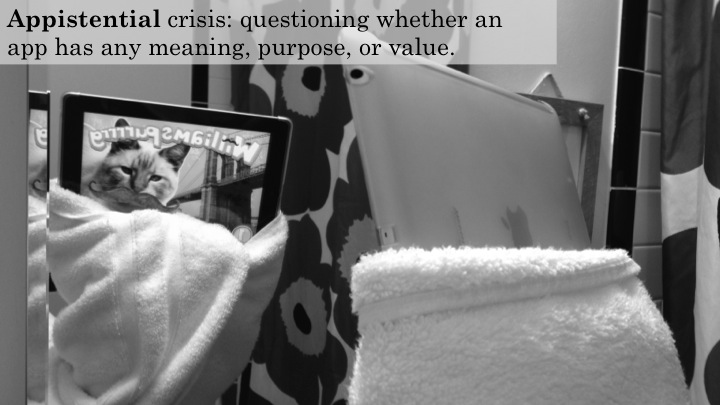 So that puts a lot of pressure on marketing campaigns, which is why I created Dr. Carla's Appistential Crisis Marketing Tonic, where you focus on marketing strategies that lead users to make purchases and tell their friends.
This assumes that you've already done the following basic best practices
You built a product worth talking about.
You tirelessly work editorial connections at the app store(s) and press outlets.
You did your homework on search engine optimization (SEO), keywords, etc.
You implemented "rate my app," sharing, and analytics if reasonably acceptable to do so.
You track competitor mentions for intel, press leads, etc.
So why focus on purchases and sharing?
1.     You're running a business, ergo purchases mean $$ to make more products to make more $$ to make more products…
2.     Word of mouth matters. People trust recommendations from people they know 92% of the time and trust consumer opinions posted online 70% of the time (source). Additionally, parents find media content by recommendations of a friend 34% of the time (source)
Approach your brand like a record label
The reality of our business is that many of us are supporting multiple brands or at least multiple products at once. It's a daunting, impossible task to have an individual Facebook page, Twitter account, Web site, and all the other fixings for each product. Instead, approach your products like a record label, where everything clearly fits within an umbrella brand.
Record labels are amazing at consistency. Once you're a fan of Def Jam Recordings, you know that you can purchase any of their products and get a particular kind of music experience and quality. Authors and book imprints have the same kind of following. And many of the indie studios in the games space have successfully created a brand that launches individual products, including Owlchemy Labs and Dejobaan Games. Lots of brands — big and small, children's industry or casual games — work this way.
So from the start, think about your products as a suite within a larger brand and use that brand to engage a loyal following.
Engage the customer personally
Forget the mindset of reaching as many people a day as you possibly can. That causes spamming mindsets. Instead switch to a mindset of engaging individual customers. Make a goal of engaging the first 100 customers personally. You'll not only get valuable user feedback, but you'll begin to foster a culture of personal service that's going to go a long way toward building a trusted brand.
And I know that's a daunting task of engaging customers personally, but overnight success is not going to happen. This business is a slow burn, a marathon, not a sprint, slow and steady win the race, or whatever metaphor you want to use.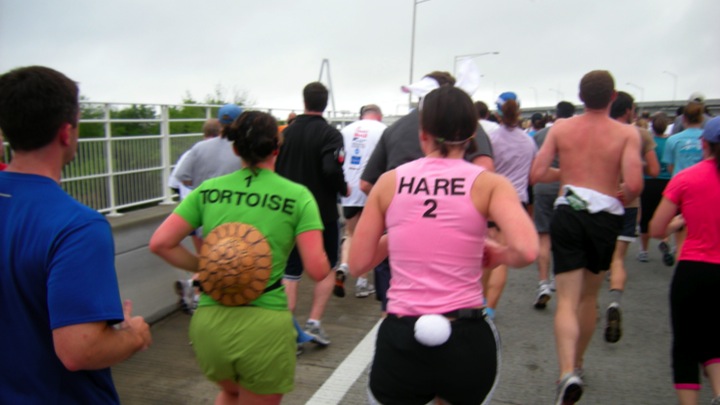 Set goals and hold yourself to them
I'm a data nerd. I love measuring anything and everything I can. Marketing is no different. A successful marketing campaign has measurable metrics.
If you don't set goals, you'll rationalize whatever sales you do have. ("We sold 3 apps yesterday! Hooray!" Is that actually something to celebrate? Only if you've set goals.)
Goals can be as simple as sell 10% more apps each week. If you start at 100, it's only 10 more next week. Over time, the number does get big. But focus on the initial steps to building the business.
And how do you hold yourself to them? Write them down, tell a trusted friend or colleague, and update on the progress. Research shows that people accomplish goals 33% more if they write them down and share the information.
Data also helps you quantify your experiments and tweak your overall strategy. It helps you stay resilient for the long haul. That data trail also helps you demonstrate how thoughtful and disciplined you are when you pursue funding, grants, or partnerships down the road.
Be ridiculously clear in your messaging
It's the old elevator pitch argument. If you can't say the goal of your product succinctly, how can your marketing materials?
To that point, make sure your app store images are spot on for messaging. I learned personally that the App Store is not the place to be cute and cheeky in your marketing messages. A lot of customers make snap judgements based on the images, so those have to clearly communicate what the game is about.
Focus your Web site on getting people to download your content. Don't clog the homepage with messages about t-shirts and other stuff. (Unless that's actually your profitable business, then go back and make sure your goals are clear!)
And take a page from Netflix, who has a classic case study in landing page design. It's elegantly simple, and it takes advantage of the eye gaze effect, a known psychological phenomenon where humans follow the gaze of humans in pictures. So in the case of the Netflix homepage, you follow the gaze of the family toward the television screen, which happens to go straight through the sign up button!
Have a trailer
Video trailers help consumers "try out" content. Professional reviewers also frequently embed game trailers into their published reviews alongside their own review. When this happens, you're helping to shape what message is sent to the readers.
Additionally, when combined with proper search engine optimization techniques, a trailer can pull serious eyeballs on search engine results page. See this study for more.
Have a mobile friendly site
This seems obvious and yet I'm shocked by who doesn't have a mobile-friendly site. Pew recently released a report that almost half of teens do most of their online browsing on mobile devices.
Additionally, ShareThis studied "4.9 billion social signals" over 30 days and found that about 20% of the content shared on iPhone was Family & Parenting related. About 17% of iPad content was Family & Parenting.
Make your stuff mobile friendly so it can be shared!
Humans share materials that foster emotion, particularly interest, surprise, and amusement
It's a basic human condition. We share stuff that makes us feel emotion. Here's a bunch of recent examples
We've all seen Buzzfeed and their numbered headlines. (You might have noticed we play that game, too!) Conductor released a study looking at headline preferences. It turns out number headlines are well preferred. They also brilliantly looked at superlatives and found that it's better to go understated ("The 27 Ways to Train a Dog") or overstated ("The 27 Best and Smartest Ways Ever to Train a Perfect Dog").
Creative tools like Minecraft make it possible for users to create themed content. There's lots of Spongebob and Hunger Games mods in Minecraft. During the launch of Toca Builders, Toca Boca hosted a Facebook album (Toca Builders Bonanza) of screenshots of things made in the app, including pictures of Elmo, Adventure Time, and other popular brands. Those were shared only a few times according to Facebook's numbers. Spongebob was shared 370+ times.
So maybe this point should be edited to "Humans share materials that foster emotion, particularly interest, surprise, and amusement, or include Spongebob"
Guest blog
On a completely different note, the battles to gain press attention are rough these days. But lots of sites host guest blogs and post-mortems, where you can share more about the development of the game and your experience. Though you still need to make sure your content is worth sharing!
If you're tracking your competitor mentions (refer back to the beginning of this article if you've already forgotten about this point), you'll likely find opportunities to guest blog…
Participate authentically in FAQs, blog discussions, and other resource sites
You can also participate in various resource sites, like Quora, or comment on blogs to help boost your search engine optimization. If you're contributing helpful content to the discussion, no one minds that you also hock your wares.
You can also start doing this long before your product launches. Build a reputation with relevant communities and share information. Become useful and provide help without ever being asked. Then when time comes to call in your favors, you'll already have some karma points built up.
Summary
All told, marketing, really regardless of what audience you're serving, is about relationships with the customers. If you read any of the leading books on marketing, you'll realize marketing is psychology, the art of fostering emotions that cause the customer to purchase your product and spread the word.
Then you do all of these things in the places where your audience spends time. So if they're parents, you're on Facebook, Pinterest, or Twitter. If they're teens, you're on Vine and Instagram. And so on.
As far as resources, Moz.com hosts an overwhelming amount of information. For books, I've enjoyed Made to Stick by Chip and Dan Heath, UnMarketing by Scott Stratten, Influence by Robert Cialdini and Pitch Anything by Oren Klaff.
As always, feel free to drop us a note at kidsGotGame@NoCrusts.com. Or sign up for ourNo Crusts newsletter or follow us@NoCrusts!
Photos © Cloppy, Carla Fisher, briancribb, Netflix