It's a strange week here in New York, and although we're all doing well here at No Crusts, things are a bit bonkers, as you'd expect. So we thought we'd take a break from our regular blogging duties this week for a little escapist travelogue. It's not quite the food tour of SxSW from Anne, but there is fish and cheese!
Prior to Sandy, I was in Amsterdam for Cinekid, a children's film and interactive media festival for children ages 4 to 14.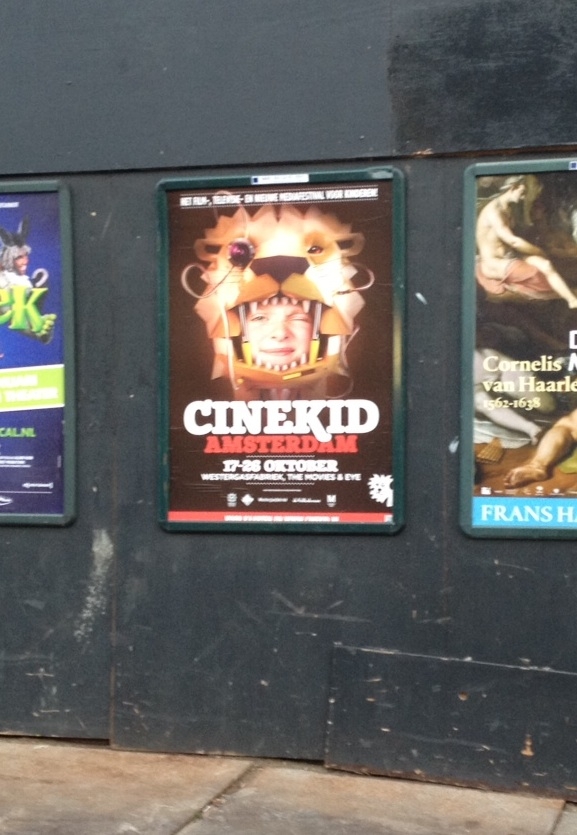 I was invited to participate in the professionals conference that happens simultaneously. As a bonus, I was then able to run around Amsterdam, as well as see the amazing MediaLab, which features innovative interactive exhibits, all for kids!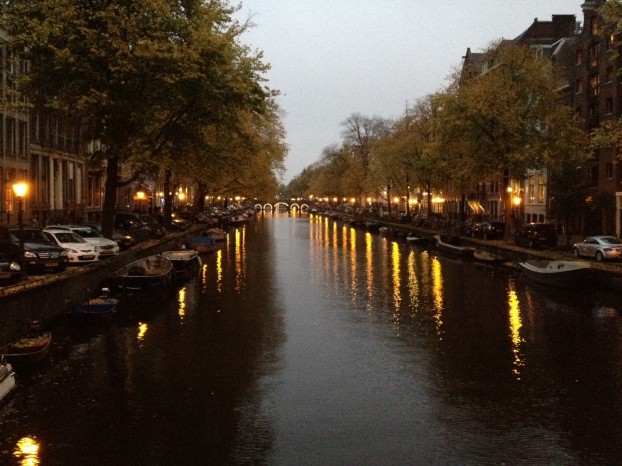 So in short, I saw a lot of canals.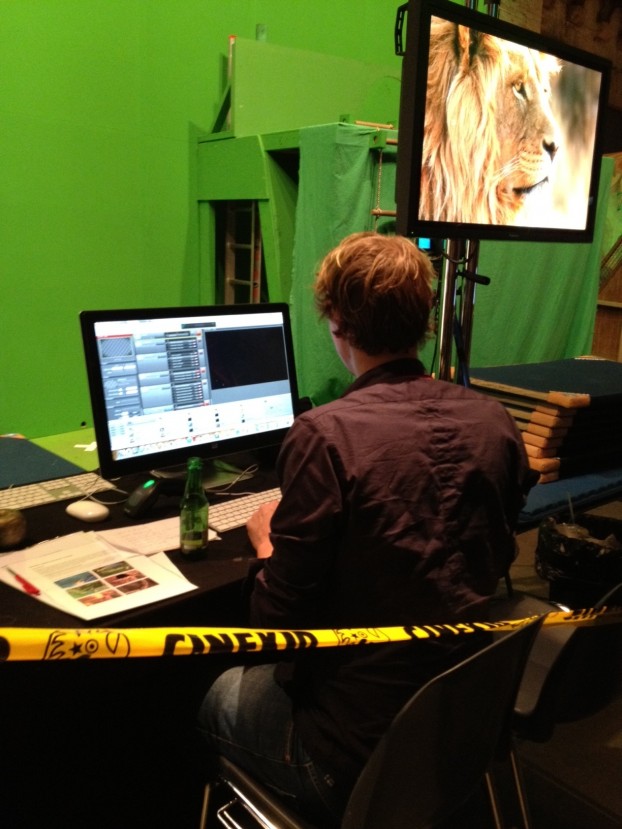 The MediaLab featured a green screen exhibit, called "Sprong in 't diepe." Kids could move between two platforms by swinging on a rope and then see themselves rendered in a full animation!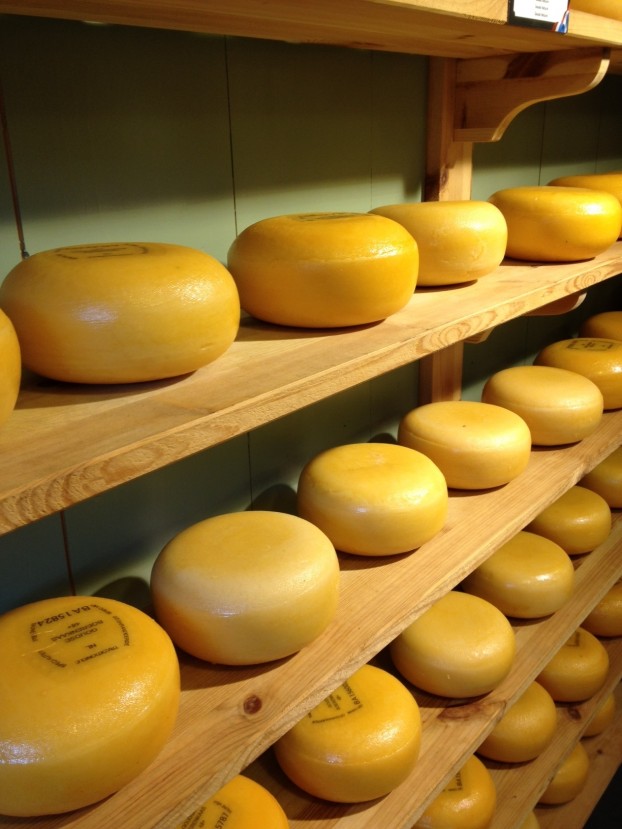 I love cheese. Especially gouda. (Insert your choice of gouda jokes here.)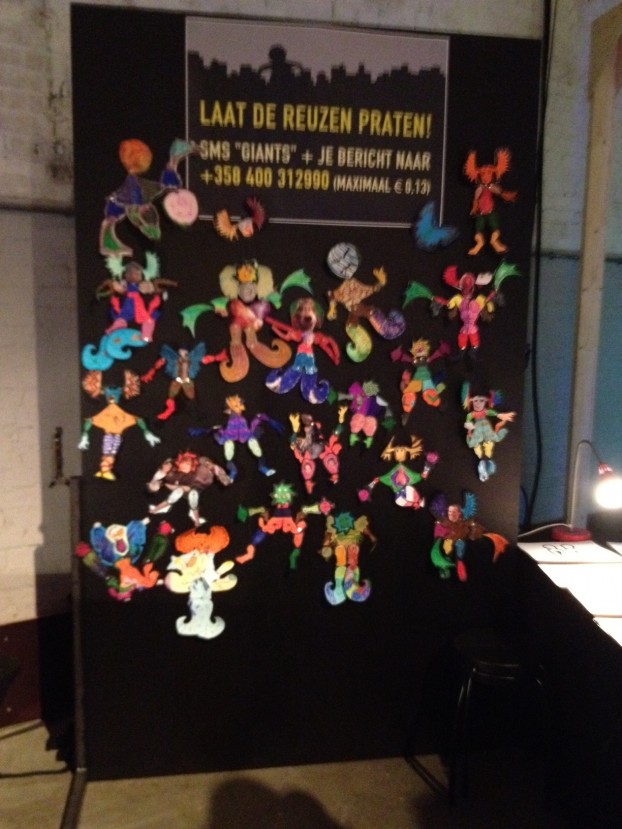 Another exhibit, Reuze Reuzen, allowed kids to color paper dolls, which were then scanned and displayed on the wall. When they stood on a platform, their dance moves made their puppets move. There's YouTube video that shows it all, including dance battles!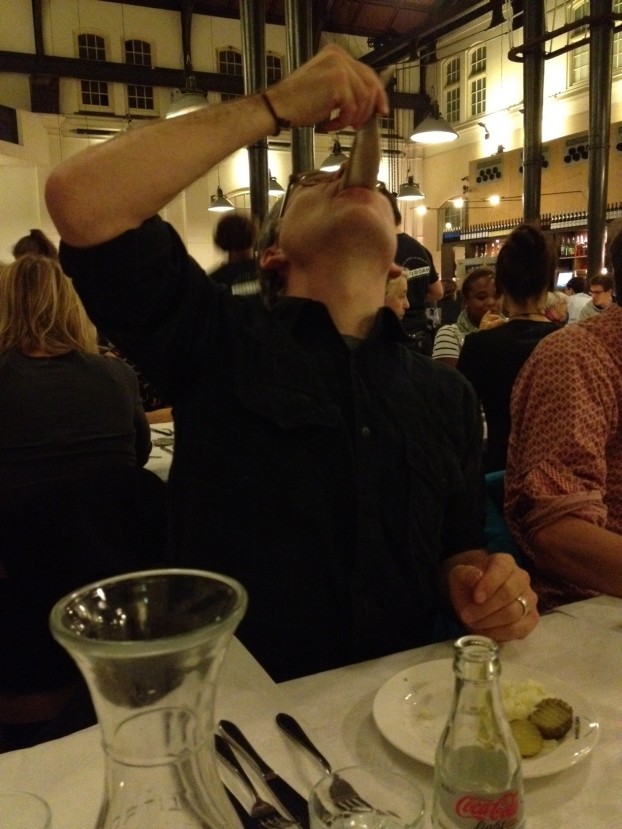 Davin Risk from zinc Roe enjoyed the local fish. He also shared some of his favorite apps — Little Digits was my favorite find!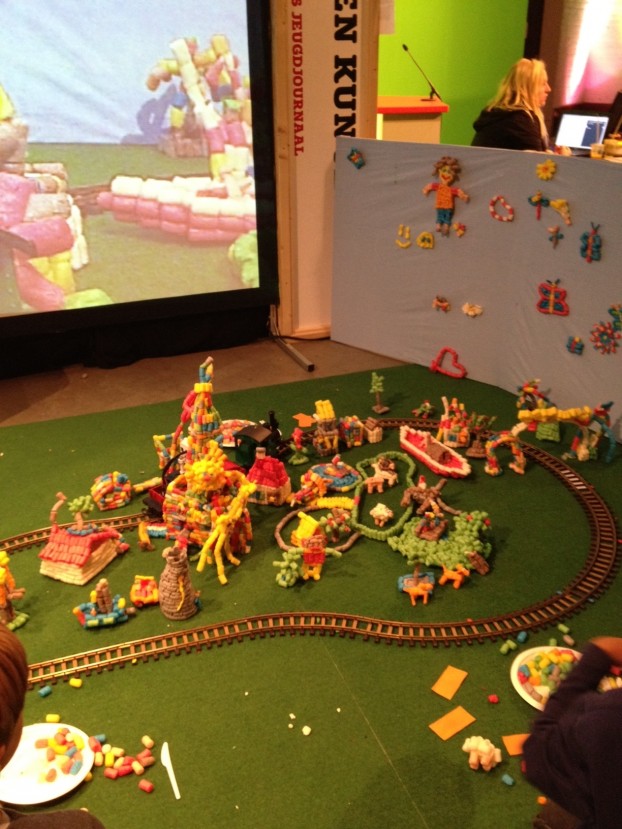 In another exhibit, kids created a village around train tracks. All the while, the train was slowly making its way around the tracks, taking pictures every few seconds. The results created a beautiful stop-motion video of the building of the town!
They have enormous leaves in Amsterdam. If anyone knows what kind of tree this leaf is from, Warren Buckleitner and I would love to know!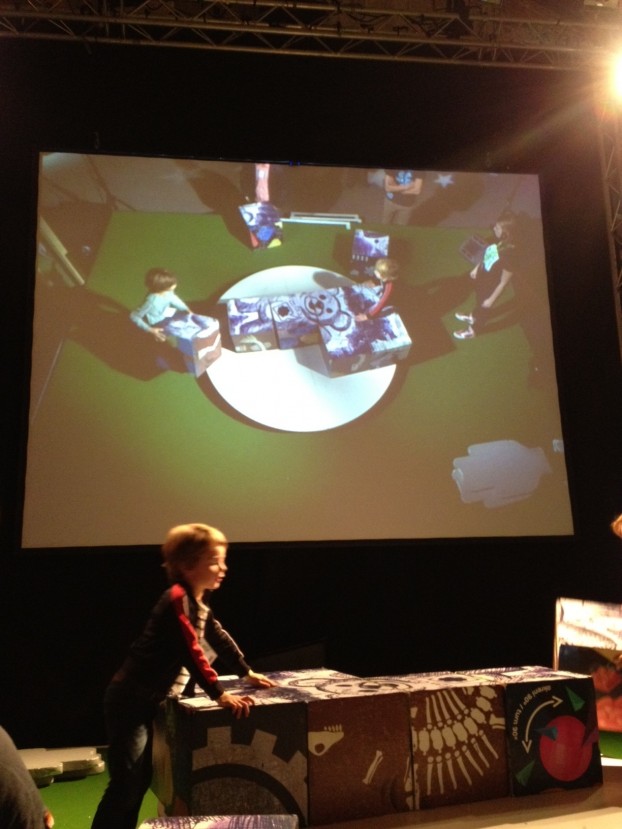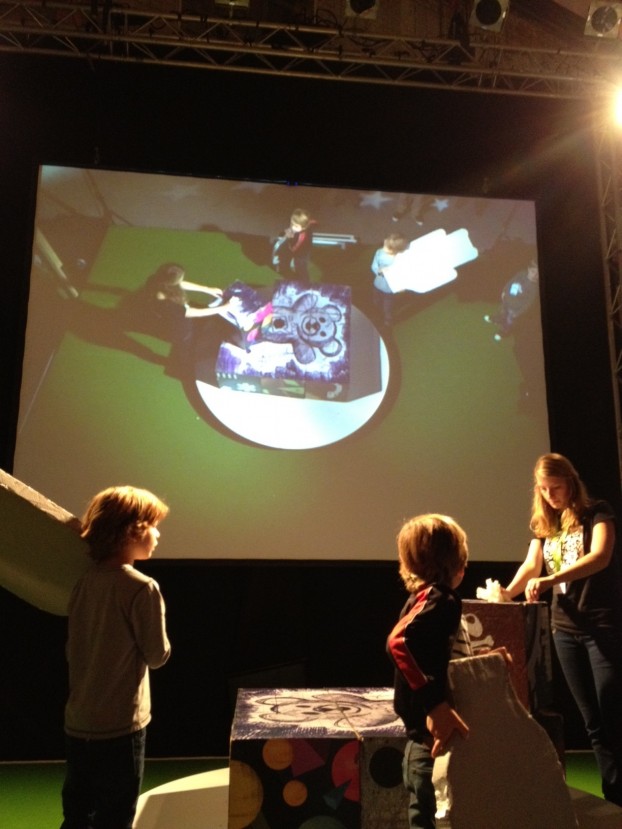 To solve Toverblokken, children piece together nine blocks to make a picture, including a teddy bear or a dinosaur. Once they complete the puzzle, the digital wonderfulness kicks in, creating a digital creature that's displayed on the screen behind the stage. Kids then can battle the beast with paddles. It was quite popular…
Hope everyone is doing well out there. As always, you can drop us a line anytime at kidsGotGame@noCrusts.com or @noCrusts on Twitter.
Images © Carla Fisher