Articles Tagged 'Zinkia'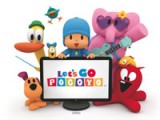 TV
Nick Jr. in the UK has acquired all three seasons of Zinkia's hit animated TV series Pocoyo including the latest season Let's Go Pocoyo from London, UK-based Cake Entertainment.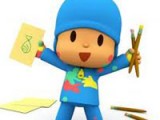 INTERACTIVE / KID INSIGHT
Pocoyo's a busy boy these days. On the heels of the announcement of the preschool character as the official global kids ambassador for Earth Hour, the Zinkia property will be at the center of the English Language Learning (ELL) component of US-based Project LAMP under a new Ready To Learn (RTL) partnership between Zinkia and the Hispanic Information and Telecommunications Network (HITN).