Articles Tagged 'National Basketball Association'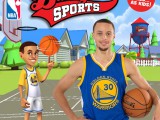 COMPANIES / iKIDS / MOBILE / NEWS
The popular game franchise is getting a relaunch, courtesy of newly founded Day 6 Sports Group and the NBA, with all-star Stephen Curry as the face of of the first title Backyard Sports Basketball.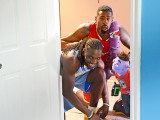 BROADCASTING / TV
As part of its month-long hit programming event Pranksgiving, Disney XD, in partnership with the National Basketball Association, will air two new prank-themed episodes of Crash & Bernstein and Randy Cunningham: 9th Grade Ninja on November 18.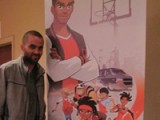 CONSUMER PRODUCTS / TV
Paris, France-based Tele Images Productions, part of Zodiak Kids, has scored a deal with the National Basketball Association (NBA) to launch a line of co-branded youth merchandise based on kids TV series The Basketeers (26 x half hours), which airs on French networks M6 and Disney XD.