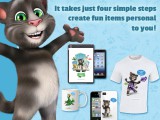 CONSUMER PRODUCTS / RETAIL
A partnership between Outfit7 and Merchant On Demand will allow UK fans to pick the character, quote and image that appear on Talking Friends branded apparel.

BLOGS / Planet Preschool
When Jocelyn Christie, publisher of this magazine, sent out her poll last month asking which city we'd prefer to have the next Kidscreen Summit in, Miami or New York, I honestly thought it was a joke poll. I rolled my eyes, clicked New York and then waited for a follow up question asking, "Who's a better actress, Meryl Streep or Ariana Grande?" But there was no follow up and this was no joke.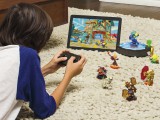 GEAR / iKIDS / MOBILE
Cornering the tablet gaming market? Activision Publishing is launching its latest addition to the Skylanders franchise, the Skylanders Trap Team video game, on tablets this fall.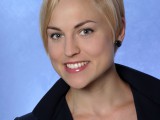 BROADCASTING / CONSUMER PRODUCTS / PEOPLE MOVES / TV
Cologne, Germany-based pubcaster WDR, a regional affiliate of ARD, has hired Stefanie Fischer as its head of content with a focus on the international distribution of its children's programs, as well as new content acquisition.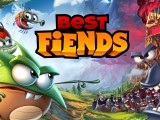 CONSUMER PRODUCTS / iKIDS
Looking to reach Angry Birds heights, new mobile company Seriously has grand plans for Best Fiends, which launches in October as an app game.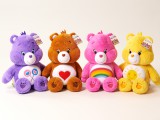 CONSUMER PRODUCTS / RETAIL
AG Properties has just tapped Florida-based manufacturer Just Play as its new Care Bears master toy licensee.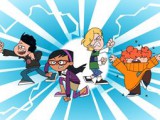 BROADCASTER / BROADCASTING / TV
Teletoon Canada and Cartoon Network US have snapped up the latest animated comedy from DHX Media.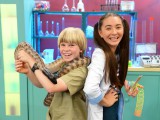 BROADCASTING / TV
Proving once again that the apple doesn't fall far from the tree, 10-year-old Robert Irwin is continuing the legacy of his late father Steve "Crocodile Hunter" Irwin by starring in Wild But True, a new nature/science series heading to MIP Junior thanks to Beyond Distribution.