CONSUMER PRODUCTS / INTERACTIVE / TV

With the seemingly infinite amount of entertainment devices swarming today's living rooms, Microsoft is hoping to zero in on one. The company has announced long-awaited details surrounding Xbox One, an all-encompassing entertainment system that delivers games, TV, movies, music, sports and Skype.

CONSUMER PRODUCTS / RETAIL

Universal Partnerships & Licensing (UP&L) has accumulated a crop of global marketing partners – and an unprecedented US$250 million in total media value – in advance of the July 3 release of Universal Pictures and Illumination Entertainment's Despicable Me 2.

INTERACTIVE / TV

The pact is part of a strategy by Toronto-based eOne to expand into developing licensing programs for brands conceived in the non-linear space for a broader audience.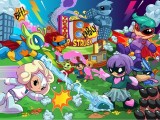 CONSUMER PRODUCTS / INTERACTIVE
The licensing world has caught the attention of another digital property, as the Space Heroes Universe virtual world is set to inspire toys, books and card games thanks to a deal between Bubble Gum Interactive and new venture AT New Media and Virtual World Licensing.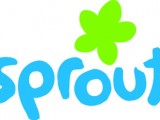 INTERACTIVE / TV
Preschool digital channel Sprout has launched on Cablevision's Optimum TV and Optimum TV to GO offerings in the US. The latter is Cablevision's TV Everywhere platform, which will run 60 hours of Sprout programming each month.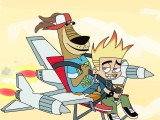 TV
The sixth season of DHX Media's Johnny Test will air on Nickelodeon Germany, which is now home to all six seasons of the children's animated series.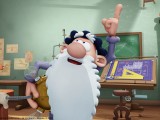 TV
Paris-based Mediatoon Distribution has inked new sales in Latin America with Ecuador TV and Brazil's TV Cultura for such series as The Garfield Show and Contraptus.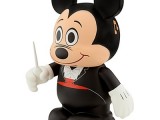 CONSUMER PRODUCTS / INTERACTIVE / TV
A web series grounded in the Vinylmation toy line and another based on the It's a Small World IP were among the original short-form programs unveiled by Disney Interactive at its Digital NewFront this morning in New York. The House of Mouse made its presentation to ad buyers with a newly reported 500 million Facebook fans and two billion YouTube views under its wing.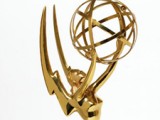 BROADCASTING / NEWS / TV
PBS was tops in the Daytime Emmy children's categories with 44 nominations buoyed by Sesame Street's 17 nods, while Nickelodeon followed closely behind with 36 nominations. Interestingly, of Cartoon Network's 11 nominations, seven were for the recently cancelled Star Wars: The Clone Wars. Read on for a list of nominees in key categories.


CONSUMER PRODUCTS / INTERACTIVE
Ink, the global representative for Denmark-based Kiloo's property Subway Surfers, has signed licensing deals in the apparel, nightwear and arcade games categories for the app.