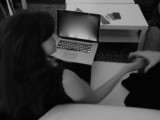 BLOGS / Planet Preschool
My friend Emma was in New York last week for Kidscreen. Emma has many gifts, among them, photography. She sees things that most of us do not see: Patterns in the carpet, the play of hands and shoes. I wish I saw a world that was as beautifully composed, as lyrical, and as honest as Emma does. Emma is an artist and these are her photographs.

TV
A number of international TV and digital platform deals have been forged by Toronto, Canada-based marblemedia's Distribution360 for its kids and youth programming catalog. The company has also sold six titles to Learn360, a media-on-demand service that distributes content to educational institutions across North America.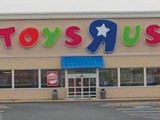 CONSUMER PRODUCTS
"Market signals indicate that investors are very bearish on the prospects of Toys "R' Us," says Jerry H. Tempelman, director of the capital markets research group at Moody's Analytics. "There is concern in the market." The toy retailing institution is on shaky ground as debt hovers and sales drop. Industry analysts like Tempelman agree it's time for a TRU makeover.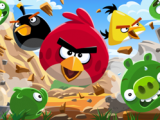 iKIDS / MOBILE
Vancouver, Canada-based Sony Pictures Imageworks has been tapped by the owner of the popular mobile video game app as the main animation studio for the film.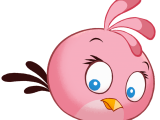 CONSUMER PRODUCTS / iKIDS / MOBILE
Hasbro is adding to its toy/digital integrated Telepods product line through Angry Birds Stella, the latest brand to hatch from Rovio Entertainment that features the popular Stella character and her friends.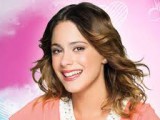 TV
Disney Channels Latin America and EMEA are adding a third season as well as a 90-minute concert special to the teen-skewing telenovela Violetta.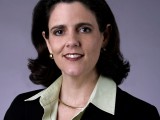 CONSUMER PRODUCTS / PEOPLE MOVES
In the lead-up to Toy Fair, Warner Bros. Consumer Products (WBCP) has signed numerous new global licensees to many of its hit kids IP, and the company has promoted Ana de Castro from WBCP's SVP of business and legal affairs to Warner Bros. Entertainment's SVP and deputy general counsel.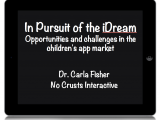 BLOGS / Kids Got Game
Following up on her iKids 2014 presentation, Dr. Carla Fisher shares an overview of the three major challenges for children's app developers and ways to address them.