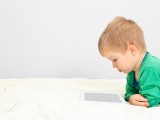 iKIDS / KID INSIGHT / TV
As this generation grows up never having to wait to watch their favorite shows, new research from Tennessee-based youth and family research firm Smarty Pants delves into the effect of Netflix, YouTube and Hulu on US children's viewing habits – and where established kidnets have an opportunity to gain some more ground.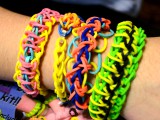 CONSUMER PRODUCTS
More than two million Rainbow Loom kits flew off US retail shelves in the six weeks between Thanksgiving and Christmas. With these scorching holiday sales, the low-tech product – which was just named Toy of the Year by the Toy Industry Association – is tapping into girls' social nature to drive an arts & crafts toy category revolution.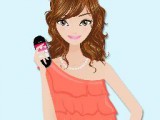 iKIDS / MOBILE
SuperAwesome, Europe's largest kid and teen mobile marketing platform, has officially set sights on the US market with the acquisition of L.A.-based mobile ad network MobiGirl Media.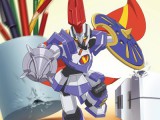 CONSUMER PRODUCTS / TV
Popular Japanese animated kids series LBX (Little Battlers eXperience) will be introduced to American viewers for the first time when it premieres on Nicktoons later this year.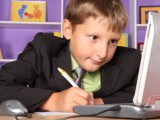 BLOGS / Out of the Sandbox
We're all in the business of making media for kids. We want to entertain them, as well as develop products that stimulate creative and critical thinking, and reinforce 21st century skills. I recently attended a symposium at NYC's City and Country School, one of the oldest progressive educational schools in the US, entitled The Power of Progressive Education: Can Creativity Be Taught?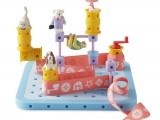 CONSUMER PRODUCTS
Interactive games and electronics may be propelling the toy industry forward in the digital age, but this year's Toy of the Year (TOTY) Awards have sent a clear message that offline may just be more on-trend than ever – especially among girls. Craft sensation Rainbow Loom from Choon's Design took home the coveted Toy of the Year title as well as three category awards, while GoldiBlox's Spinning Machine picked up the People's Choice award at the 14th annual TIA-administered event in New York.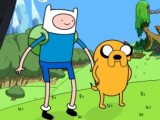 CONSUMER PRODUCTS
The consumer products program surrounding Cartoon Network series Adventure Time is about to expand with a crop of new collectibles, games, puzzles and branded pet toys.