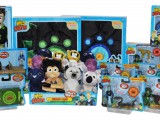 CONSUMER PRODUCTS / RETAIL / TV
After signing Wicked Cool Toys as a master toy licensee last October, the debut line of toys based on the animal/science adventure TV show Wild Kratts is rolling out at Toys 'R' Us in the US.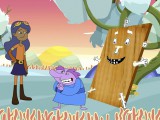 iKIDS / MOBILE / TV
Using its entire suite of live-animation capabilities, including Cartoon Broadcast System, which allows multi-cam animation to be produced the same day it airs, the New York-based studio has launched MAKEngine (Mobile Animation Kinetics Engine), a unique user-generated animation tool.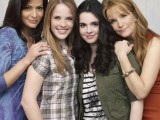 NEWS / TV
Amid ratings wins, ABC Family has officially renewed Switched at Birth for a fourth season.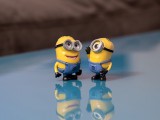 BLOGS / Bridging The Gap
Somehow, I thought this "crowdsourcing" thing was supposed to mean less work for me. I figured the answers would flow in, I'd do a quick "cut and paste" and…instant bloggage. Here's the problem: I got so many good ideas, demanding that I actually curate and connect them! This is what we call a "high-quality problem."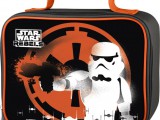 CONSUMER PRODUCTS / RETAIL / RETAILER
Disney Consumer Products is launching a brand-new back-to-school line featuring popular brands Marvel, Star Wars and Frozen.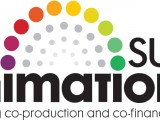 TV
New this year: Companies from every Asian region can now submit new animation concepts for consideration for a presentation slot at the third-annual Asian Animation Summit.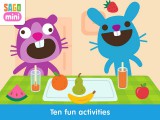 iKIDS / MOBILE
Toronto, Canada-based app developer Sago Sago is teaching kids how to share with its new playdate app Sago Mini Friends.