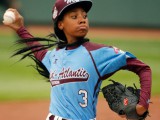 BROADCASTER / BROADCASTING / TV
The life of Little League World Series hero and triple threat American athlete Mo'ne Davis will be chronicled in an original movie for Disney Channel entitled Throw Like Mo.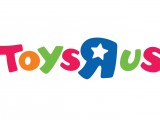 COMPANIES / CONSUMER PRODUCTS / RETAIL / RETAILER
Despite Q4 2014 sales declining by 1.8% (US$96 million) to US$5 billion, Toys 'R' Us is reporting an overall sales increase of 0.5% (US$61 million) to US$12.4 billion for its full fiscal year.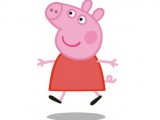 COMPANIES / CONSUMER PRODUCTS
In a move that bolsters Peppa Pig's presence in Eastern Europe, Entertainment One Licensing (eOne) has appointed licensing agents Plus Licens AB and Mondo TV to manage programs for the preschool property in the region.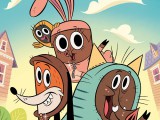 BROADCASTER / BROADCASTING / TV
Following its official launch at MIP Jr. last October, comedic toon Zip Zip has been picked up for broadcast by Disney Channels in multiple territories from Paris-based distributor GO-N International.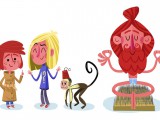 COMPANIES / Featured iKids / GEAR / iKIDS / MOBILE / RETAIL / TV
In a partnership that's taking educational mobile game content to heady new levels, two Irish companies, Kavaleer Productions and neuroscience lab Cortechs, have joined forces to launch a suite of brain-fitness apps for kids with autism and ADHD.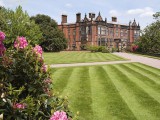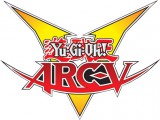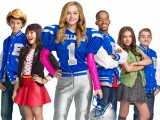 BROADCASTER / BROADCASTING / COMPANIES / NEWS / TV
Viacom International Media Networks has inked a multi-series package deal with free-to-air broadcaster Televisa for 496 hours of Nickelodeon content, including the first season of Bella and the Bulldogs (pictured).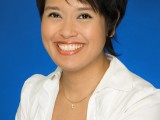 PEOPLE MOVES
Syahrizan Mansor is moving up the ranks at Viacom International Media Networks, having been named the new VP of Nickelodeon Asia.