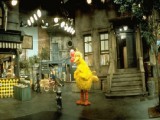 BLOGS / iKIDS / KID INSIGHT / Lines, Not Dots / TV / WEB
There's been a ton of discourse surrounding the Sesame Workshop-HBO deal, but blogger David Kleeman wants to discuss an aspect that's received less attention: why does HBO – known best for adult series – want a flagship children's television property?

CONSUMER PRODUCTS / iKIDS / WEB
"Personalized books have been in the market for 40 years, but they were never taken seriously…," says Lost My Name co-founder Asi Sharabi, whose company is using US$9 million in funding from Google Ventures to change customized content.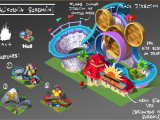 CONSUMER PRODUCTS / iKIDS / MOBILE
Disney Interactive and digital/social game publisher Gameloft are joining forces to create a new game that lets players build their very own theme park using iconic attractions in an animated landscape.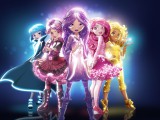 CONSUMER PRODUCTS / iKIDS / MOBILE / WEB
Disney is heading straight to the heart of tweendom with the launch of Star Darlings, a new original wish-themed girls multiplatform property from the minds of Frank Zappa's son Ahmet and his wife, Shana Muldoon Zappa.

BROADCASTING / CONSUMER PRODUCTS / TV
Cyprus-based agency P. & R. Permissions & Rights has expanded its relationship with 4K Media by licensing additional Yu-Gi-Oh! titles for broadcast and home video distribution in Eastern Europe.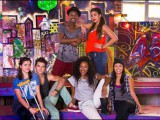 BROADCASTER / BROADCASTING / TV
DHX Media-owned Family Channel's fall lineup will see the return of its flagship show, The Next Step, as well as a raft of new feature films and TV series.