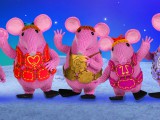 COMPANIES / CONSUMER PRODUCTS / RETAIL / TV
Indie brand manager Coolabi Group has secured a deal with Penguin Group US that will see the children's book publisher distribute a picture book in the US and Canada based on the iconic British children's IP Clangers.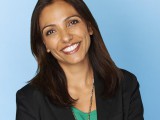 PEOPLE MOVES / TV
Viacom alum Tanya Haider is among two new hires joining the ranks at Sesame Workshop, where she will work closely with a slew of former Nickelodeon execs – including Sesame Workshop CEO Jeffrey Dunn.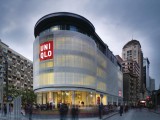 CONSUMER PRODUCTS / RETAIL
Disney Consumer Products and global retailer Uniqlo are taking their six-year relationship to the next level with the launch of a new clothing line and marketing campaign that features characters from the Disney, Pixar, Marvel and Star Wars vaults.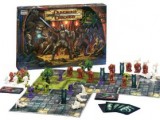 CONSUMER PRODUCTS
Warner Bros. Pictures, Hasbro's Allspark Pictures and Sweetpea Entertainment are producing a feature film based on iconic fantasy role-playing game Dungeons & Dragons.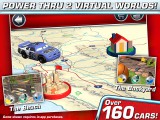 CONSUMER PRODUCTS / iKIDS / MOBILE
Exactly one month since Disney merged its consumer products and interactive businesses, the mega-division has released Cars Daredevil Garage,  a new toy-integrated app that syncs with Mattel's 2015 line of diecast cars.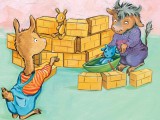 CONSUMER PRODUCTS / RETAIL / TV
Dallas, Texas-based NCircle Entertainment has been appointed as the exclusive US home entertainment partner for Genius Brands International's new animated series, Llama Llama.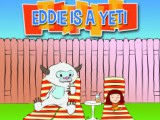 CONSUMER PRODUCTS / iKIDS / MOBILE / WEB
L.A.-based Lawless Entertainment has been chosen as the North American licensing, merchandising and publishing agent for Eddie is a Yeti, a new CGI-animated co-production from kids on-demand entertainment service Toon Goggles and Mondo TV.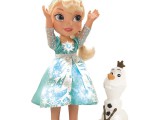 CONSUMER PRODUCTS
Driven by Disney's vast portfolio of properties, a new LIMA-commissioned report reveals that the character/entertainment sector topped global retail sales of licensed merchandise in 2014 with a 44% market share – or US$107 billion of a US$241.5-billion total.