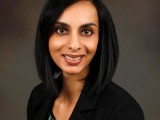 PEOPLE MOVES / RETAIL / TV
Toronto, Canada-based Guru Studio has added Monika Sharma to the newly created position of director of marketing. The role was created to meet continued growth within the company's production, sales, licensing and digital businesses, which has seen the staff grow to 230, a 53% increase from last year.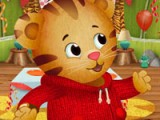 CONSUMER PRODUCTS / TV
Daniel Tiger's Neighborhood, which airs on PBS KIDS in the US, will see more shelf space stateside this year with an expanded toy line at Toys 'R' Us, as well as product launches at Target, Kmart and Barnes & Noble.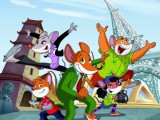 CONSUMER PRODUCTS / iKIDS / MOBILE / TV
Italy-based Atlantyca Entertainment and Scholastic USA have collaborated on the launch of the first Geronimo Stilton app for iOS devices that's based on the popular book series.

GEAR / iKIDS / MOBILE / WEB
While sessions on gaming for older kids and adults tended to significantly outnumber those focused on youngsters at last week's Game Developers Conference, discussions at this year's event surrounding the interplay of physical objects with digital content, education-based games, virtual reality experiences and the maker movement highlighted the growing importance of the gaming sector for today's kids. Just ask those who were there.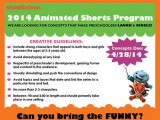 BROADCASTER / TV
As Nickelodeon amps up its programming of preschool content this year, the kidsnet has unveiled a brand-new animated shorts program devoted to content for Nick Jr.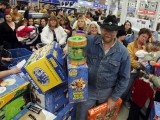 CONSUMER PRODUCTS / RETAIL
At a presentation for analysts and investors yesterday, Antonio Urcelay, chairman of the board and CEO of Toys 'R' Us, along with company president Hank Mullany, outlined plans to transform the retailer's core business in the wake of another round of disappointing quarterly results.