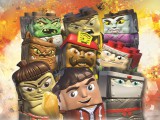 COMPANIES / CONSUMER PRODUCTS / iKIDS / MOBILE / NEWS / WEB
Spin Master's senior creative director and exec produce Josh Fisher gives Kidscreen the scoop on the company's new YouTube channel, SpindoTV, which launched today.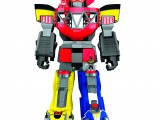 CONSUMER PRODUCTS / NEWS / RETAIL
Saban Brands and Fisher-Price are powering up a new line of Imaginext products for preschool kids inspired by the iconic live-action series Mighty Morphin Power Rangers.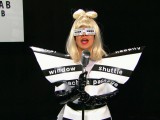 BROADCASTER / BROADCASTING / TV
Canada's Picture Box Distribution has sold educational TVOKids series Lady Vocab to the Australian Broadcasting Corporation (ABC).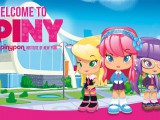 BROADCASTING / COMPANIES / iKIDS / MOBILE / NEWS / TV / WEB
Spanish toyco Famosa has secured a deal with Madrid's Anima Kitchent, a new prodco incorporated by Mexico's Anima Estudios, to turn its popular mini-doll brand Pinypon into an animated TV series for girls ages six to eight.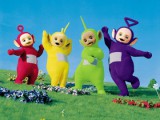 CONSUMER PRODUCTS / NEWS / RETAIL
DHX Media has signed VTech as the interactive electronic toys licensee for the CGI-rebooted Teletubbies series expected to air on CBeebies by the end of the year.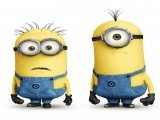 COMPANIES / CONSUMER PRODUCTS
The Malibu, California-based toy maker has picked up the rights to manufacture and distribute products based on the Minions from Universal Pictures and Illumination Entertainment's Despicable Me film franchise.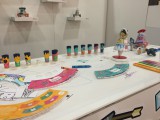 BLOGS / Out of the Sandbox
From Think Fun's Maker Studio to Mattel's Treasure Truck, Wendy Smolen looks at the top-notch non-tech toys featured at last week's Toy Fair in New York.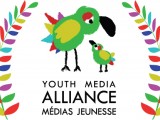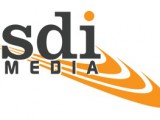 COMPANIES / NEWS / PEOPLE MOVES
Localization specialist SDI Media has appointed Nicole Brunnhuber as the new country manager for the region, effective immediately.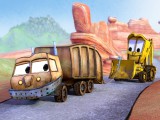 NEWS / TV
Amazon has greenlit five series tested in Amazon Prime Instant Video's latest pilot season, including kids shows Just Add Magic and The Stinky & Dirty Show (pictured).