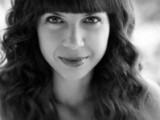 COMPANIES / PEOPLE MOVES
Toronto, Canada's Spin Master has upped Laura Clunie to VP of entertainment, six months after the ex-eOne Family exec joined the company.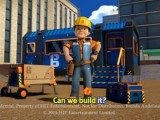 iKIDS / TV / WEB
HIT Entertainment's iconic handyman is set to make his US return to PBS KIDS this November in an updated CGI-animated series, but kids will get a look at Bob the Builder's revamp on a new dedicated YouTube channel first.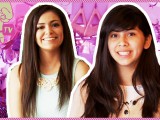 CONSUMER PRODUCTS / TV
In bolstering its Family Channel offerings, Canada's DHX Media has inked an original development and production agreement – as well as a merchandising deal – with DreamWorks-owned AwesomenessTV.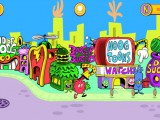 Featured iKids / iKIDS / MOBILE
Writer, producer and The Fairly OddParents creator Butch Hartman has spent 30 years in the animation world – and the past six months as a mobile junkie. Hartman has just lifted the veil on Noog Network, an app that features his own original videos and games, and he's here to give iKids Weekly the scoop.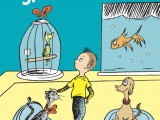 CONSUMER PRODUCTS
With 200,000 copies sold in its first week on shelves, Dr. Seuss' long-lost What Pet Should I Get? has become the fastest-selling picture book in Random House Children's Books history.

TV
Following the big debut of Disney Channel original movie Descendants, which drew more than 10.5 million viewers, the House of Mouse is set to launch animated spin-off Descendants Wicked World on Friday, September 18.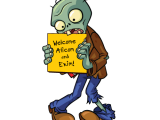 CONSUMER PRODUCTS
PopCap Games has appointed licensing agents to rep its Plants vs. Zombies video game franchise in the Nordics and Brazil.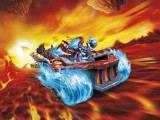 CONSUMER PRODUCTS / GEAR / iKIDS
Skylanders publisher Activision is once again looking to redefine the toys-to-life category it so famously created back in 2011, as the company gears up to launch the franchise's fifth gaming installment next month.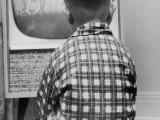 BLOGS / KID INSIGHT / Lines, Not Dots / TV
The US and UK are remarkably similar markets in many respects, but their children's TV industries grew up very differently. Some historic differences still resonate, even as borders are erased by technology and markets. Blogger David Kleeman elaborates.