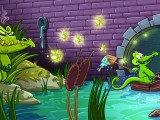 iKIDS / NEWS
For 20 days this past October, an amicable alligator gave some bitter birds a run for their money. Where's My Water? starring Swampy the alligator – Disney's first original mobile character- took the top spot on the Apple iTunes store, briefly eclipsing the reign of mobile juggernaut Angry Birds. Where's My Water? has also spawned a new web series that will run on its own dedicated YouTube channel, but perhaps the most tangible outcome of the Where's My Water? launch is that it signifies that Disney Interactive Media Group's burgeoning Mobile division is making strides.
---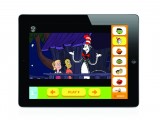 iKIDS / Well Played
Since its launch last March, the free PBS Kids Video for iPad app has made a wide range of the pubcaster's content available to tablet-toting tots. Getting its educational content out to as many kids as possible was a big part of the PBS Kids strategy and the app, which is free to download and is now also available for the iPod Touch and iPhone, offers more than 1,000 different videos, including full-length episodes and clips of PBS Kids and PBS Kids Go! series such as Super Why! and Dinosaur Train.
---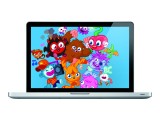 iKIDS / NEWS
Moshi Monsters owner Mind Candy looks to usher in a new channel in social networking with the launch of Moshi TV.
---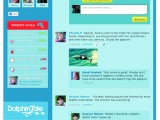 iKIDS / Well Played
By enabling Facebook users to become friends and interact with fictional characters from TV, movies and consumer brands, social networking platform SocialSamba has taken how content creators and entertainment brands connect with their fans to a whole new level.
---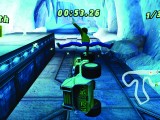 iKIDS / NEWS
As the popularity of mobile and social gaming increases, especially among kids, console gaming publishers are being forced to sharpen their strategies.
---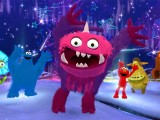 iKIDS / Well Played
Warner Bros. and Sesame Workshop break new ground in co-play gaming with Once Upon a Monster for Xbox 360 Kinect.
---