kid insight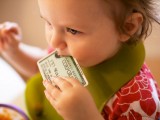 iKIDS / KID INSIGHT / MOBILE
In-game spending among kids has reached somewhat of an apex this year, with the UK Office of Fair Trading currently investigating the area and Apple issuing strict developer guidelines – and in some cases refunds – following parental outrage over lengthy phone bills. But a new study suggests the issue could be overblown, or at least under control, as research agency Dubit has found that only 2% of British kids are making purchases without their parent's permission.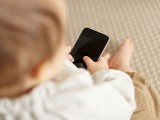 iKIDS / KID INSIGHT / MOBILE
It's well known that kids' mobile consumption is on the rise, but a new report from Common Sense Media measures just how much growth has occurred in two years–and especially among two-year-olds, with 38% of toddlers and infants now using a mobile device.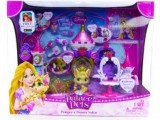 CONSUMER PRODUCTS / iKIDS / KID INSIGHT / MOBILE
Disney Consumer Products has launched a full toy and plush line based on the Disney Princess Palace Pets iOS app that launched in June. And on the interactive front, the company has launched a newly re-built Disney Junior website with a tablet-first design.