Planet Preschool Blog
About the Author
Josh Selig is the President and Founder of Little Airplane Productions, producer of international preschool hits The Wonder Pets!, 3rd & Bird and the upcoming CBeebies/Disney Junior series, Small Potatoes.
Disclaimer: The opinions expressed in this blog belong solely to the author. Any questions/comments should be directed to its author, Josh Selig, and not Kidscreen.com/Kidscreen Magazine.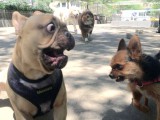 BLOGS / Planet Preschool
Little Airplane founder and Planet Preschool blogger Josh Selig is stopped in his tracks when his therapist asks a simple but rather halting question: "Do you still enjoy this work?" Today, he opens up about the top three things he likes and loathes about the business.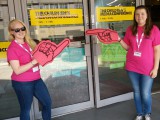 BLOGS / Planet Preschool
Little Airplane Productions' VP of production and business development Sharon Gomes Thomas recaps her trip to Sheffield, England for last week's Children's Media Conference.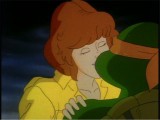 BLOGS / Planet Preschool
With Jurassic World smashing its way through box offices worldwide, guest blogger Daley Pearson revisits other beloved TV shows and movies from his boyhood. First up: April O'Neil's 'turtally' confusing relationship with The Ninja Turtles.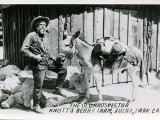 BLOGS / Planet Preschool
In this edition of Planet Preschool, Josh contemplates his uneasiness with the term prospector when it comes to doing business in China. He thinks "co-pilot in China" may be a more constructive metaphor…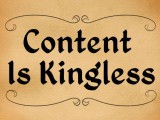 BLOGS / Planet Preschool
In this edition of Planet Preschool, Josh Selig shares a tale of content and distribution familiar to many players in the kids entertainment space.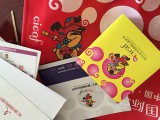 BLOGS / Planet Preschool
Josh recounts his trip to Hangzhou to attend CICAF (China International Cartoon & Animation Festival). It was at turns enlightening (he learned that Chinese box-office revenue grew by a whopping 69% last year, for example), fascinating (he saw fish performing pedicures) and down-right terrifying (you'll have to read on).

BLOGS / Planet Preschool
This edition of Planet Preschool features the insights of Sinking Ship Entertainment's Christin Simms.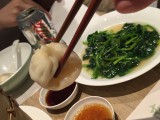 BLOGS / Planet Preschool
I got an email from an old college friend yesterday. He's in a happy marriage, he does fulfilling work…he wrote, "I love this miracle of life and the chance to frolic through it for awhile; but at the other end, I wrestle with the utter pointlessness and futility of it all.  After all, if the sun is going to burn out, if all this is only temporary, what difference does it make what I do?" If he did not live in Japan, I would have punched him.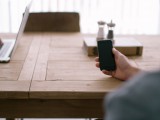 BLOGS / Planet Preschool
I sometimes get requests from the alumni office at Sarah Lawrence to speak to some poor soul who wants to get into the kids' TV business. I typically ignore these requests but, sometimes, during a moment of weakness, I'll agree to an "informational interview" and schedule it for three months down the road hoping it will somehow never arrive. But, inevitably, the half-hour call will pop up on my schedule like a spotted purple mushroom that I am required to eat.

BLOGS / Planet Preschool
Josh Selig shares his business and cultural takeaways on doing business in China, highlighting its ability to create, produce and, significantly, finance high quality content for the international market.