Planet Preschool Blog
About the Author
Josh Selig is the President and Founder of Little Airplane Productions, producer of international preschool hits The Wonder Pets!, 3rd & Bird and the upcoming CBeebies/Disney Junior series, Small Potatoes.
Disclaimer: The opinions expressed in this blog belong solely to the author. Any questions/comments should be directed to its author, Josh Selig, and not Kidscreen.com/Kidscreen Magazine.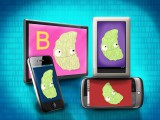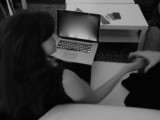 BLOGS / Planet Preschool
My friend Emma was in New York last week for Kidscreen. Emma has many gifts, among them, photography. She sees things that most of us do not see: Patterns in the carpet, the play of hands and shoes. I wish I saw a world that was as beautifully composed, as lyrical, and as honest as Emma does. Emma is an artist and these are her photographs.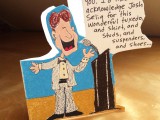 BLOGS / Planet Preschool
I've spent the past decade or so trying to improve my bad habits so, towards that end, I recently did something that, a few years back, I would certainly have resisted like a root canal: I shared a co-creator credit on a major preschool show. However, in this case, my co-creator truly deserved this credit. In fact, he probably deserved to get sole credit for creating the show but, sadly, I'm not yet a karmically big enough person to give it to him. The show I'm referring to is called The Adventures of Napkin Man! and my co-creator is an amazing guy named Tone Thyne.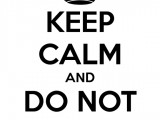 BLOGS / Planet Preschool
I have great sympathy for anyone who, like myself, tries to earn their living by entertaining kids who are so young that they still suck their thumbs, believe in Santa Claus and poop their pants. So I try to be helpful to others whenever possible. This week, I'll be using my 500 words of blog to help the rookies–and some of you veterans–avoid the most common mistakes that many "delegates" make when they first show up at Kidscreen Summit.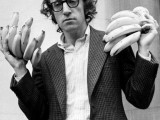 BLOGS / Planet Preschool
Since I've been living off my preschool shows for 25 years now without the help of co-production treaties, subsidies or prescription drugs, I do know a few things about survival so, this week, as my New Year's gift to the kids' indie community–or what's left of it–I have listed my 10 Survival Tips for 2014 in the hopes that these will help you keep your lights on and your chin up until 2015.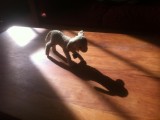 BLOGS / Planet Preschool
Dear Josh: Thank you for sending us draft 11. It's much improved from draft 10 but, oddly, still not as good as draft seven. My specific notes are below…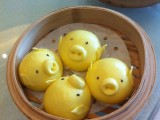 BLOGS / Planet Preschool
I gave an all-day presentation in Beijing last month on the subject of creating and producing original preschool shows for the international market which, not coincidentally, is the only thing I know anything about. One very shy Chinese creative raised her hand and, in broken English, asked me, "How make broadcaster happy?" Then she stared at me with great seriousness as if I were sitting on the Dead Sea Scrolls and was about to reveal the 11th commandment.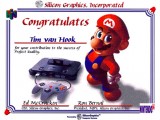 BLOGS / Planet Preschool
Guest blogger Tim Van Hook, the former graphics architect of the Nintendo 64 at SGI, opens up about Project Reality and the life lessons he learned from Mario the Plumber.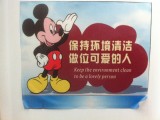 BLOGS / Planet Preschool
"Because of the Cultural Revolution, we were isolated. We didn't know the world but we also didn't know ourselves," said our Chinese colleague here last night over beer and Peking duck. The Chinese are playing catch-up in every industry, including kids' TV, and they're moving very fast.

BLOGS / Planet Preschool
I was told that the daily flights between Beijing and Shanghai are so frequent that they have actual traffic jams in the sky. Another interesting factoid: There are more children in China than there are people in the United States. That's a lot of kids, and I hope to make cute shows for all of them.