Planet Preschool Blog
About the Author
Josh Selig is the President and Founder of Little Airplane Productions, producer of international preschool hits The Wonder Pets!, 3rd & Bird and the upcoming CBeebies/Disney Junior series, Small Potatoes.
Disclaimer: The opinions expressed in this blog belong solely to the author. Any questions/comments should be directed to its author, Josh Selig, and not Kidscreen.com/Kidscreen Magazine.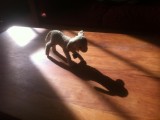 BLOGS / Planet Preschool
Dear Josh: Thank you for sending us draft 11. It's much improved from draft 10 but, oddly, still not as good as draft seven. My specific notes are below…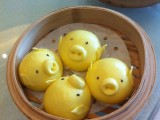 BLOGS / Planet Preschool
I gave an all-day presentation in Beijing last month on the subject of creating and producing original preschool shows for the international market which, not coincidentally, is the only thing I know anything about. One very shy Chinese creative raised her hand and, in broken English, asked me, "How make broadcaster happy?" Then she stared at me with great seriousness as if I were sitting on the Dead Sea Scrolls and was about to reveal the 11th commandment.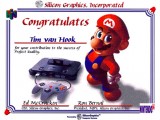 BLOGS / Planet Preschool
Guest blogger Tim Van Hook, the former graphics architect of the Nintendo 64 at SGI, opens up about Project Reality and the life lessons he learned from Mario the Plumber.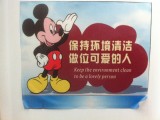 BLOGS / Planet Preschool
"Because of the Cultural Revolution, we were isolated. We didn't know the world but we also didn't know ourselves," said our Chinese colleague here last night over beer and Peking duck. The Chinese are playing catch-up in every industry, including kids' TV, and they're moving very fast.

BLOGS / Planet Preschool
I was told that the daily flights between Beijing and Shanghai are so frequent that they have actual traffic jams in the sky. Another interesting factoid: There are more children in China than there are people in the United States. That's a lot of kids, and I hope to make cute shows for all of them.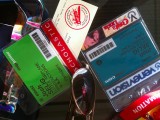 BLOGS / Planet Preschool
On my last day at MIPCOM, I ran into a broadcaster friend inside the Palais who said, simply, "I'm lost," then she looked around, disoriented, and added, "Oh, I think I know where I am." Then she left. This brief exchange summed up most of the conversations I had with broadcasters this week in Cannes…Yes, this year, for a change, the independent kids' producers were happy. And this year, for a change, the linear broadcasters were not.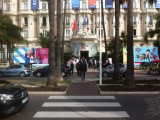 BLOGS / Planet Preschool
The attendance at MIP Junior feels lighter this year. Many of the usual suspects are here but there is also a new type of buyer who is younger and completely unintimidated by the old guard linear broadcasters. These new players in Cannes are from the various digital platforms. They act like they are about to take over the world because, well, they are.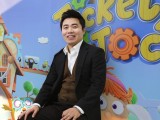 BLOGS / Planet Preschool
I sat down with FunnyFlux founder Gil Hoon Jung, who created Tickety Toc and Super Wings!, during our preparations for MIPCOM and asked him about his background, the origins of Super Wings! and the unique group of partners from China, Korea and the US that he assembled to produce the show.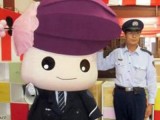 BLOGS / Planet Preschool
I read a great article in Japan Today about a prison in Hokkaido that recently created a mascot to help transform the prison's image. So this week I decided to put together a few ideas of my own for lovable mascots to share with some of the industries that I feel are most in need of a little image rehabilitation.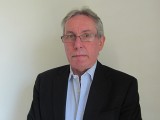 BLOGS / Planet Preschool
Guest blogger Grahame Grassby, MD of Stella Projects and former ABC Enterprises exec, recounts the twists and turns that have led him to his latest venture.