Out of the Sandbox Blog

About the Author
Wendy Smolen is the cofounder of Sandbox Summit, an elite idea forum that explores the synergy between play and technology. She's been an astute player in the kids toy and media industry for nearly 20 years, testing, evaluating, and rating products for major publications and companies. However, her office is wall-to-wall toys, so she still refers to her business appointments as playdates.
Disclaimer: The opinions expressed in this blog belong solely to the author. Any questions/comments should be directed to its author, Wendy Smolen, and not Kidscreen.com/Kidscreen Magazine.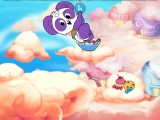 iKIDS / MOBILE / Out of the Sandbox
Blogger Wendy Smolen takes advice from the CEO of Hullabalu – the company behind the popular suite of Pan apps – on what it means to stand out as an indie developer in today's ever-immersive interactive world.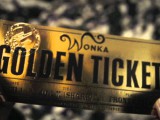 BLOGS / CONSUMER PRODUCTS / Out of the Sandbox
Sporting a winner's seal on a toy package is a great marketing tool. But being on a top product list doesn't always guarantee a great product. Blogger Wendy Smolen asks what this all means for buyers who really really want to get the best toys possible.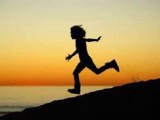 BLOGS / Out of the Sandbox
The ranks of couch potatoes have swelled beyond the most bloated predictions. As blogger Wendy Smolen asks, isn't it time we better incorporate the benefits of play into children's lifestyles?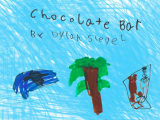 BLOGS / iKIDS / KID INSIGHT / Out of the Sandbox
At last week's Sandbox West, a mix of speakers looked at the ways traditional play and learning are adapting to an ever-connected world. Blogger Wendy Smolen recaps the ideas shared by some of the biggest names in the industry, as well as one special nine-year-old boy.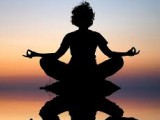 BLOGS / Out of the Sandbox
Kids are naturally imaginative, curious and impulsive, while adults have too often had the spontaneity socialized out of them. Blogger Wendy Smolen ponders why creativity needs to re-evolve.

BLOGS / CONSUMER PRODUCTS / Out of the Sandbox
Simple card game Exploding Kittens became the number-one game in the world on Amazon following a record-breaking US$9-million Kickstarter campaign. Co-creator Elan Lee talks strategy – and a possible future in TV – with Out of the Sandbox blogger Wendy Smolen.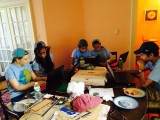 BLOGS / iKIDS / Out of the Sandbox
Dr. Karen Kaun, founder and president of Makeosity, Inc., an incubator for products and businesses by and for youth, writes about her company's belief that kids learn – especially STEM skills – through hands-on creation.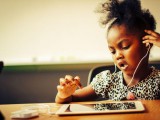 BLOGS / CONSUMER PRODUCTS / Out of the Sandbox
The Toy Industry Association is on a mission with its new Genius of Play campaign, which strives to educate parents, teachers and toy industry execs about the importance of play. And over the past two weeks, blogger Wendy Smolen dug into what experts in the field have to say about the value of letting loose.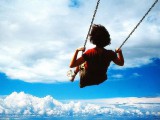 BLOGS / iKIDS / Out of the Sandbox
What do we do with the knowledge that life is moving faster than we are? Is hiring a 20-something the only way we can avoid becoming Luddites? These are questions that Out of the Sandbox blogger Wendy Smolen asks herself as she watches kids develop within a quickly changing digital world.