Out of the Sandbox Blog

About the Author
Wendy Smolen is the cofounder of Sandbox Summit, an elite idea forum that explores the synergy between play and technology. She's been an astute player in the kids toy and media industry for nearly 20 years, testing, evaluating, and rating products for major publications and companies. However, her office is wall-to-wall toys, so she still refers to her business appointments as playdates.
Disclaimer: The opinions expressed in this blog belong solely to the author. Any questions/comments should be directed to its author, Wendy Smolen, and not Kidscreen.com/Kidscreen Magazine.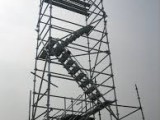 BLOGS / iKIDS / MOBILE / Out of the Sandbox / WEB
One of the workshops at the recent Sandbox Summit@ MIT parsed the process of creating a good game for teaching. I sat down with Barbara Chamberlin, from the Learning Games Lab at New Mexico State, to discuss the developers' playbook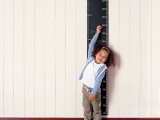 BLOGS / iKIDS / MOBILE / Out of the Sandbox
Last week, Cupcake Digital, the mobile app developer known for such award-winning properties as Wow! Wow! Wubbzy!, Animal Planet, and Fraggle Rock, announced its acquisition of iStoryTime developer zuuka, now making Cupcake Digital one of the largest independent children's app developers in the world.

BLOGS / CONSUMER PRODUCTS / Out of the Sandbox
Though most of us probably tuned in to the Oscars last Sunday, a much smaller number was privy to the non-televised TOTYs – the toy industry's own coveted awards – on February 15. Like the movies, companies with big names and big budgets traditionally dominate each category. But like last year's darling Jennifer Lawrence or this year's ingénue Lupita Nyong'o, it's the newcomers that really capture everyone's attention.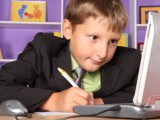 BLOGS / Out of the Sandbox
We're all in the business of making media for kids. We want to entertain them, as well as develop products that stimulate creative and critical thinking, and reinforce 21st century skills. I recently attended a symposium at NYC's City and Country School, one of the oldest progressive educational schools in the US, entitled The Power of Progressive Education: Can Creativity Be Taught?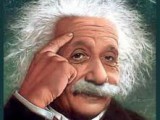 BLOGS / Out of the Sandbox
Annie Murphy Paul, author, journalist and blogger at the Brilliant Blog, had so much to say about how, when, and where we learn, that my interview with her spanned two posts. Here, Part 2: Getting even smarter with Annie Murphy Paul.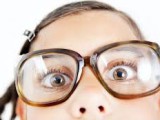 BLOGS / Out of the Sandbox
The number of responses to my last blog on ways to get smarter this year makes me think that a lot of people are looking for a quick fix in 2014. To get the latest scoop on intelligence, I interviewed Annie Murphy Paul, author, creator of The Brilliant Blog and a researcher who helps people understand how we learn and how we can do it better. Not surprisingly, my interview with her was…brilliant.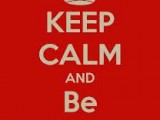 BLOGS / Out of the Sandbox
It's time to get back in shape. After two weeks of doing not much more than tracking Santa on my computer, I feel like a slug. But no New Year's resolutions at the gym for me. My goal is to pump my brain and lighten my spirit while having fun. Here are my five resolutions for 2014. One week in, and they're still intact.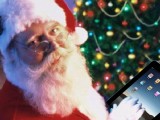 Out of the Sandbox
In just a few days, all the holiday shopping, spending, sharing, and waiting will be over.  Even though we're all in the business of making fun, times like these can stretch our limits. So here are a dozen (plus one) cheerful ways to de-stress while you count down.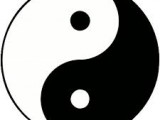 BLOGS / Out of the Sandbox
Weve all heard of The Mozart Effect. Millions of dollars of mostly baby products have been spawned by the research. Did you know that it was a study whereby college students who listened to Mozart tested better at mental origami tasks? Furthermore, the study has never been replicated. This is research for kids' products? Amazing how much we take at face value.