Out of the Sandbox Blog

About the Author
Wendy Smolen is the cofounder of Sandbox Summit, an elite idea forum that explores the synergy between play and technology. She's been an astute player in the kids toy and media industry for nearly 20 years, testing, evaluating, and rating products for major publications and companies. However, her office is wall-to-wall toys, so she still refers to her business appointments as playdates.
Disclaimer: The opinions expressed in this blog belong solely to the author. Any questions/comments should be directed to its author, Wendy Smolen, and not Kidscreen.com/Kidscreen Magazine.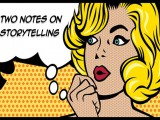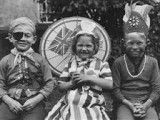 BLOGS / Out of the Sandbox
We can all mouth the words "content is king," but one of the best practitioners of this is FableVision, an innovative media development company that's behind such successes as Lure of the Labyrinth. In this edition of Out of the Sandbox, the company's president Gary Goldberger elaborates on the story behind his company's best stories. Spoiler alert: he finds it all personal.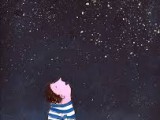 BLOGS / Out of the Sandbox
It's time to refresh our inner child. Remember the magic of staying up late because it was still dark even though the clocks said it was bedtime, having no pressing homework, and seeing the sky as a field of possibilities? Look up! The annual Perseid meteor shower happens on August 13th, when the stars come raining down on us. But if you want to make your own magic, stage a family game night. With TV shows on hiatus, and an extra hour or two to play, you and your kids can fill the time together.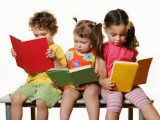 BLOGS / Out of the Sandbox
If anyone needs proof of the power of a good story to sell products, look no further than Mattel's new direct-to-consumer line of Thomas the Tank Engine wooden railway sets.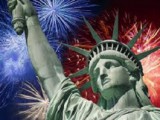 BLOGS / Out of the Sandbox
After a glorious weekend of parades, barbeques, fireworks and picnics, I got back to the real business of summer by connecting with Kristin Riddick, author of the Kat McGee middle school book series, including the timely Kat McGee Saves America. Kristin's take on holidays and media made me rethink the reasoning behind all those red, white and blue cupcakes I devoured.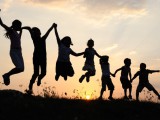 BLOGS / Out of the Sandbox
In this season of commencement addresses, happiness is trending. All over the country, esteemed speakers from diverse fields are telling graduates to "do what makes them happy." Happiness is also what we, in the kids' media business, are selling. After all, if our products don't elicit smiles, something is seriously wrong.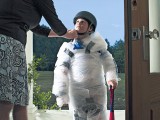 BLOGS / iKIDS / Out of the Sandbox / WEB
Everyday, we hear about another child horror: from kidnapping to elevator stabbing, to wandering out of school to being left alone with matches. No matter how hard we try, life happens, and we can't protect all kids, all the time.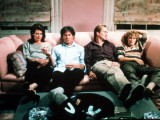 BLOGS / GEAR / iKIDS / MOBILE / Out of the Sandbox / WEB
Over Memorial Day weekend, I spent three blissfully lazy days with a group of my closest friends at the beach. It gave me the opportunity to observe how, how often, why, and how well we Boomers play with technology.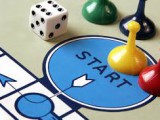 BLOGS / CONSUMER PRODUCTS / iKIDS / Out of the Sandbox
Mother's Day. Father's Day. Memorial Day weekend. All of these opportunities for family get-togethers make me think about kids playing together, rather than in parallel universes. And it's interesting to consider: Technology, both in terms of game creation and content, has fueled the popularity of non-digital play.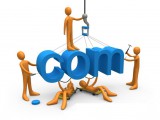 BLOGS / iKIDS / Out of the Sandbox
No matter what business you're in, you need a website. If you're like me, and most of our Kidscreen world, your website probably ends in dot com, dot org or dot edu. Jeff Sass, chief marketing officer of .Club Domains, a company formed to own and operate the new ".CLUB" gTLD, says this is all about to change.