Kids Got Game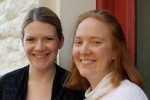 About the Authors
Carla Engelbrecht Fisher, Ed.D, is the President and Founder of No Crusts Interactive, which provides interactive media strategy and product vision consulting. Drawing on 15 years of experience producing and researching children's media, she specializes in educational games and speaks and writes about the interplay of game design and developmental psychology in many forums. Dr. Fisher holds a doctorate in instructional technology from Teachers College, Columbia University, and a Master's degree in media studies from New School University.
Anne Richards is the VP of Product Development for Classroom Inc., a nonprofit organization whose mission is to close the achievement gap by using technology and the world of work to engage, teach, and inspire adolescents. She has worked extensively as a game designer and television writer and uses her storytelling and production skills to create engaging interactive experiences for kids.
Disclaimer: The opinions expressed in this blog belong solely to the authors. Any questions/comments should be directed to Carla Engelbrecht Fisher and Anne Richards at kidsgotgame@nocrusts.com, and not Kidscreen.com/Kidscreen Magazine.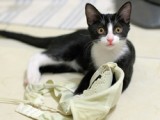 Kids Got Game
In the ongoing adventures of public speaking, I just presented Inappropriate Inspirations: How "Grown-Up" Media Can Inspire Great Kids Games at INPlay in Toronto. This was a lecture about the inspiration designers can find in games that are most certainly NOT made for kids.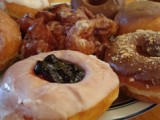 Kids Got Game
The start of a new project is an exhilarating time and – let's be honest – a terrifying thing. As someone who's been on core teams in both the conceptualization and production phases on countless TV shows and games, I've spent a lot of time in this space. So here are a few coping mechanisms and tools I draw on to make sure I'm on the right track as I get down to the business of making stuff.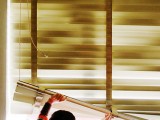 BLOGS / Kids Got Game
The children's game industry is booming, which means a lot of people are looking for ways in – more than I can possibly speak to one-on-one. In the spirit of growing our industry, however, here are thoughts that I find myself frequently sharing during informational interviews on how to get your foot in the door.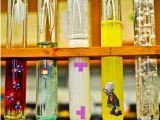 BLOGS / INTERACTIVE / Kids Got Game
We're back from Sandbox Summit, where I shared thoughts on how games support STEM education (science, technology, engineering and math) goals. I've received numerous requests to share the list of games that I cited as examples. So here you go, with some bonus games that I originally left out because I can only discuss so many things in 90 minutes…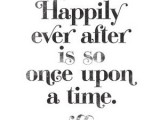 BLOGS / Kids Got Game
The workshop that I'm giving at this week's Sandbox Summit is called Play by the Book: Exploring Classic Stories in Games, and it focuses on developing game opportunities in classic stories like Hansel and Gretel. Which begs the question, what are the things that interactive eBooks do especially well?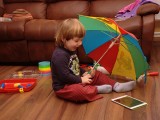 BLOGS / Kids Got Game
We're headed to Boston for Sandbox Summit on April 15-16 to present two workshops, which means we have the opportunity to recommend games to play BEFORE you come to the workshops. Even if you're not attending, we'll undoubtedly post the slides here afterward, so you'll benefit by playing the games and then reading our summaries…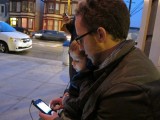 BLOGS / Kids Got Game
I'm back from Game Developers Conference…I'm continuing to process all that happened, but have promised many people that I would share my slides.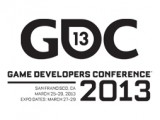 BLOGS / Kids Got Game
I always look forward to the Game Developers Conference. It's my chance to hang with 20,000+ of my closest gaming friends from all over the industry. If you're going, here are my children's gaming picks. If you're not going, keep an eye on twitter feeds for some great insights.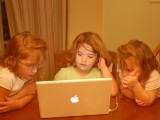 BLOGS / Kids Got Game
Last week, I was hanging out at the Launch Festival in San Francisco. It's largely a technology pitch-festival (think Shark Tank or Dragon's Den meets Silicon Valley). Only a handful were kid or education-related, which presented an opportunity for me to think about larger trends and how they apply to the world of children's digital entertainment.