Kids Got Game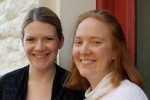 About the Authors
Carla Engelbrecht Fisher, Ed.D, is the President and Founder of No Crusts Interactive, which provides interactive media strategy and product vision consulting. Drawing on 15 years of experience producing and researching children's media, she specializes in educational games and speaks and writes about the interplay of game design and developmental psychology in many forums. Dr. Fisher holds a doctorate in instructional technology from Teachers College, Columbia University, and a Master's degree in media studies from New School University.
Anne Richards is the VP of Product Development for Classroom Inc., a nonprofit organization whose mission is to close the achievement gap by using technology and the world of work to engage, teach, and inspire adolescents. She has worked extensively as a game designer and television writer and uses her storytelling and production skills to create engaging interactive experiences for kids.
Disclaimer: The opinions expressed in this blog belong solely to the authors. Any questions/comments should be directed to Carla Engelbrecht Fisher and Anne Richards at kidsgotgame@nocrusts.com, and not Kidscreen.com/Kidscreen Magazine.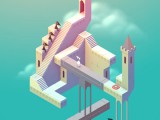 BLOGS / iKIDS / Kids Got Game / MOBILE
We talk a fair amount on Kids Got Game about the importance of playing other people's games, whether it's to get a sense of the competition, to think about how games make you feel, or to see how inappropriate games can inspire kid-appropriate adaptations. This week, Anne reviews some recent games with different core strengths, exploring how successful apps that speak to qualities that resonate with you personally can inspire new creations.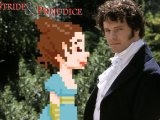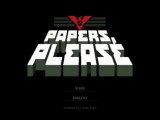 BLOGS / iKIDS / Kids Got Game / MOBILE
This week, Anne reflects on games that aim to make us examine our emotions. Through the lens of the recent indie breakout game for adultsPapers Please , she reviews some games that evoke a strong emotional response in both adults and kids, highlighting recent examples of interactive products that are targeted explicitly at fostering emotional literacy in children.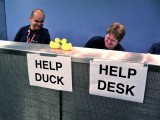 BLOGS / iKIDS / Kids Got Game
I'm headed to Game Developers Conference and am attempting another experiment that will create an archive of information on developing great games for kids. What questions do you want answered?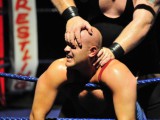 iKIDS / Kids Got Game / MOBILE
Scoping out the competition is a critical part of building a successful product. But with a high noise-to-signal ratio in mobile apps, finding the competition can be tedious and frustration. Dr. Carla Fisher shares her list of the best games to play as well as ideas for searching relevant products.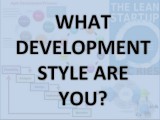 BLOGS / Kids Got Game
Summary: Most of us have spent the last several weeks inundated with Facebook quizzes, telling us everything from what type of food we are to what state we should really live in. This week, Anne's got a quiz of her own. With a few quick questions, she'll help pin down the game development process that's right for you.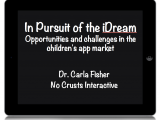 BLOGS / Kids Got Game
Following up on her iKids 2014 presentation, Dr. Carla Fisher shares an overview of the three major challenges for children's app developers and ways to address them.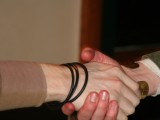 BLOGS / Kids Got Game
Around this time last year, we posted 16 pick up lines tailored to the hobnobbing and schmoozing of Kidscreen Summit and iKids. Now we're back with 15 more ways to break the ice for your 2014 Kidscreen Summit adventures. Warning: Use these carefully, with confidence, and a tiny hint of irony for best success!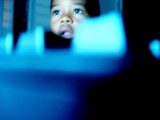 BLOGS / iKIDS / Kids Got Game / MOBILE / WEB
What is it going to take to win the battle of streaming services? What features will score subscribers and glue those eyeballs to the screen? This week, Dr. Carla Fisher performed an informal review of 13 children's on-demand video streaming services and shares her thoughts on stand-out features.