Kids Got Game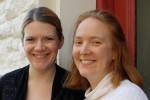 About the Authors
Carla Engelbrecht Fisher, Ed.D, is the President and Founder of No Crusts Interactive, which provides interactive media strategy and product vision consulting. Drawing on 15 years of experience producing and researching children's media, she specializes in educational games and speaks and writes about the interplay of game design and developmental psychology in many forums. Dr. Fisher holds a doctorate in instructional technology from Teachers College, Columbia University, and a Master's degree in media studies from New School University.
Anne Richards is the VP of Product Development for Classroom Inc., a nonprofit organization whose mission is to close the achievement gap by using technology and the world of work to engage, teach, and inspire adolescents. She has worked extensively as a game designer and television writer and uses her storytelling and production skills to create engaging interactive experiences for kids.
Disclaimer: The opinions expressed in this blog belong solely to the authors. Any questions/comments should be directed to Carla Engelbrecht Fisher and Anne Richards at kidsgotgame@nocrusts.com, and not Kidscreen.com/Kidscreen Magazine.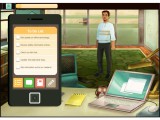 BLOGS / Kids Got Game
For the past year and a half I've been leading the team creating After the Storm, a new learning game at Classroom, Inc. Last week brought an exciting new development, as we launched a short, standalone version of the game, After the Storm: Day One on BrainPOP's GameUp. In this post, I explain why anyone who's interested in learning games (or education in general) should be paying attention to what BrainPOP is doing and learning from its approach.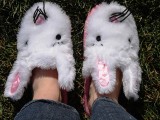 BLOGS / Kids Got Game
Blogger Dr. Carla Fisher, a veteran staffer and freelancer, shares the ups and downs of freelance.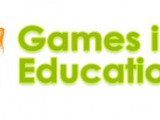 BLOGS / Kids Got Game
Whether or not you are interested in making games specifically for the classroom, spending some time with teachers can teach you plenty about how to be a better game designer. Here's some of what I picked up in just two short days talking with teachers at the annual Games in Education conference.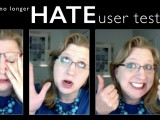 BLOGS / KID INSIGHT / Kids Got Game
This week we have a guest post from Barbara Chamberlin. In her early years as a developer at a small studio she always (1) valued what she thought she could learn from user testing; (2) felt like user testing was something she should do; and (3) she hated having to do any user testing.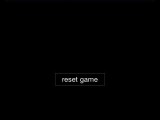 BLOGS / Kids Got Game
Last week, The New York Times ran an article on the front page of the Arts section titled "Text Games in an Era of New Stories," which declared that interactive fiction is having a moment. As a longtime fan of interactive fiction, and a big believer that games can tell wonderful, compelling stories equal to those in any other medium, it's music to my ears.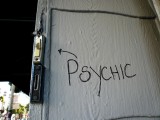 BLOGS / Kids Got Game
By pure luck, I happened upon my notes from a tarot card reading on May 1, 2004. How'd that work out for me?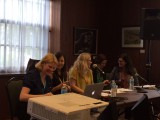 BLOGS / Kids Got Game
I recently got back from one of my favorite conferences of the year – Games, Learning & Society in Madison, Wisconsin. This amazing gathering, which brings together academics, designers, teachers, distributors, and many other bright lights of the learning games community, was celebrating its 10th anniversary this year, and feels more relevant than ever. Here are some of the most resonant takeaways.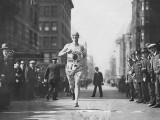 BLOGS / Kids Got Game
A little over a year ago, while embarking on a new project, I posted a blog called "Time to Make the Donuts: Six things to do at the start of production." Cut to this week when I find myself wrapping that very project up and thinking about things from the opposite perspective.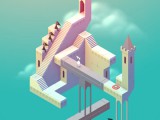 BLOGS / iKIDS / Kids Got Game / MOBILE
We talk a fair amount on Kids Got Game about the importance of playing other people's games, whether it's to get a sense of the competition, to think about how games make you feel, or to see how inappropriate games can inspire kid-appropriate adaptations. This week, Anne reviews some recent games with different core strengths, exploring how successful apps that speak to qualities that resonate with you personally can inspire new creations.